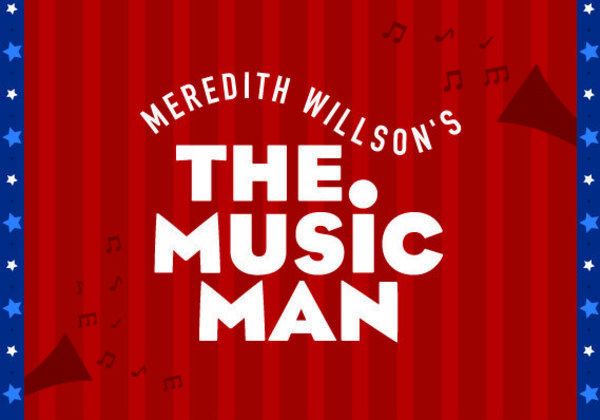 The Music Man
Friday, January 17, 2020
7:30 p.m. Pacific

Saturday, January 18, 2020
1:30 p.m. Pacific

Saturday, January 18, 2020
7:30 p.m. Pacific

Sunday, January 19, 2020
3 p.m. Pacific

Thursday, January 23, 2020
7:30 p.m. Pacific

Friday, January 24, 2020
7:30 p.m. Pacific

Saturday, January 25, 2020
1:30 p.m. Pacific

Saturday, January 25, 2020
7:30 p.m. Pacific

Crowell Music Bldg. - Lansing Recital Hall
Hosted By: Biola Youth Theatre, Conservatory of Music, Theatre 21

Open to: Alumni, Faculty, General Public, Parents, Staff, Students
Cost and Admission
This is a paid event.
$20.00
General
$15.00
Biola Staff/Faculty (limit 4), BYT Alumni and Biola University Student Alumni
$10.00
Children ages 3-13 and currently enrolled Biola University Students

$10 and $15 tickets may only be purchased in the office or over the phone 562.903.6000 x 4574
The Music Man follows fast-talking traveling salesman, Harold Hill, as he cons the people of River City, Iowa, into buying instruments and uniforms for a boys' band that he vows to organize - this, despite the fact that he doesn't know a trombone from a treble clef. His plans to skip town with the cash are foiled when he falls for Marian, the librarian, who transforms him into a respectable citizen by curtain's fall.
This production is a joint collaboration of Biola Youth Theatre, Conservatory of Music, and Theatre Department.
For the cast list, click here.
Become a member of Friends of the Conservatory. Join now at giving.biola.edu/music.
Questions?
Contact Biola Youth Theatre at:
(562) 906-4574
Part of the collection Conservatory of Music Concert Series