For information on Biola University's coronavirus (COVID-19) response and updates, visit
biola.edu/coronavirus
.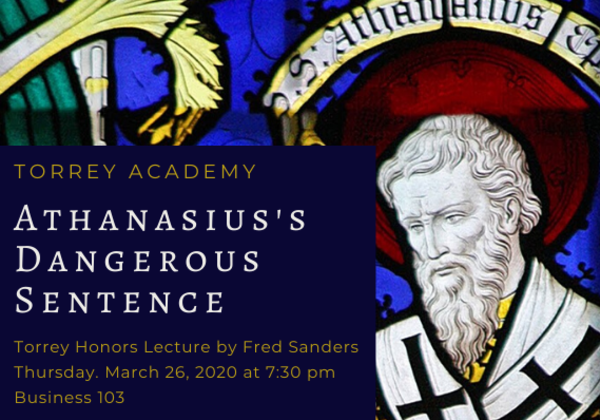 Torrey Academy Spring Lecture: Athanasius's Dangerous Sentence: Canceled
Cost and Admission
This event is free to attend.
The Torrey Honors Institute invites Torrey Academy students, especially Faith of Our Fathers students, to a lecture by Dr. Fred Sanders on one of Athanasius's most famous sayings: God became man so man could become god. Dr. Sanders seeks to contextualize Athanasius's claim within Nicene Theology and help students puzzle through this challenging and contentious idea. What does Athanasius believe that Jesus's incarnation and salvation actually accomplish for us as humans? We hope you'll join us!
Questions?
Contact Anna Barber at:
562-906-4534
torrey.academy@biola.edu