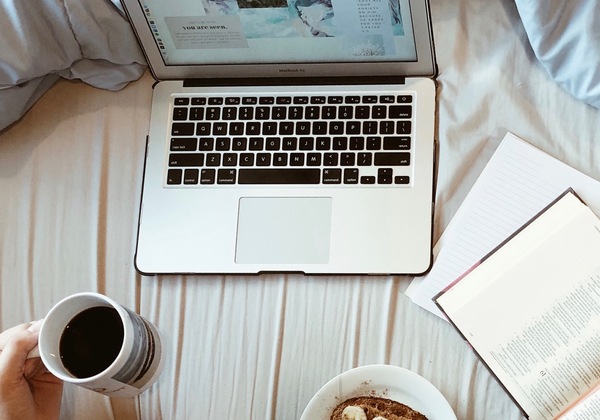 Biola at Home Chapel: September 7 - 12
Eddie Byun, Inés Velasquez-McBryde
Biola at Home
Hosted By: Spiritual Development

Open to: Alumni, Faculty, General Public, Parents, Staff, Students
Cost and Admission
This event is free to attend.
Chapels are still a vital part of the Biola community and a great way to stay connected while we are experiencing Biola at Home. New Chapels will be released each Monday morning through Canvas and available until Saturday night.
Speakers
Eddie Byun
Eddie is author of the 2014 IVP Reader's Choice Award Winner Justice Awakening: How You and Your Church Can Help End Human Trafficking. His other books include Praying for Your Pastor: How Your Prayer Support is Their Life Support, and Praying for Your Missionary: How Prayers from Home Can Reach the Nations. He is the executive producer of Save My Seoul, which is a documentary on sex trafficking in South Korea. Save My Seoul won "Best Documentary" at the Asia-Pacific Film Festival. Currently, he is the Associate Professor of Christian Ministry at Talbot School of Theology and Biola University in La Mirada, CA. ​He and his wife and son live in Orange County, California.
Inés Velasquez-McBryde
Inés Velasquez-McBryde is a pastor, preacher, reconciler and speaker. She is currently a chaplain at Fuller Theological Seminary. She is co-lead pastor of The Church We Hope for, planting a multiethnic church with her co-pastor, Bobby Harrison, in southern California. She is originally from Nicaragua. Inés earned her MDiv at Fuller Seminary and has 19 years of combined ministry experience in church-planting and pastoral staff leadership in multi-ethnic churches. She has spoken in local church pulpits across the nation, as well as at national and regional conferences sharing her passion for multiethnic church planting, racial reconciliation, justice, and the full inclusion of women in pastoral leadership. She was the recipient of the Ian-Pitts Watson Preaching Award at Fuller Seminary. Inés has been married to Rob for 15 years and loves being a soccer mom to their son, Nash.
Questions?
Contact:
(562) 903-4874
chapel@biola.edu