For information on Biola University's coronavirus (COVID-19) response and updates, visit
biola.edu/coronavirus
.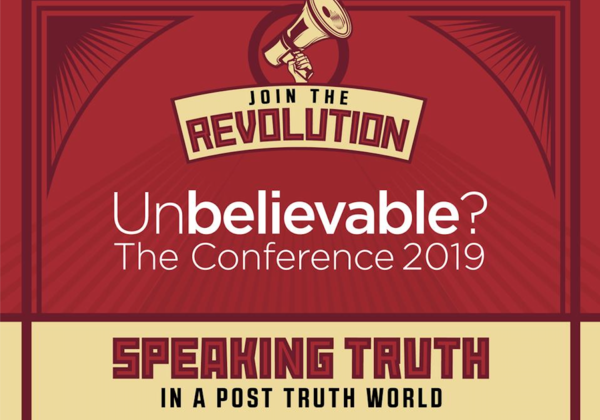 Unbelievable? The Conference 2019
Speaking Truth in a Post Truth World
Saturday, July 20, 2019
10 a.m.–5 p.m.

Methodist Central Hall, Westminster

Storey's Gate
Westminster, London SW1H 9NH

Hosted By: Christian Apologetics, Talbot School of Theology

Open to: Alumni, Faculty, General Public, Parents, Staff, Students
According to a recent survey, almost half of millennial Christians said they believe it is wrong to share their faith with others. There is a crisis of confidence among Christians. The time has come for a new generation to stand for truth again. That doesn't mean being arrogant or preachy. It simply means knowing what we believe and why. And having the confidence to share it boldly. This year's Unbelievable? conference will feature more than 10 world class speakers across multiple seminars helping you to give reasons for the hope you have.
Speakers
Bruxy Cavey
Ryan Day
Craig Hazen
Emily Howarth
Ruth Jackson
Krish Kandiah
Sarah Lumgair
Kristi Mair

Lorcan Price
Fred Sanders
Paul Spears
Laurence Wilkinson
Learn more about the speakers here.
Questions?
Contact Megan Clark at:
562.906.4570
conference.coordinator@biola.edu