For information on Biola University's coronavirus (COVID-19) response and updates, visit
biola.edu/coronavirus
.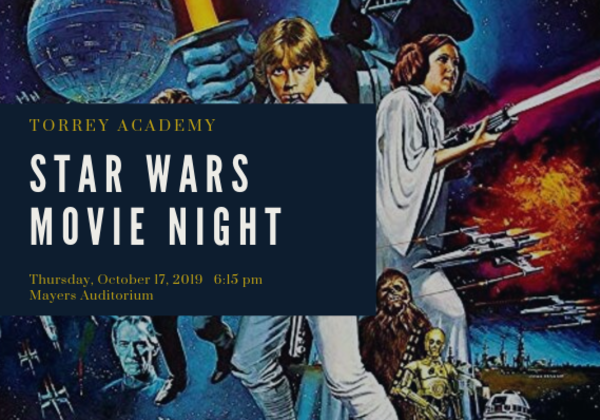 Torrey Academy Movie Night
Star Wars Episode IV: A New Hope
Thursday, October 17, 2019
6:15–9:30 p.m.

Marshburn - Mayers Auditorium
Hosted By: Biola Youth Academics

Open to: General Public
Cost and Admission
This event is free to attend.
Join us on Thursday, October 17 from 6:15-9:30 pm as Torrey Academy watches and discusses Star Wars Episode IV: A New Hope! We'll be thinking about narratives of good and evil, chosen ones, galaxies "far, far away," and more as we watch the film together and engage in a tutor-led discussion. The event is free, and we'll be serving pizza outside the auditorium prior to the film. We hope to see you there!
Questions?
Contact Anna Barber at:
562-906-4534
torrey.academy@biola.edu