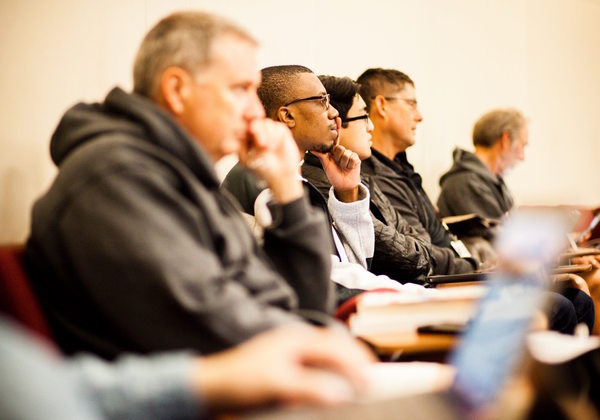 The Reliability of the Gospels
Apologetics Weekend Seminar with Craig Blomberg
Business 220

Open to: Alumni, Faculty, General Public, Parents, Staff, Students
Cost and Admission
This is a paid event.
Registration online is closed. Please call our office to find out if there is still space available. If there is, you may pay at the door.
Join our Master of Arts, Christian Apologetics students and Craig Blomberg for an exciting two day lecture on a wide array of topics related to the reliability of the Gospels, including the formation of the canon, the transmission and translation of the text, authorship and dating, the composition of the four Gospels and their literary genre, archaeological evidence and non-Christian testimony bearing on their accuracy, problems of apparent contradictions among gospel parallels, issues related to miracles.

Dr. Craig Blomberg is Distinguished Professor of New Testament at Denver Seminary in Littleton, Colorado. He holds the B.A. from Augustana College in Rock Island, Illinois, the M.A. from Trinity Evangelical Divinity School in Deerfield, Illinois, and the Ph.D. from the University of Aberdeen, Scotland. Craig is the author of fifteen books and has co-authored or co-edited ten more, along with more than 150 journal articles or chapters in multi-author works. His books include four on the historical reliability and interpretation of parts or all of the Bible (esp. the Gospels), two on interpreting and preaching the parables, three commentaries (on Matthew, 1 Corinthians and James), a textbook on Jesus and the Gospels and another on Acts through Revelation, a handbook on exegetical method, a New Testament Theology, and three books on material possessions in the Bible. He is a member of the Committee on Bible Translation for the New International Version and on the committee tasked with producing the 35th anniversary edition of the NIV Study Bible.

Times:
Friday, March 15, 2019 from 1 to 10 p.m.
Saturday, March 16, 2019 from 9 a.m. to 5 p.m.
NOTE: This seminar will not be live streamed to the general public. An audio recording will be available for purchase a month after the event.
Register Today!
Questions?
Contact Megan Clark at:
562.906.4570
conference.coordinator@biola.edu