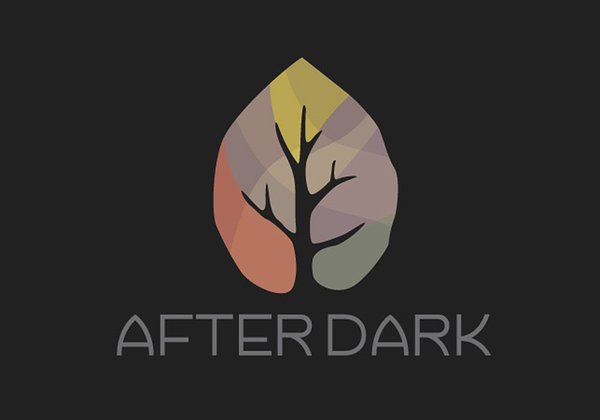 AfterDark: Legacy- Justice, Righteousness, Reconciliation
Walter Augustine, Octavio Esqueda, Erika Gieschen Bertling
Wednesday, February 20, 2019
9:10–10:10 p.m.

Sutherland Auditorium

Open to: Alumni, Faculty, General Public, Parents, Staff, Students
Cost and Admission
This event is free to attend.
Each week at AfterDark, we gather to worship in music and consider teaching on a broad range of topics from God's Word—an evening planned by the AfterDark student ministry team. Come join us at the end of the day, as we engage with God together in a relaxed and intimate setting.
Speakers
Walter Augustine
Walter's passion is holistic discipleship and development of people in their relationship with Christ, their ministry for Christ, and their fellowship as the Body of Christ. His role as the director of intercultural education and research allows him to pursue this passion through utilizing his skills and experiences as a scholar and pastor.
Walter graduated from Howard University in May 1991 with a B.A. in Business Administration. He participated in a short-term inner-city summer missions project with Campus Crusade for Christ where his passions began to crystallize. Living and ministering with a diverse group of students during that summer, he experienced members of the Body of Christ contributing with their unique gifts, talents, skills, and backgrounds for the development of one another and for the benefit of those to whom they minister.
Walter also holds a Masters of Theology in Urban Pastoral Ministry from Dallas Theological Seminary and a Doctor of Philosophy in Theology and Ethics from Garrett-Evangelical Theological Seminary, where his dissertation focused on Christology and economic ethics. He is an ordained Baptist minister who served as pastor of discipleship at Merrill Avenue Baptist Church on the South Side of Chicago for ten years; and as assistant pastor at New Vision Ministries - a church plant in Fort Worth, Texas – for four years. In 2010, he began working at Biola as a financial aid technician - a position he held for over six years. In 2012 Walter became the co-founder of Iron Sharpens Iron, an affinity group at Biola University. Most recently, he has worked at Biola as the director of M.A.L.E.S Initiatives and multi-ethnic church relations, and an adjunct instructor of theology at Talbot School of Theology. He and his wife Charlotte, who is currently completing her dissertation, have been married for twenty-one years.
Octavio Esqueda
Octavio Javier Esqueda is a professor of Christian higher education in the doctoral programs in educational studies at Talbot School of Theology at Biola University. He was born and raised in Guadalajara, México, where he graduated with honors with a Licenciatura in Latin American Literature from the University of Guadalajara as well as two additional diplomas, one on religion and society and the second on journalism. He graduated with honors from Dallas Theological Seminary with an M.A. in Christian Education and completed his Ph.D. in Higher Education at the University of North Texas. Before coming to Biola University in 2011, he taught at Southwestern Baptist Theological Seminary in Fort Worth, Texas for over seven years. He and his wife, Angélica, have two children Darío and Salma. Esqueda has several publications on theological education, Christian higher education and literature. Teaching is his passion and has had the opportunity to teach in several countries on different academic levels. He is an avid soccer fan.
Erika Gieschen Bertling
a proud "100% hapa" and TCK, was born in New York to her American parents: a Caucasian dad and a Chinese mom. She was raised in Okinawa, Japan and returned to the USA — and massive culture shock — when she moved to California for university. Over the years since, she stayed based in Los Angeles during a globe-spanning career working in television. She added another piece to her cultural mosaic when she married into a European family, since her husband is German. Erika has remained passionate about and professionally involved with diversity and intercultural education at a variety of schools and colleges, and loves living in a city where it feels like every corner of the world is represented.
Questions?
Contact:
(562) 903-4874
chapel@biola.edu