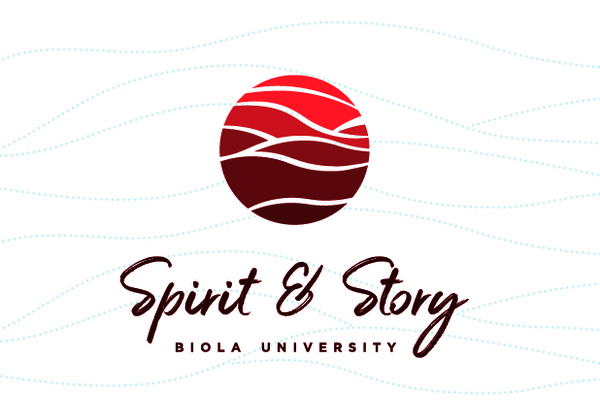 All Community Chapel: Duologue
Brad Christerson, Thaddeus Williams, Timothy Muehlhoff, Rick Langer
Wednesday, October 3, 2018
9:30–10:20 a.m. Pacific

Chase Gymnasium
Hosted By: Spiritual Development

Open to: Alumni, Faculty, General Public, Parents, Staff, Students
Cost and Admission
This event is free to attend.
Spirit & Story chapels will explore the stories of Scripture in both the Old and New Testaments. By examining these stories, the desire is for students to place themselves within biblical narratives to understand how they are used by the Holy Spirit to reveal the nature of God and know him intimately.
Speakers
Brad Christerson
Brad Christerson, professor of sociology, was thrust into the spotlight earlier this summer when his newly released book The Rise of Network Christianity: How Independent Leaders are Changing the Religious Landscape made national news. The book, published by Oxford University Press, focuses on Christian groups led by independent leaders that are increasing in size in comparison to the many denominations that have decreased in participation in recent years.
As a Contributing Fellow at the USC Center for Religion and Civic Culture and recipient of a research grant from USC's Cecil Murray Center for Community Engagement, Christerson's research explores the impact of churches and faith-based nonprofits on their communities using the methods of sociology. In addition to religion, he has written in the areas of race, ethnicity and globalization.
Christerson teaches unique courses such as the sociology of death and dying, sociology of wealth and poverty, and urban sociology — a field experience class based in Los Angeles.
Christerson co-authored The Rise of Network Christianity with Richard Flory, senior director of research and evaluation for USC's Center for Religion and Civic Culture.
Thaddeus Williams
Thaddeus Williams, Ph.D., teaches Theology at Biola University where he loves enlarging students understanding and enjoyment of God in his Foundations, Theo 1, and Theo 2 courses. He has also taught Philosophy at Saddleback College, Jurisprudence at Trinity Law School, Worldview at L'Abri Fellowships, and Ethics for the Blackstone Legal Fellowship the Federalist Society in Washington D.C. He is the author of REFLECT: Becoming Yourself by Mirroring the Greatest Person in History (Lexham Press, 2018), and Love, Freedom, and Evil (Brill, 2011). His articles "A New Theocracy," and "Beyond Capes and Cowbells" explore the worldviews behind today's social justice movements and his book on the topic is forthcoming in 2019.
Timothy Muehlhoff
Tim Muehlhoff (Ph.D., University of North Carolina at Chapel Hill) is a professor of communication studies at Biola University in La Mirada, California where he teaches classes in family communication, interpersonal communication and gender. Dr. Muehlhoff's main interests lie in the study of interpersonal communication as applied to marital relationships, family dynamics, civil dialogue, social justice, and apologetics. He has authored several books on those topics including his newest, Winsome Persuasion - Christian Influence in a Post-Christian World, which received the 2018 Merit Award in Evangelism and Apolgetics from Christianity Today.
He and his wife, Noreen, have three sons and are frequent speakers at FamilyLife Marriage Conferences.
Rick Langer
Professor, Biblical Studies and Theology. Dr. Langer's teaching and research focus is on the integration of faith and learning. He has also spoken and published in the areas of bioethics and Christian political thought. Prior to coming to Biola, he served for over twenty years as a pastor at Trinity Evangelical Free Church in Redlands. He has also taught philosophy and philosophy of religion at the college and university level for many years. He lives in Fullerton with his wife Shari and has two adult children Crystal and Mark and recently became a grandfather.
Questions?
Contact:
(562) 903-4874
chapel@biola.edu