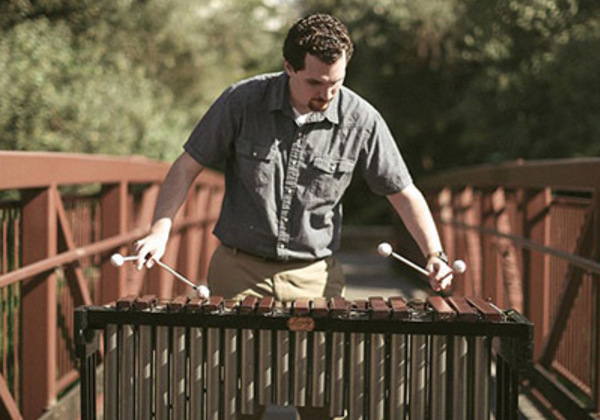 Matt Ordaz, marimba and percussion
Music at Noon Guest Artist
Wednesday, May 3, 2017
12:30–1 p.m. Pacific

Crowell Music Bldg. - Lansing Recital Hall
Hosted By: Conservatory of Music

Open to: General Public, Students
Cost and Admission
This event is free to attend.
Matt Ordaz began studying music at an early age and went on to earn many awards in piano performance and composition; he has three published Children's pieces for piano through Willis/Hal Leonard. While earning his bachelor's degree in percussion performance from Biola University's Conservatory of Music, Matt served as the principal percussionist/drummer in various orchestral and jazz ensembles, and was requested by the Conservatory to record a solo album entitled, Marimba Expressions.
Currently, Matt directs the Percussion Ensemble at Biola University, teaches music at local middle and high schools, and teaches privately through his home studio. Matt is actively pursuing a master's degree in percussion performance from California State University Fullerton and continues to work as a freelance musician throughout Southern California.
Questions?
Contact Music Reception at:
562-903-4892
music@biola.edu
Part of the collection Music at Noon Series