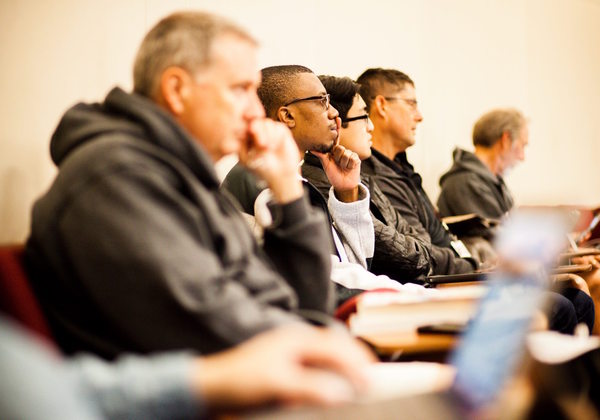 Forensic Faith
Apologetics Weekend Seminar with J. Warner Wallace
Business 109 - Moats Lecture Hall
Hosted By: Christian Apologetics

Open to: Alumni, Faculty, General Public, Parents, Staff, Students
Cost and Admission
This is a paid event.
Instructions: Please enter the attendee's name(s), then click register below. To add more people to your order, please click "continue shopping," then enter a new name in the text box and click "Register" again to add another entry to your cart.
Biola Weekend Seminar Registration
J. Warner Wallace is a Cold Case Homicide Detective, Sr. Fellow at the Colson Center for Christian Worldview, Adjunct Professor of Apologetics at Biola University, and author of Cold-Case Christianity, God's Crime Scene and Forensic Faith. He's been featured repeatedly on Dateline, FOX News, and Court TV. J. Warner was awarded the Police and Fire Medal of Valor "Sustained Superiority" Award, and the California Peace Officers Association COPSWEST Award for Cold-Case Investigation of the Year. He also continues to appear as an expert in a number of crime-based television series and was featured in God's Not Dead 2. J. Warner is part of a three-generation law enforcement family and has a Master's Degree in Theological Studies from Golden Gate Baptist Theological Seminary.
J. Warner Wallace has dedicated his life to making the case for God's existence. Come join us as he unravels the reasons why Believers must defend their faith and the tangible ways to accomplish that. He is an expert in training believers in the best ways to communicate and become case makers, how to dive deeper into the Word of God.
Times:
Friday, June 9, 2017: 1–10 p.m.
Saturday, June 10, 2017: 9 a.m.–5 p.m.
If you are interested in the M.A. in Christian Apologetics or the M.A. in Science & Religion, please join us for our Info Session on Saturday, June 10th from 12:00-1:00pm. RSVP HERE and receive a free Chick Fil A lunch!
Questions?
Contact Megan Clark at:
562.906.4570
megan.clark@biola.edu