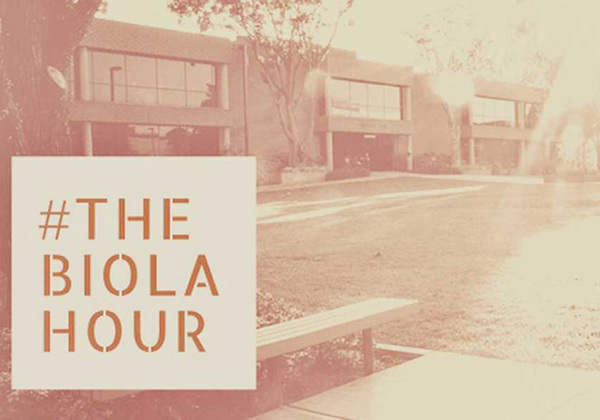 The Biola Hour (Grief, Hope, and a Wild Belover)
Brooke Mardell
Friday, March 31, 2017
9:30–10:20 a.m. Pacific

Chase Gymnasium
Hosted By: Spiritual Development

Open to: Alumni, Faculty, General Public, Parents, Staff, Students
Cost and Admission
This event is free to attend.
Biblically grounded conversations on culturally relevant issues
Speakers
Brooke Mardell
Sad is not bad. Still, we often try to hide all the feels (especially at Church). But imagine if sad was safe (especially at Church). Brooke is the author of Friday's Rain: revealing what grief washes away, and dares us to face the ungood to find the good, promising that we can find Life from loss.
Brooke writes and explores at brookemardell.com and she and her husband, Jason, are living a miracle after Jason survived an unsurvivable heart attack. Together, they have traveled the world, yet found the more daring journey to be that of the heart. And also, they may or may not have an overly adorable and overly fed Cavalier Spaniel named Abby.
Brooke's latest book, A Girl and Her Heart, reminds both young and old alike of who we are, what we have to offer, and how to get back to a place before doubt began.
Questions?
Contact:
(562) 903-4874
chapel@biola.edu