How to Research Companies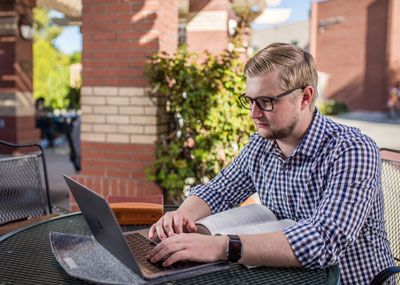 The purpose behind researching companies is to learn about different industries, professions, company missions and values, and industry trends. It is an opportunity for individuals to explore what is out there, what might interest them, and simply, to learn! Researching is a great step your career exploration. Use this opportunity to absorb industry knowledge and pursue potential networking opportunities.
1. Make a Game Plan
If you don't know where to start, use the following guiding questions to help you with your initial search:
Are there companies that you are particularly interested in learning more about?
Do you want to learn more about a specific industry?
What is a field that you would like to get into?
What are your interests, and which companies might align with them?
What is your dream job?
What is your dream company?
2. What Do You Want To Know?
Use the following research tools:
3. Visit the Company's Website
Learn about their history, company culture, mission, and values. See if the company mission and values align with your own. This will help determine if this is the kind of company you would want to work for post-graduation.
Mention the company's mission and values in each cover letter by connecting it to who you are and your passions.
4. Check out LinkedIn Company pages.
If you have LinkedIn connections that work at the company that you are researching, visit their LinkedIn profiles as well.
You can also see all employees that currently work at the company and research their background and career trajectory.
Browse their current openings for further research. See if any of these open positions appeal to you, and use it as a guideline as you start gaining more experience.
On the company page, you will also be able to see a list of similar companies. This helps give knowledge on what other types of companies exist in the related industry.
5. Read employee reviews about the company on Glassdoor.
Glassdoor provides access to insider information. Learn about how current or former employees truly feel about the company. Glassdoor also discloses salary insights and interview questions. Use this tool to prepare and equip with peer-oriented advice, which is honest and useful for research.
6. Keep calm, and research on!
Remember that you do not have to be an industry expert, but learning more about different companies and trends will create a clearer picture of what you would want to do after college. The more research, the better. Each step is another in the right direction.
References