Studios and Facilities
A community of creatives
Together, let's bring your artistic vision to life.
The Department of Art focuses on learning in the classroom, but also places tremendous value on community-based learning through time spent in studios and shared galleries. Our main building — the recently renovated Bardwell Hall — creates opportunities for the arts to play a key role in university-wide conversation. Excellent studios, galleries and labs provide diverse resources for making art.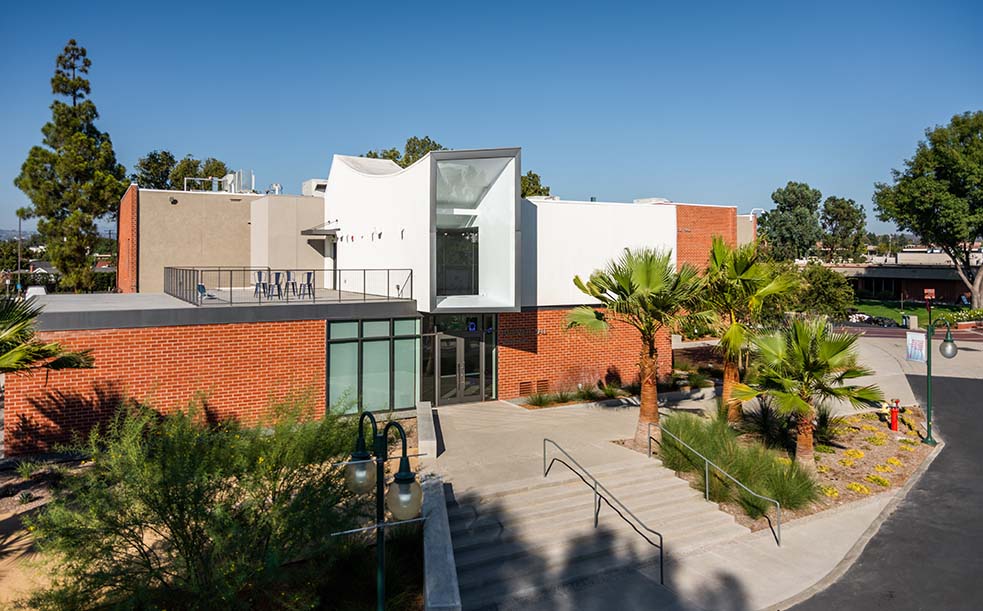 An Innovative Home for the Arts
Bardwell Hall
Located right in the heart of our Southern California campus, Bardwell Hall is a renovated and reimagined space dedicated to the visual arts. This building, opened in fall 2021, is the visionary new home for the Department of Art. From individual studio spaces and outdoor exhibition areas to computer labs and galleries, there is no shortage of ways for our students to engage with Biola's vibrant art community.
Quick Facts
1,100-square-foot student gallery
40 individual student studio spaces
Outdoor art yard
Outdoor exhibition space
Rooftop terrace
5 large studio spaces for painting, drawing, photo lighting/documentation, new media, and interdisciplinary art
8 faculty/studio offices
3 computer labs
Photo darkroom/lightroom
Critique spaces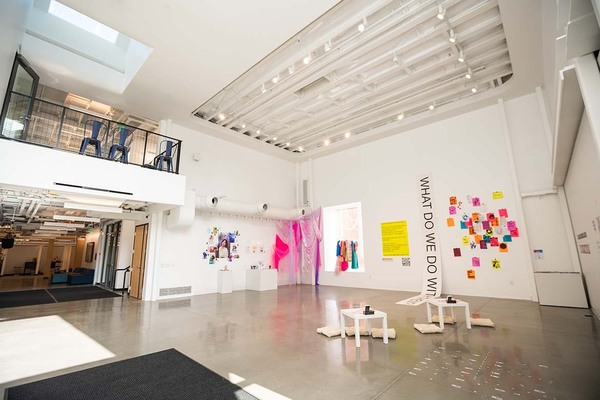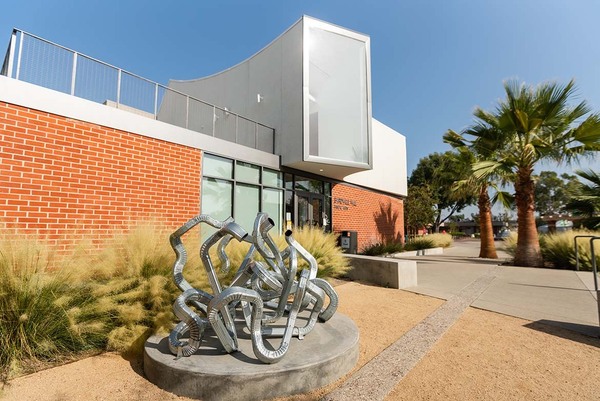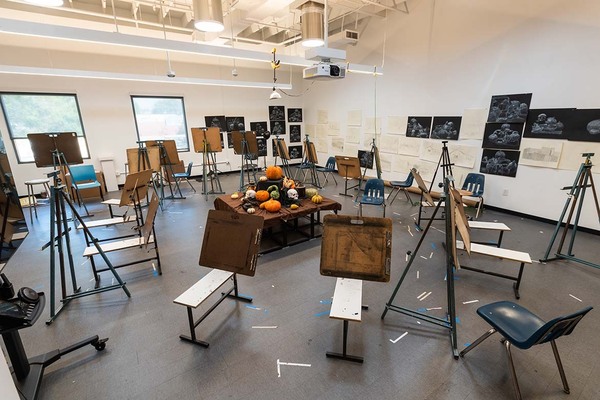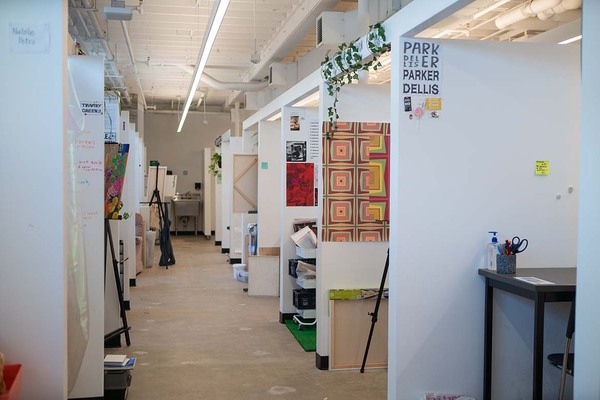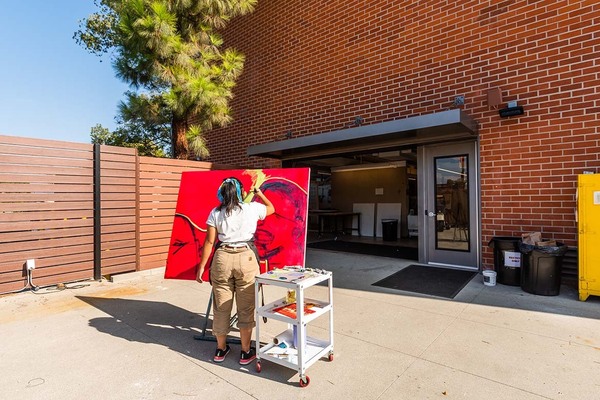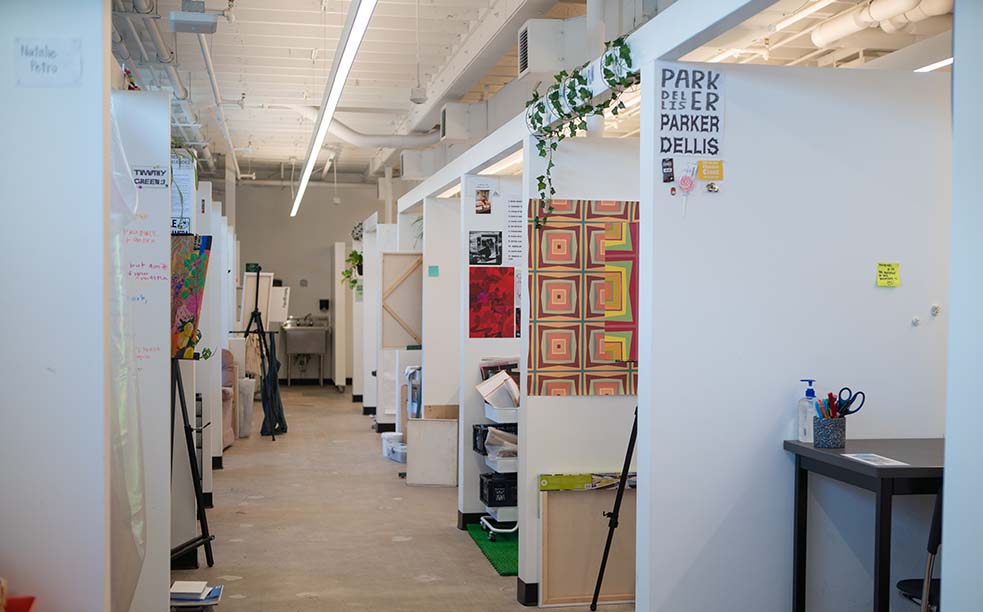 Dedicated Studio Spaces
Bardwell Hall houses new studio spaces, 40 of which are individual spots dedicated to students. Upperclassmen in particular are assigned personal studios as a space to develop their artmaking practice. We pride ourselves on our strong student studio culture, and encourage collaboration and community.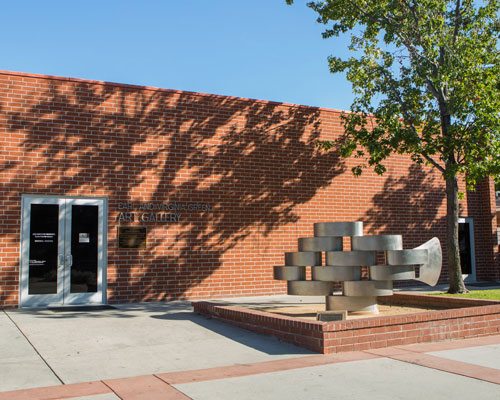 The Earl and Virginia Green Art Gallery
Renovated and dedicated in 2013, the Earl and Virginia Green Art Gallery is a hub for rotating contemporary art exhibitions on Biola University's campus. Students in the Department of Art are able to use this space for key exhibition projects and can also visit the gallery to experience the wide array of work displayed within its walls.