Cost and Admission
This is a paid event.
$49.00
Early Bird (ends September 5)

Includes general admission ticket to the Jesus People Concert. Additional $10 for assigned concert seating.

$99.00
General Registration

Includes general admission ticket to the Jesus People Concert. Additional $10 for assigned concert seating.

$125.00
Day of Registration

Includes general admission ticket to the Jesus People Concert. Additional $10 for assigned concert seating.

$35.00
Concert Admission with General Seating
$45.00
Concert Admission with Assigned Floor Seating
$10.00
Biola Student Conference Registration

Includes general admission ticket to the Jesus People Concert

$30.00
Biola Faculty/Staff Conference Admission

Includes general admission ticket to the Jesus People Concert

$25.00
Non Biola Student Conference Registration

Includes general admission ticket to the Jesus People Concert

$39.00
Single Day

Additional $10 for assigned concert seating

$40.00
Early Bird Group Rate (10+) per person (ends September 5)

Includes general admission ticket to the Jesus People Concert. Additional $10 per person for assigned concert seating.

$90.00
General Group Rate (10+) per person

Includes general admission ticket to the Jesus People Concert. Additional $10 per person for assigned concert seating.
Registration is now open.
Ablaze Conference 2021
ARE YOU READY FOR AN OUTPOURING OF THE SPIRIT?
Join Us at Ablaze
Explore how the Holy Spirit sparked revival 50 years ago in the Jesus People Movement — and how he can set us ablaze again today. Hosted at Biola University on October 7–9, the Ablaze Conference will feature plenary speakers, workshops, worship and a special reunion concert with musical artists from the Jesus People Movement.
The Ablaze Conference is hosted by the Study of the Work and Ministry of the Holy Spirit and The Wheaton College Billy Graham Center. Learn more about the Jesus People Movement with the Oral History Project.
---
Plenary Speakers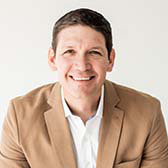 Matt Chandler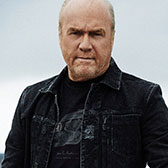 Greg Laurie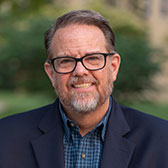 Ed Stetzer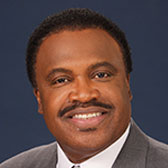 Kenneth Ulmer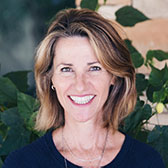 Cheryl Brodersen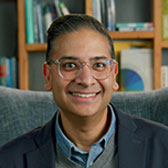 Glenn Packiam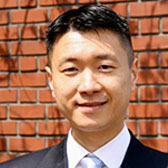 Eddie Byun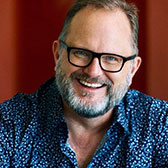 Marcos Witt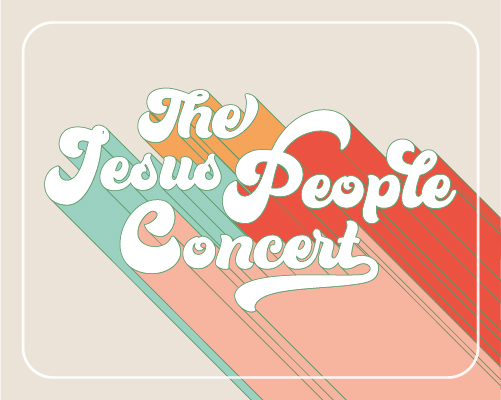 Jesus People Concert
Fifty years ago, the music of the Jesus People gave voice to a global movement. On October 8, join us as we revive the sounds of revival. Be a part of a historic night of celebration with artists Love Song, The Salt Company, Matthew Ward and Nelly Greisen of the 2nd Chapter of Acts (featuring the Matthew Ward Band), Nancy Honeytree and Dennis Agajanian.
Friday, October 8, 2021
7:30–9:40 p.m.
Metzger Lawn
---
About This Year's Theme
During the Jesus People Movement of the 1960s, the Holy Spirit provoked a spiritual awakening all across Southern California. In God's Forever Family, Larry Eskridge argues that "the Jesus People Movement is one of the most significant American religious phenomena of the postwar period." Thousands of lives were transformed by the power of the Holy Spirit. As we have come to examine this movement, we ask ourselves, "Can the Holy Spirit do it again?" We believe he can. We believe our faithful Lord can ignite a spiritual awakening in our university and students, in our churches and in our lives.
The health and safety of all our guests and those participating are paramount during this public health crisis. We will be following all local, county and state COVID-19 health protocols. All participants are currently required to wear face coverings at all times while indoors regardless of vaccination status.
Please visit the LA Public Health Website for current health protocols for LA County.
Questions?
Contact University Events at:
(562) 777-4065
events@biola.edu
Cost and Admission
We are excited for you to join us at the Ablaze Conference! Please explore the ticket prices below and register today.
Register Now
Single Day
| Type | Cost | Note |
| --- | --- | --- |
| Single Day | $39 | Additional $10 for assigned concert seating. |
Conference Package (General Public)
| Type | Cost | Note |
| --- | --- | --- |
| Early Bird (ends September 17) | $49 | Includes general admission ticket to the Jesus People Concert. Additional $10 for assigned concert seating. |
| Early Bird Group Rate (ends September 17) | $40/person | Includes general admission ticket to the Jesus People Concert. Additional $10 for assigned concert seating. |
| Student | $25 | Includes general admission ticket to the Jesus People Concert. |
| General | $99 | Includes general admission ticket to the Jesus People Concert. Additional $10 for assigned concert seating. |
| General Group Rate | $90/person | Includes general admission ticket to the Jesus People Concert. Additional $10 for assigned concert seating. |
| Day of Registration | $125 | Includes general admission ticket to the Jesus People Concert. Additional $10 for assigned concert seating. |
Conference Package (Biola)
| Type | Cost | Note |
| --- | --- | --- |
| Biola Student | $10 | Includes general admission ticket to the Jesus People Concert. |
| Biola Faculty/Staff | $30 | Includes general admission ticket to the Jesus People Concert. |
The health and safety of all our guests and those participating are paramount during this public health crisis. We will be following all local, county and state COVID-19 health protocols. All participants are currently required to wear face coverings at all times while indoors regardless of vaccination status.
Please visit the LA Public Health Website for current health protocols for LA County.
For out-of-town guests looking for a place to stay, the Hampton Inn is providing a discount rate for registrants.
Conference Schedule
Thursday, October 7, 2021
Time
Activity
Musician
Location
4–6 p.m.
Registration
Fluor Fountain
7–8:45 p.m.
Plenary #1: Jesus People Movement and The Holy Spirit
Special Words: Melody Green
Matt Chandler
Evan Craft
Metzger Lawn
Friday, October 8, 2021
Time
Activity
Musician
Location
7:30–9 a.m.
Registration
Fluor Fountain
8–9 a.m.
Pastors Breakfast*
Matt Chandler
Andrews Banquet Room
*Registration is required
9–10 a.m.
Workshop #1
Various Locations
10:10–11:50 a.m.
Plenary #2: Jesus People: Worship and Music
Dr. Glenn Packiam, Lester Ruth and Myesha Chaney
Voz Church
Sutherland Auditorium
12:15–1:30 p.m.
Lunch Break
1:30–2:30 p.m.
Workshop #2
Various Locations
2:45–3:45 p.m.
Workshop #3
Various Locations
4–5 p.m.
Workshop #4
Various Locations

5–6:30 p.m.

Dinner Break
6:30–7:15 p.m.
Plenary #3: Evangelism and Revival
Greg Laurie
Biola Students
Metzger Lawn
7:30–9:40 p.m.
Jesus People Concert
Greg Laurie, Cheryl Brodersen and Marcos Witt
The Salt Company, Matthew Ward and Nelly Greisen of The Second Chapter of Acts, Nancy Honeytree and Love Song.
Metzger Lawn
Saturday, October 9, 2021
Time
Activity
Musician
Location
9–9:20 a.m.
Worship
Myesha Chaney
Metzger Lawn
9:30–10:30 a.m.
Workshop #5
Various Locations
10:40–11:40 a.m.
Workshop #6
Various Locations
11:40 a.m.–1 p.m.
Pastors Lunch*
JP Foster
Andrews Banquet Room
*Registration is required
11:40 a.m.–1 p.m.
Lunch Break
1–2:40 p.m.
Plenary #4: Jesus People Protest as Social Reform
Dr. Ed. Stetzer, Dr. Kenneth Ulmer and Dr. Eddie Byun
Love Song
Metzger Lawn
2:40–2:50 p.m.
Closing Remarks
Clint Arnold
Metzger Lawn
2:50–3 p.m.
Commissioning
Oscar Merlo
Metzger Lawn
3–3:20 p.m.
Closing Worship and Celebration
Love Song
Metzger Lawn
Speakers and Artists
Plenary Speakers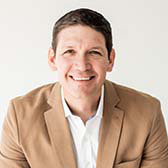 Matt Chandler
Matt Chandler serves as the lead pastor at The Village Church in Flower Mound, TX. He came to The Village in December 2002, and describes his tenure as a replanting effort where he was involved in changing the theological and philosophical culture of the congregation. Matt is currently involved in church planting efforts both locally and internationally through The Village and various strategic partnerships. He serves as president of Acts 29, a worldwide church-planting organization. Over the last 10 years, Acts 29 has emerged from a small band of brothers to over 600 churches in the United States and around the world. His greatest joy outside of Jesus is being married to Lauren and being a dad to their three children, Audrey, Reid and Norah.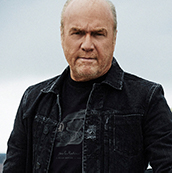 Greg Laurie
Greg Laurie is an American author and evangelist who serves as the senior pastor of Harvest Christian Fellowship with campuses in Riverside, Orange County and Maui. Laurie came to faith at the age of 17 as the Jesus Movement was exploding in Southern California. He has written a book, Jesus Revolution, about his experiences from that great American spiritual awakening. Greg's story will be told alongside his wife, Cathe's, Chuck Smith's and Lonnie Frisbee's in the film Jesus Revolution from Kingdom productions.
Laurie holds two honorary doctorates from Biola University and Azusa Pacific University. He serves on the board of directors for the Billy Graham Evangelistic Association. Laurie is also the evangelist for Harvest Crusades and is featured on over 1500 radio and TV stations across the nation. He is also the author of Billy Graham: The Man I Knew and the editor of the New Believer's Bible, which just won the ECPA Diamond Award for 10 million copies sold.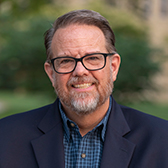 Ed Stetzer
Ed Stetzer, Ph.D., is a professor and dean at Wheaton College where he also serves as Executive Director of the Wheaton College Billy Graham Center. He has planted, revitalized, and pastored churches, trained pastors and church planters on six continents, has earned two master's degrees and two doctorates, and has written hundreds of articles and a dozen books. He is Regional Director for Lausanne North America, is the editor-in-chief of Outreach Magazine, and is frequently cited in, interviewed by and writes for news outlets such as USAToday and CNN. He is the founding editor of The Gospel Project, a curriculum used by more than 1.7 million individuals each week for bible story. His national radio show, Ed Stetzer Live, airs Saturdays on Moody Radio and affiliates. He serves as interim teaching pastor of Calvary Church in New York City and serves as teaching pastor at Highpoint Church.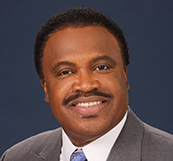 Kenneth Ulmer
Kenneth C. Ulmer has been a senior pastor of Faithful Central Bible Church in Los Angeles since 1982. In 2000, the congregation purchased The Great Western Forum (previous home of the Los Angeles Lakers), which they also operated as a commercial entertainment venue before selling it to Madison Square Garden in 2013. Dr. Ulmer was a founding board member and former president of The King's University in Los Angeles, adjunct professor and director of The King's At Oxford; an annual summer session held at Oxford University. After accepting his call to the ministry, Dr. Ulmer founded Macedonia Bible Church in San Pedro, California. Dr. Ulmer is currently the presiding bishop over Macedonia International Bible Fellowship, an association of pastors representing ministries in Africa and the United States, and based in Johannesburg, South Africa. In addition, Dr. Ulmer is the founder and CEO of The Ulmer Institute, a non-profit organization focused on the research, training and treatment of psychological trauma in urban communities. He has written several book, including Passion God,Training To Win: A Spiritual Guide to Victorious Living, Passing The Generation Blessing and his latest book, Walls Can Fall: Race, Reconciliation and Righteousness in a Divided World. Dr. Ulmer and his wife have been married for over 40 years and have two daughters, one son and five grandchildren.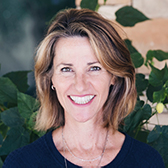 Cheryl Brodersen
Cheryl Brodersen was born the youngest daughter of Pastor Chuck and Kay Smith, a couple who was mightily used at the beginning of what is now known as the Jesus Movement of the 1960s. Cheryl grew up witnessing firsthand how the Lord used her parents to capture the hearts and minds of strung-out, long-haired hippies who flocked to Christ at Calvary Chapel Costa Mesa in Southern California. At a very young age, Cheryl's father instilled in her a love for biblical truth, and her mother was a prayer warrior and the person who infused her with a passion and enthusiasm for the promises and exhortations of Scripture.
Cheryl assumed the leadership of the women's Joyful Life Bible teaching ministry at Calvary Chapel Costa Mesa, and she also hosts the weekly podcast, Women Worth Knowing.
Cheryl has been ministering for over thirty years as a retreat speaker, conference speaker, Bible teacher, mother, and wife. It is her joy and privilege to minister biblical truths to women of all ages.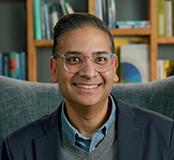 Glenn Packiam
Glenn Previn Packiam, is a Malaysian–American Christian musician, guitarist, pianist, worship leader and pastor, who serves as an associate senior pastor at New Life Church and the lead pastor of New Life Downtown in Colorado Springs, Colorado. Packiam's music is a pop rock style of contemporary worship music.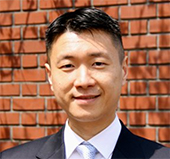 Eddie Byun
Eddie Byun is an associate professor of Christian Ministry at Talbot School of Theology. He studied Speech Communication at the University of Illinois in Champaign-Urbana where he experienced his calling into pastoral ministry. Upon graduation, he studied at Regent College in Vancouver for his Master of Divinity degree. After graduating, he began his full-time pastoral ministry and taught at Handong Global University in Pohang, South Korea. Afterward, he was led to Sydney, Australia where he founded New Life Worship. While in Australia, Eddie completed his Doctor of Ministry in Preaching at Gordon-Conwell Theological Seminary. In 2008, God led Eddie back to Korea to be lead pastor of Onnuri English Ministry where he served for seven years. While in Korea, he also planted Crossway Mission Church and taught practical theology at Torch Trinity Graduate University. He is the author of IVP's Reader's Choice Award Winner Justice Awakening, Praying for Your Pastor, and Praying for Your Missionary. He is also the executive producer of "Save My Seoul," which is a documentary on sex trafficking in South Korea. "Save My Seoul" won "Best Documentary" at the Asia-Pacific Film Festival.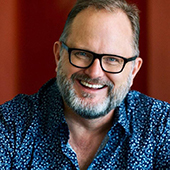 Marcos Witt
Marcos Witt is an American Christian music singer and pastor. Witt is considered the most influential and famous Spanish speaking figure of Christian music. Witt's education began with basic studies at the American School of Durango. He then studied classical music at the University of Juarez (Durango, Mexico) and eventually started his theological studies at the International Bible College in San Antonio, Texas. Currently, Witt is working towards his master's degree at Oral Roberts University in Tulsa, Oklahoma.
His first album, Adoremos!, was released in 1992, and it was followed by five more albums in the following decade. Witt was awarded a Latin Grammy in 2003 for his sixth full-length release, Sana Nuestra Tierra. Sony picked him up and released his seventh album, Recordando Otra Vez, in 2004. Witt won a Latin Grammy in 2005 for that album, and he received a Latin Grammy for Best Christian Album in 2006 for Dios Es Bueno. Alegria, Witt's first album to be recorded in Chile, was released later that year. He has also served as pastor of the megachurch Lakewood Church in Houston, Texas.
Workshop Speakers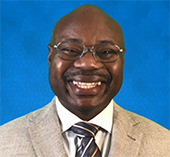 Wilfred Graves
Wilfred Graves Jr. (Ph.D., M.Div., Fuller Theological Seminary) is the executive director of ministerial training and development at West Angeles Church of God in Christ in Los Angeles. He also serves as an associate pastor and adjunct professor of historical theology. He formerly worked as an aerospace engineer and was trained in mathematics (S.B., MIT) and statistics (M.S., Stanford) before answering the call to full-time ministry. Dr. Graves is the founder and CEO of Wilfred Graves Ministries, Inc., a nonprofit 501(c)(3) organization that focuses on evangelism, spiritual formation, Christian scholarship, and leadership training. He is author of In Pursuit of Wholeness: Experiencing God's Salvation for the Total Person. He is married to Dr. Malaika E. Graves, a board-certified pediatrician who currently practices in Southern California.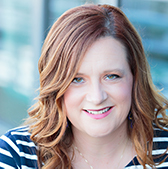 Joy Qualls
Joy Qualls is a nationally recognized writer and speaker. Joy currently serves as an Associate Professor of Communication Studies and Department Chair at Biola University. Joy writes and speaks on effective communication, leadership and who we are as images bearers of Christ. Joy has a passion for the local church and serving the body of Christ through teaching and consultation. Joy is married to Kevin (a licensed professional counselor) and together they teach on healthy relationships including marriage and parenting. They are parents to Blakeley and Soren as well as a fur baby, Madeleine. Joy is the author of God Forgive Us For Being Women: Rhetoric, Theology and the Pentecostal Tradition (Wipf and Stock, 2018) and is featured in several publications including Influence Magazine, The Table, and Biola Magazine as well as an author in several edited volumes. Joy has been the featured speaker for local church services and events as well as a sought after conference speaker and communication consultant.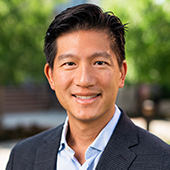 Allen Yeh
Allen Yeh is an associate professor of Intercultural Studies and Missiology at the Cook School of Intercultural Studies at Biola University. His areas of geographical expertise are Latin America and China. He serves on the Board of the Evangelical Missiological Society, and the Board of Trustees for the Foundation for Theological Education in Southeast Asia. He earned his B.A. from Yale, M.Div. from Gordon-Conwell, M.Th. from Edinburgh, and D.Phil. from Oxford. Allen has been to over 60 countries on every continent, to study, do missions work and experience the culture. He is joyfully married to Arianna Molloy, a professor in Biola's Communication Studies Department.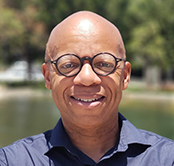 Leon Harris
Leon Harris enjoys expanding students' appreciation, while teaching Theology 2 at Biola University, for what God is doing in Jesus Christ to redeem His creation. Harris graduated from Talbot School of Theology with M.Div. and Th.M. degrees. He also graduated from the University of Aberdeen in Scotland with a Ph.D. in Divinity, where he successfully defended his thesis on the topic of pneumatology as communion and koinonia. He has also presented several papers at theology conferences both in the U.K. and at ETS in the U.S. Harris has published book reviews and articles in several theological journals. He also enjoys participating in the life of the church, and is currently a Life Group leader at his local church. He also enjoys reading, movies, attending plays and musicals, watching sports and traveling with his wife. Harris' current research interests include pneumatology, ecclesiology, African American theology in relation to the family and relational ontology.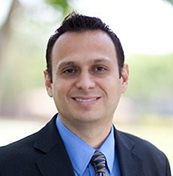 Octavio Esqueda
Octavio Javier Esqueda is a professor of Christian higher education and the director of the doctoral programs in educational studies at Talbot School of Theology at Biola University. He was born and raised in Guadalajara, México, where he graduated with a Licenciatura in Latin American Literature from the University of Guadalajara as well as two additional diplomas, one on religion and society and the second on journalism. He graduated from Dallas Theological Seminary with an M.A. in Christian Education and completed his doctorate (Ph.D.) in Higher Education at the University of North Texas. He is an avid soccer fan. He and his wife Angélica have two children, Darío and Salma. Dr. Esqueda has several publications on theological education, Christian higher education and literature. Teaching is his passion and has had the opportunity to teach in several countries on different academic levels.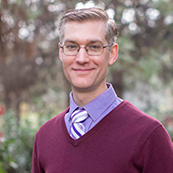 Nate Bell
Nate Bell is Internship Manager for Biola University's School of Cinema & Media Arts. He earned his M.A. in Film Studies from Chapman University and writes film criticism for L.A. Weekly and the Village Voice.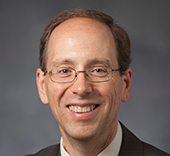 Lester Ruth
Lester Ruth is a research professor of Christian Worship at Duke Divinity School in Durham, NC. He came to this position after teaching at Asbury Theological Seminary and Yale Divinity School. Prior to teaching, he served several pastoral appointments in the Texas Annual Conference of the United Methodist Church. His doctorate in worship history is from the University of Notre Dame. His recent publications have focused on Contemporary Praise and Worship and include Flow: The Ancient Way to Do Contemporary Worship, essays on the history of contemporary praise and worship (with Lim Swee Hong), Lovin' On Jesus: A Concise History of Contemporary Worship, and (with Lim Swee Hong) the forthcoming A History of Contemporary Praise and Worship: Understanding the Ideas that Reshaped the Protestant Church. Most of his publications have dealt either with worship in the patristic period or worship in American Evangelicalism. He remains dedicated to exploring how classic worship can renew the church today.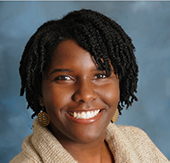 Birgitta Johnson
Dr. Birgitta Johnson teaches undergraduate and graduate courses in world music, African American music, African music and ethnomusicology. She received her Bachelors of Arts in Music from Agnes Scott College and her masters and doctorate degrees in Ethnomusicology from UCLA, where she worked with Jacqueline Cogdell DjeDje, Cheryl L. Keyes and Francisco Aguabella in African American and African music, and Afro-Cuban music, drumming and dance. She has served as a lecturer at the University of California, Pomona College, Pitzer College, and Scripps College and as a postdoctoral fellow in ethnomusicology at Syracuse University teaching courses African American sacred music, African music, the blues, hip-hop and world music. A multi-instrumentalist and singer, she has performed professionally and/or recorded with artists and ensembles from a variety of genres including the African American Philharmonic of Atlanta, the Southeast Symphony Orchestra of Metropolitan Los Angeles, the Gospel Music Workshop of America (GMWA The Tampa Experience and GMWA Live in Kansas City 2004), the ESPY Awards with Justin Timberlake, The O'Jays, Yolanda Adams, and more. She also serves as a faculty member in the USC African American Studies Program, the School of Music's first joint-appointment faculty member with the program.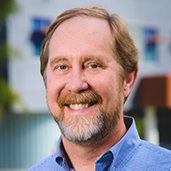 David Horner
David Horner is a fly-fisherman and guitar picker who teaches theology and philosophy at Biola University. He grew up in the mountains of Colorado, wandering the hills with his pet donkey, Jack A. Horner. After working as a laborer in an iron foundry and as an underground missionary in communist Eastern Europe, he decided to try the bigger challenge of teaching college students. He has been married to Debbie for 40 years, and they have two grown daughters and three grandchildren. He is the author of Mind Your Faith: A Student's Guide to Thinking and Living Well (IVP) and numerous articles and book chapters in ethics, apologetics, and ancient and medieval philosophy.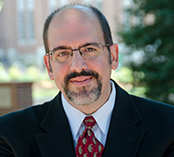 Gerardo Marti
Dr. Gerardo Martí is a professor of sociology at Davidson College. He is also president-elect of the Association for the Sociology of Religion, and his book, The Deconstructed Church: Understanding Emerging Christianity (Oxford University Press, 2014), co-written with Gladys Ganiel, received the 2015 Distinguished Book Award from the Society for the Scientific Study of Religion. Having served in church ministry and now invested in several research partnerships, Martí's publications include articles in Social Forces, Journal for the Scientific Study of Religion, Religion and American Culture and Sociology of Religion. His books include Worship Across the Racial Divide (2012), Latino Protestants in America (with Mark T. Mulder and Aida I. Ramos, 2017), The Glass Church: Robert H. Schuller, The Crystal Cathedral, and the Strain of Megachurch Ministry (with Mark T. Mulder, 2020), and American Blindspot: Race, Class, Religion, and the Trump Presidency (2020). Currently, Dr. Martí's research is funded generously through Lilly Endowment's Thriving Congregations Initiative and focused on churches actively confronting racial injustice. You can follow him on Twitter and Instagram at @praxishabitus.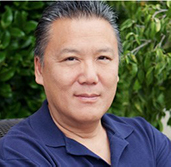 Oden Fong
Oden was born and raised in Hollywood, California. His great grandfather had come from China in around 1840 to work on the railroads in Northern California. His family migrated to Southern California when his father became a motion picture actor. His mother was also a motion picture actor. Oden was raised in social privilege among the rich and famous. In the sixties, he became involved in the counter-culture movement. He was part of a group of young people who were attempting to change the world through the use of LSD. One day, while seeking to know God, he took an overdose of the most powerful LSD in the world and had an experience of being present in Hell and Eternal Darkness. This vision led him to Jesus Christ and he became a devout believer. He immediately became involved with others who had become believers, and because he was a musician for most of his life, he joined a band that traveled and preached the Gospel to countless people for about seven years. Upon the dissolution of this band, he continued doing the same task by himself as a solo artist. In 1985, Oden took a pastoral position at the church he was mentored in. He started a bible study fellowship which became one fo the primary weekly meetings at church. He also became the director of an arm of the ministry which helps plant and establish hundreds of church affiliates worldwide. In 1995, he left his position to become a church planter. He currently serves as both worship leader and senior pastor of a third church plant in Costa Mesa, CA.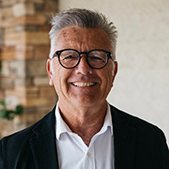 Brian Brodersen
Brian Brodersen is the senior pastor of Calvary Chapel Costa Mesa, California, and the president of Calvary Chapel Bible College. He is the featured speaker on the "Back to Basics" radio program and the director of Creation Fest (UK). Brian has written multiple books, including Essentials in Ministry and Spiritual Warfare. He is extensively involved in missions and church planting around the world.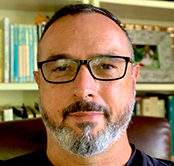 Alan Frow
Alan Frow is an author, musician, preacher and pastor at Southlands Church Brea. He is the author of the online blog Roots and Wings From the Southlands to the Nations. He was raised in South Africa but is currently rooted in Los Angeles. He is the husband of Rynelle, and has three children: Asher, Sophia and Levi.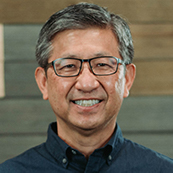 Steve Chang
Steve Chang is the senior pastor at Living Hope Community Church. He is a graduate of UCLA (B.S. in Computer Engineering), Dallas Theological Seminary (Th.M) and Talbot School of Theology (D.Min.). He is on the council of SOLA Network and has a passion for influencing the emerging generation of leaders with the gospel of Jesus Christ. He is blessed to be married to Hannah and to be a father to two adult children, Christine and Janice.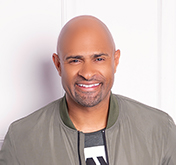 Wayne Chaney
Pastor Wayne Chaney, Jr., affectionately known as Pastor Wayne, is the prototypical contemporary spiritual leader. His relevant teaching style and ability to cultivate spirited worship environments, aids in unifying people from diverse, cultural, ethnic and generational backgrounds. Born into a three generation long spiritual lineage, he continues the legacy left by his grandfather, Joe Chaney, Jr., through his work as pastor of Antioch Church of Long Beach. However, Pastor Wayne's ministry extends beyond the congregation. His determination to influence societal culture, with the culture of Christ's kingdom, is evident in his work both inside and outside of the local church context. He has served on the Executive Board of Global Tribe International, whose mission is to rescue those in physical and spiritual poverty, reach communities with the gospel and recruit and empower young leaders. He is also the past president of the Long Beach Ministers Alliance, and continues to serve as a mentor and friend to many leaders across the region and the globe.
As an intellectually curious individual, Pastor Wayne has committed himself to remaining a lifelong learner. He has studied at Morehouse College, Luther Rice University, Fuller Seminary, Claremont School of Theology and is currently in doctoral studies at Duke University's Divinity School.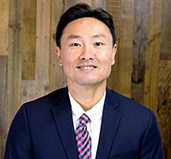 Richard Kim
Richard is the director of Kristos Campus Mission (KCM) and the associate pastor at the church of Southland. Richard got his bachelors degree in Business Economics at UC Santa Barbara and his M.Div. at Talbot Theological Seminary and is currently in the D.Min. program at Reformed Theological Seminary in Orlando. Richard is the husband of Christina and father to Evie and Elly.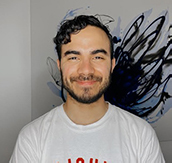 Rene Molina Jr.
Rene Molina Jr. is a lead pastor of RLA Church. After pastoring the youth department for several years, He began pastoring the English ministry that branched from the Spanish ministry in June of 2015. Rene was born in Los Angeles and grew up in the suburbs of Los Angeles. He received his B.A. in Vanguard University in pastoral studies, and is now getting his Master's in Theology and Ministry with an emphasis on Ethics (MATM) at Fuller Seminary.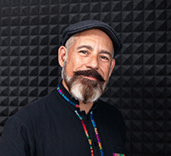 Oscar Garcia-Johnson
Oscar García-Johnson, associate professor of theology and Latino/a studies, assumed leadership of Fuller's Centro Latino in October 2015 as associate dean, and in 2020 was named academic dean for the Center for the Study of Hispanic Church and Community (Centro Latino). Prior to joining the Fuller faculty in 2008, he taught for 10 years as an adjunct faculty member at Fuller. He also served as a regional minister with the American Baptist Churches of Los Angeles for 11 years and planted four new churches in Southern California.
Born in Honduras, García-Johnson immigrated to the United States as a young adult to complete a degree in electrical engineering. While in college, he committed to Jesus Christ and experienced a vocational conversion into philosophical and theological studies, leading him to a life that has commuted between academia and the church. García-Johnson teaches in English, Spanish, and Portuguese. His research methodology interlaces de/postcolonial studies, classical theologies and US Latino/Latin American studies into a critical hermeneutic he calls Transoccidentality.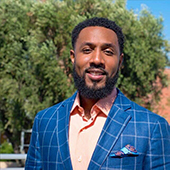 John-Paul Foster
John-Paul Foster is an emerging leader who has a passion for teaching and preaching. He serves as a co-pastor at Faithful Central Bible Church with Bishop Kenneth C. Ulmer, and is an adjunct professor at Biola University, Talbot School of Theology. His leadership and biblical exposition has impacted thousands in the Los Angeles area and around the world as he encourages people to build their lives on God's word. John-Paul received his B.A. in Biblical and Theological Studies at Biola University. After completing his bachelor's degree, he received his Masters degree at Talbot Theological Seminary. He has also studied Church Unity and Reconciliation at Oxford University in England, Organization Leadership at the King's University and is now a doctoral candidate at Talbot School of Theology. When John-Paul is not inspiring others outside his home he is enjoying the inspiration God has given him within his home. To date, he and his wife, Karmen have celebrated 12 years of marriage and have been blessed with two beautiful children, John-Paul II and Payton.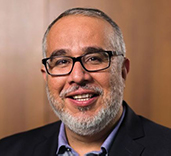 Oscar Merlo
Oscar is the founding Director of the Center for the Study of the Work and Ministry of the Holy Spirit Today at Biola University. The Center is housed in Talbot School of Theology. He has developed EDEAM (School of Evangelists, known today as Alberto Mottesi University) academic programs expanding to 136 international centers throughout Latin America, Africa, Europe and the Middle East. In addition, he is the organizer of the Ablaze Conference and initiative.
Oscar Merlo is passionate about empowering the new generations through the Holy Spirit and for illuminating the world with the gospel of Jesus Christ. He has served in executive leadership positions for profit and nonprofit multinational organizations. As a practitioner, Merlo has traveled extensively to over 35 countries in five continents and has experienced how God's Missio-Dei is at work in diverse places such as: Cuba, Tel Aviv, Bissau, Istanbul, the mountains of the Dry Corridor in Guatemala, local communities in Los Angeles and other places in the global south. He leads global plans in Evangelism & Transformation initiatives and has participated in social justice advocacy, the Latin America Free of Corruption Initiative and coordinated global leadership training programs. Merlo served as a co-founder of the OMEGA generation project; an initiative to mentor Latin-X millennials in the 21st century. He has developed EDEAM (School of Evangelists Alberto Mottesi) academic programs expanding to 136 international centers throughout Latin America, Africa, Europe and the Middle East. Oscar is happily married to Lexa, and they have two daughters. He enjoys traveling and exploring the gastronomy of the world.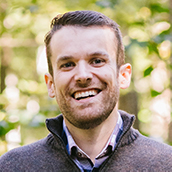 Andrew MacDonald
Andrew MacDonald is an associate director of the Wheaton College Billy Graham Center Research Institute and a doctoral candidate in historical theology at Trinity Evangelical Divinity School.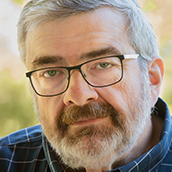 Larry Eskridge
Larry Eskridge, a member of the Jesus People movement in the Chicago suburbs in the 1970s, is the author of God's Forever Family: the Jesus People Movement in America (Oxford, 2013), which was named Christianity Today's 2014 "Book of the Year" as well as the Religion Newswriters' 2014 non-fiction "Book of the Year." A student of evangelicals' relationship to mass media and pop culture, he received his PhD from the University of Stirling (Scotland) and was on the staff of the Institute for the Study of American Evangelicals (ISAE) at Wheaton College for over 26 years. The co-editor (with Mark Noll) of More Money, More Ministry: Evangelicals and Money in Recent North American History (Eerdmans, 2001), he has written articles for Christianity Today, Church History, The Christian Century, Worship Leader, and Youth Worker Journal. He is currently editing a volume by the late Edith Blumhofer on the music of the Billy Graham crusades for Eerdmans Publishing. Retired, he lives with his wife, Joni, in western North Carolina.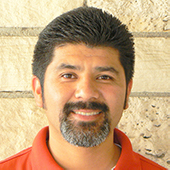 Gerson Hernandez
Gerson Hernandez was raised in Mexico City in a God-fearing home. Since his younger days, he has served in multiple areas of ministry. In 1986, he received the call to the mission field. Alongside his family and with the help of an excellent team of missionaries, a church was founded in Chalco, Mexico. This adventure in faith continued later in California, where he graduated from the School of Ministry at Calvary Chapel of Costa Mesa in 1998 and served as an assistant pastor. In 2001, while at Calvary Chapel of Costa Mesa, he established the first School of Ministry for Spanish speaking students, and planted a church in Santa Ana, California as the home of a Hispanic fellowship known as "La Semilla" which is dedicated to teaching the word of God. As the current senior pastor, Gerson continues to train and mentor individuals seeking to establish churches geared toward Hispanic communities. He and his wife Maribel have three grown children, Nohemi, Judith and Gerson​.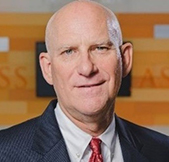 Gary Lindblad
Dr. Gary Lindblad is Dean of the Crowell School of Business at Biola University since 2014.
He earned his masters and doctorate from UCLA in higher education, work and organizational change. In addition, Gary has a M.A. in Christian Education from Talbot School of Theology at Biola University and a B.A. in English and Education from the SUNY, College at Fredonia.
Prior to returning to Biola, Lindblad served for nine years as assistant dean and assistant dean and director of the MBA and M.S. Programs at the Paul Merage School of Business at UC, Irvine. From 2002 to 2005 he was assistant dean and executive director of the MBA Programs at the Rotman School of Management, University of Toronto, in Canada; Lindblad has also served in leadership roles at the Carlson School of Management, University of Minnesota and at UCLA's Anderson Graduate School of Management. Lindblad's doctoral dissertation researched innovations in the use of computing technology in business school graduate education.
In the 1980s, Lindblad performed and recorded with the bands Famous Last Words, Gary Lindblad and the Undergrads, and the Randall Waller Band. You can find his most current music, including A Story Tonight and A New Day at garylindbladmusic.com, on Spotify, and all digital platforms.
From the first time Gary picked up a Silvertone guitar at the age of twelve, he's been telling stories through songs. When he's not busy serving as Dean of the Crowell School of Business you'll find him writing new songs that relate to issues of the day or times long past.
His current interests include following innovations in business education, the faith@work movement, the digitally-enabled music industry, and the influence social media has on all forms of education and the creative class. Lindblad has been married to his wife, Cindi, for 43 years. The couple has two grown children, Matthew and Grace, both professionals in creative fields.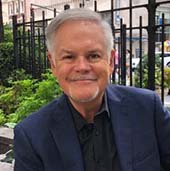 Dan Rupple
Dan Rupple has over 40 years of media experience as a respected producer, writer and speaker. Today, Dan serves as CEO of Mastermedia International, a respected voice of faith and trusted Christian presence within the mainstream global media industry. Mastermedia consults regularly with leading media executives and influencers world-wide.
In his 10 years as a supervisor at CBS Television, Dan oversaw some of the most iconic shows in America television history, including The Price Is Right and The Late Show with David Letterman. Later he served as head of digital programming and development for five Internet TV companies. Dan began his career as a founding member of the pioneering Christian comedy team Isaac Air Freight. As a respected producer, writer and speaker, Dan has been featured on NBC Nightly News, CNN, FOX News, The Washington Post, The New Yorker, The Wall Street Journal, The New York Times, Dallas Morning News, Radio America and more. His lecture series, "Analog Shepherds and Digital Sheep: Connecting Leaders in the Digital Age" offered game-changing concepts on how the leaders can regain their relevancy with the emerging generation.
Dan is co-founder and Honorary Chairman of the national Christian Comedy Association and is a contributing partner of the Windrider Film Forum at the Sundance Film Festival. He is an honored graduate of Biola University, with MFA work in Screenwriting from Regent University and an ordained Foursquare minister.
Today, along with his wife Peggy, Dan co-hosts the web series and podcast, "Life Off Screen." Dan has been married to the love of his life Peggy, for over 42 years, and together they celebrate three married children and seven wonderful grandkids.
Worship Artists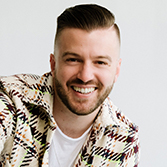 Evan Craft
Evan Craft is Christian pop singer known for his original praise and worship music sung in both English and Spanish. He broke through with his 2012 debut, Yo Soy Segundo, which landed at number ten on the Latin Pop Albums chart. Craft has remained a popular performer across the Latin and Christian genres with albums like 2015's Principio y Fin and 2017's Impulso. He has also collaborated on tracks with GDS Band, Matt Redman, Elevation Worship and others, including Danny Gokey and Redimi2, who joined him on the song "Be Alright" off 2021's Desperado. Born in 1991 in Conejo Valley, California, Craft began playing guitar at the age of 12 and was writing his own songs and performing by the time he was in high school. He self-released several albums and EPs and distributed them at shows. Craft also undertook a serious study of Spanish during his adolescence, developing a proficiency that allowed him to ably assist his father in running a homeless shelter in Los Angeles.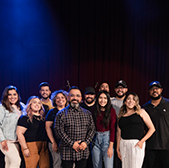 Voz Church
Voz Church worship team is lead by Senior Pastor Robert Rocha Jr. It carries a prophetic sound that emphasizes in restoration, grace and turning the hearts of every generation back to God through the power of the Holy Spirit. Voz Church is located in the Granada Theater in the City of Ontario, CA.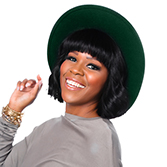 Myesha Chaney
Myesha Chaney, a soul care expert, author, speaker and entrepreneur, has never been a stranger to the balancing act of pursuing her divine purpose. As a Long Beach native, Myesha curates safe spaces and continually empowers people to live honest and meaningful lives. Her mission has always been to help humanity feel more seen, heard and loved. Through her transparent and relatable conversational style of speaking, she captivates listeners and uplifts the spirit as a worship leader. She has earned Master's degrees in both Spiritual Formation and Soul Care, and Christian Leadership & Ministry in Women's Ministry from Biola University. Myesha and her husband, Wayne Chaney have been married for more than 16 years and have three children: Wayne, Reign and Cadence.
Workshop Schedule
Friday, October 8, 2021
---
Workshop #1
Time
Speaker
Session
Location
9–10 a.m.

Wilfred Graves

Expanding the Pentecostal-Charismatic Historical Narrative

During the late 1960s and early 1970s, popular and scholarly authors typically classified the Jesus People Movement (JPM) as a third renewal movement to be placed alongside Protestant and Catholic expressions of charismatic Christianity. Since that time, however, the JPM has largely been excluded from the historiography of Pentecostalism although evangelicals have documented the movement and included it in their narratives of American Christianity. In this workshop, Dr. Graves argues that the Pentecostal-Charismatic grand historical narrative for the twentieth century must be expanded to increase awareness of the JPM among certain segments of the body of Christ and to better understand the movement and its influence.

Mayers Auditorium

Lester Ruth

Only One Way? Developing a Broader Context for the Contributions of Jesus People to the Worship and Music Revolutions of the Late 20th Century

Amazing — even radical — changes swept across the face of Protestant worship in the latter half of the twentieth century. Much of the historical storytelling about these changes have focused on the Jesus People and what they contributed, and rightly so since they offered much. But to focus on the Jesus People as the only way that these changes took place is to ignore the wide variety of people and movements involved in these developments. This workshop offers a revisionist history of these music and worship changes, suggesting the Jesus People were a contributory tributary to the whole and not the main source itself.

Moats Auditorium

Matt Chandler

Overcomers: How the church was built for a moment like this

An overview of the book of Revelation: the people of God do not need to fear tomorrow because tomorrow has already been won. God stands for his children.

Calvary Chapel
---
Workshop #2
Time
Speaker
Session
Location
1:30–2:30 p.m.

Joy Qualls

"The Way" We Talk About Revival: The Rhetoric of the Jesus People and the Movement that Changed a Generation

In this workshop, we will examine the rhetorical strategies of the Jesus People Movement and how they incorporated the language of the moment as a means to capture a generation. We will explore the images, tag lines, and materials of the movement to learn how the cultural moment influenced the language and messaging of those involved.

Moats Auditorium

Birgitta Johnson

Oh Taste and See: Unsung Forerunners of Praise and Worship in Black Gospel Music

Whereas acoustic guitars and rock bands anchored many of the CCM-oriented praise and worship of the Jesus People Movement and beyond, contemporary gospel-oriented praise and worship of the 1980s and 1990s gained popularity via music recorded by Thomas Whitfield and the Whitfield Company, Calvin Bernard Rhone, the West Angeles Church of God in Christ Mass Choir, and the Full Gospel Baptist Fellowship Mass Choir. This workshop will take participants down often unsung memory lanes in contemporary gospel where songwriters intentionally sought to promote worship and praise-centered lyricism in order to impact communal worship and congregational singing in the midst of an already very rich Black sacred musical heritage. Beyond the stylistic distinctiveness that these composers and groups were bringing to contemporary gospel, each also represents how these critical, earlier iterations of praise and worship music were addressing issues of expanding stylistic preferences, shifting theologies, and reviving congregational singing in many African American churches around the country at the end of the 20th century.

Mayers Auditorium

Alan Frow

"What if Chuck Smith and John Wimber had a Baby?" Sub-title: Pastoring a church towards Reformation and Revival

"The two-fold ministries of the Church are found in the two-fold attributes of Jesus, the Lamb of God and the Baptizer of the Spirit.

We need both an awakening to the Gospel (reformation) and an awakening to the Spirit (revival). What we can learn from the Jesus People Movement is that the enemy would love a divorce between these two ministries.

We find that the split between Calvary Chapel Chapel (Church Smith) and The Vineyard (John Wimber) resulted in two movements that emphasized the Gospel on one hand, and the Spirit on the other.

What if we had a re-marriage of these movements with their emphasized doctrines in our day? What if the 'baby' that was produced resulted in both Reformation and Revival?

Francis Schaeffer in 1971 had such a vision. "Often men have acted as though one has to choose between reformation and revival. Some call for reformation, others for revival, and they tend to look at each other with suspicion. But reformation and revival do not stand in contrast to one another; in fact, both words are related to the concept of restoration. Reformation speaks of a restoration to pure doctrine, revival of a restoration in the Christian's life. Reformation speaks of a return to the teachings of Scripture, revival of a life brought into proper relationship to the Holy Spirit. The great moments in church history have come when these two restorations have occurred simultaneously. There cannot be true revival unless there has been reformation, and reformation is incomplete without revival. May we be those who know the reality of both reformation and revival, so that this poor dark world in which we live may have an exhibition of a portion of the church returned to both pure doctrine and a Spirit-filled life."

Finally, I will draw from the story of Southlands and it's quest to be a Gosple-centered, Spirit empowered church."

Andrews Banquet Room

Richard Kim

Developing gospel-centered intimacy and direction

In these changing times, how can we grow in our love for God and hear Him better so that we can properly discern God's great plan for our lives? In this workshop, learn how to experience God powerfully so that we can live the abundant life Christ promised for us.

Calvary Chapel

Marcos Witt

Cómo Superar El Lado Oscuro Del Liderazgo

El Lado Oscuro del Liderazgo. El "Jesus People Movement" nos enseña que muchos líderes tuvieron éxito en sus ministerios. Al analizar las características y rasgos del liderazgo vemos que existen dos tensiones en conflictos. Una da impulso a tener éxito, la otra tiene el potencial de sacar a luz el lado oscuro del liderazgo. En este taller aprenderás a cómo identificar su lado oscuro. A como el líder puede entenderse a sí mismo y así evitar fracasos que pueden ser devastadores para él, su familia y su ministerio.

Kim Dining Room (KDR)
---
Workshop #3
Time
Speaker
Session
Location

2:45–3:45 p.m.

Allen Yeh

Mission Theology of the Jesus People Movement

Every revival movement has a theology behind it, particularly one that causes them to grow and spread. We will examine the twin engines of the Jesus People Movement, namely ministering to youth and the marginalized. It will be argued that this was not just a Revolution but a kind of Reformation.

Moats Auditorium

Gary Lindblad
(with special guest, Dan Rupple)

The Influence of the Jesus Movement as Seen Through the Seven Mountains of Culture Framework

This session facilitated by Dr. Gary Lindblad, will tap the power of story to examine the influence of the SoCal Jesus Movement on youth and church culture, Biola University, and opportunities for ministry as explored through the Seven Mountains of Cultural Influence framework. How did the Jesus Movement impact and change youth culture, the church, and Christian higher education and beyond? What insights can we gain for our own calling and personal impact in today's societal milieu through arts, entertainment, media, education, government, family, religion and business? Bring your own personal stories into this interactive session!

Kim Dining Room (KDR)

Brian Brodersen

It is essential that new believers be established in God's word. Calvary Chapel Chapel, during the Jesus People Revival put a big emphasis on teaching the word which I believe led to lasting fruitfulness. In this workshop we'll consider the place of expository teaching in the Jesus People Revival then and in the future.

Andrews Banquet Room

Rene Molina Jr.

Too many times we enter new generational ministry practice with an either/or mindset. Following this practice creates fragmented churches, namely a divide among the generations. If we learn to work with a "both-and" practice, we can create churches that are more holistic and faithful to our sacred Scriptures.

Sutherland Auditorium

Oscar Garcia Johnson

El Pueblo Latino y las Tendencias Teológicas de Jesus People

En este taller abordaremos las tendencias teológicas del movimiento Jesus People en relación a la espiritualidad del pueblo evangélico latino. ¿Cuál es el contexto teológico de ambas espiritualidades y qué tipo de correspondencia existe todavía? ¿De qué manera la espiritualidad evangélica latina es influenciada y a la vez va más allá de la espiritualidad de Jesús People?

Calvary Chapel
---
Workshop #4
Time
Speaker
Session
Location

4–5 p.m.

Larry Eskridge

...'to take out of them a people for his name?': Church Gatekeepers' Reaction to the Jesus Revolution

The rise of "hippie Christians" and the emergence of the "Jesus Movement" in the late 1960s evoked a variety of reactions from fundamentalist, evangelical, and Pentecostal church leaders. This session will examine the spectrum of support and opposition within the Church "Establishment" to the Jesus People, paying particular attention to the responses of David Wilkerson and Billy Graham.

Andrews Banquet Room

David Horner (with special guest, John Fischer)


How We Worship Since the Jesus People Movement: Observations from a Worship Leader and Theologian Who Was There

I came to Christ in the Jesus People Movement, largely through the influence of the music. I had close connections with some of the early musicians, and I became involved as a musician and worship leader early on. I continued my worship involvement through the subsequent decades, in addition to my other ministry and academic pursuits, eventually becoming a worship pastor and teaching and writing in the area of worship theology. In this seminar I'll share some personal experiences of the Jesus People Movement and its music, reflect on the changing face of musical worship since then, and suggest some ways we might learn from considering what God did then, has done since, and is doing today.

Mayers Auditorium

Steve Chang

The Awakening of Asian-American Ministry

For many, ministry in the Asian-immigrant or the Asian-American church has often been seen as JV as compared to the multi-ethnic or majority-white Varsity church. Only recently, Asian-American leaders are awakening to the fact that they are called to embrace and steward their identity and their context.

Moats Auditorium

JP Foster

How the Holy Spirit empowers your calling

Throughout Scripture we see that the Holy Spirit proves central to the fulfillment of God's purposes from generation to generation. Therefore, the purpose of this workshop will explore how the Holy Spirit uniquely empowers a new generation's calling and ministry for such a time as this.

Sutherland Auditorium

Octavio Esquedo

Somos el pueblo de Dios, unidos en Jesucristo. El Espíritu Santo nos invita a colaborar juntos en su obra por medio de los frutos de la liberación (salvación), la celebración (adoración) y el sustento (crecimiento y edificación) frente a un mundo que está desesperado por una verdadera transformación y vida espiritual.

Calvary Chapel
Saturday, October 9, 2021
---
Workshop #5
Time
Speaker
Session
Location

9:30–10:30 a.m.

Rachel Collins

Equipping and Engaging the Next Generation to Sense the Spirit

We'll take a look at practical tools, best practices and ways to train the younger generations to sense the work and movement of the spirit in their lives, discern what He is saying, and to be a part of His mission for the world and their lives.

Sutherland Auditorium

Leon Harris

The Original NWA: Negroes with Anointing – The Importance of Gospel Music for Black Church spiritual identity in the 70's.

The protests of the Civil Rights movement have produced a plethora of books, documentaries, movies, monographs, studies, etc., and most have investigated the sociological and theological influence of the Black church in the movement. Unfortunately, many of the studies have failed to include the role that Gospel music performed in creating and maintaining a sense of a black identity that crossed denominational lines. In this session, I will offer a brief alternative narrative that places Gospel music on the same level as the important protest music of many black artist in forming a community identity. Where artist such as Sam Cooke, Nina Simone, James Brown, Aretha Franklin and others held the Black community together, it was artists such as James Cleveland, The Hawkins Family, The Five Blind Boys Alabama, Andre Crouch, Shirley Caesar and others who participated in another form of community development, but one that was based on the Gospel of Jesus Christ and infused with the power of the Holy Ghost.

Moats Auditorium

Gerardo Marti

From Jesus People to Calvary Chapel to Hillsong Church: The Sociology of My Body / God's Power through Contemporary Christian Music

Worship using Contemporary Christian Music has become a powerful, worldwide congregational presence. As part of an ongoing elaboration of global evangelicalism— much of which has merged with a softer form of Pentecostal/Charismatic Christianity—religious movements from Jesus People to Calvary Chapel Chapel to Hillsong embrace both revivalism and a therapeutic emphasis on emotional well-being rooted in the promise of immediacy through Spirit-filling empowerment. Although stylish and conversational, the ambition of this style of music encompasses a set of theological convictions, an approach to pastoral leadership, and a commitment to a networked ecclesiology. Most importantly, this impressive ecclesial force is a global phenomenon that accommodates to significant social changes and builds on a set of historical developments that purposefully engages self-empowerment in a globally cosmopolitan, technologically savvy, and sociologically resonant form. This workshop will briefly review these developments and what it says about where Christianity is headed in the near future.

Mayers Auditorium

Oden Fong

Worship And Evangelism in Pastoral Ministry and new church planting

The use of the Jesus People Music as a tool for Evangelism and new church planting.

Kim Dining Room (KDR)

Gerson Hernandez

Habiendo comenzado por el Espíritu

"El "Jesus people movement" permitió que la iglesia experimentará el método de Dios: El Espíritu Santo + la fe = el fruto. Consideraremos la relación entre estos tres elementos para continuar en el Espíritu y evitar el peligro de buscar perfeccionar la obra de Dios con esfuerzos humanos."

Calvary Chapel
---
Workshop #6
Time
Speaker
Session
Location

10:40–11:40 a.m.

Nate Bell

Christian Filmmaking and Apocalyptic Media, 1964–1983

The Christian film industry took bold artistic and commercial leaps in the 1960s and 1970s. Spurred by the counterculture, arthouse cinema, and end times prophecy, filmmakers of faith worked in diverse genres to widen their evangelistic reach. Although they were rarely screened theatrically, several of these films were among the most watched and discussed of their era. A Thief in the Night alone was reportedly responsible for bringing over a million people to the altar and kickstarting the apocalyptic trend that still persists today. This presentation will examine some of the most prominent films and filmmakers of this period and examine their legacy and continuing influence.

Moats Auditorium

Glenn Packiam

Spiritual Renewal in a Rapidly Changing World

Changes that were already in motion have been accelerated in the past year and half. With the shift comes a surge of changes in how culture relates to religion, faith, and spirituality. Yet in the midst of a confusing aftermath, the church is called to tell the whole story of God, to embrace the presence of God, and to make room for the power of God.

Sutherland Auditorium

Wayne Chaney

While the 21st Century Church has endured countless challenges in advancing its mission, leading through the unprecedented events of the past year, in particular, has proven to be disorienting for many ministers. However, it's possible and promising that the source of frustration to Christian leaders could actually be a divine invitation to reframe the field altogether.

Mayers Auditorium

Oscar Merlo

Jesus People implicaciones: llamado y evangelismo.

Durante la década de 1960, el Espíritu Santo provocó un despertar espiritual en todo el sur de California. Este movimiento, "es uno de los fenómenos religiosos estadounidenses más importantes del período de posguerra" (Eskridge 2013). Miles de vidas fueron transformadas por el poder del Espíritu Santo. ¿Puede el Espíritu Santo volver a hacerlo? ¿Qué implicaciones tiene? "Si" el Señor puede encender un despertar espiritual en nuestra universidad, iglesias y vidas.

Calvary Chapel
Salt & Light Documentary
---
Date: Friday, October 8
Time: 1:30–2:45 p.m.
Location: Sutherland Auditorium
On August 3, 1968, a new genre of music was born at The Salt Company Coffee House in Hollywood, California. Bob Marlowe realized the best way to reach "today's generation" was through music and selfless service. Over 60 young believers reached hippies, drug addicts and lost souls. They took to the beaches, parks and the streets of L.A. The Salt Company became one of the pillars of the West Coast JPM. Larry Norman, Randy Stonehill and Dennis Agajanian all played and shared "The Message." We've tracked these humble innovators as they share their stories for the first time about a tumultuous era not so different from today.
Cancellation Policy
Attendees may cancel their registration and receive a full refund minus a $12 administrative fee if the request is received prior to midnight PST on September 17, 2021. Refunds will be returned via the original method of payment. Please contact tickets@biola.edu or (562) 906-4510 with your registration cancellation request.
If you cancel your registration by midnight PST on September 24, 2021, Ablaze will refund 75% of the fee.
If you cancel your registration by midnight PST on October 1, 2021, Ablaze will refund 50% of the fee.
Cancellations made after October 4, 2021, are non-refundable.
Exceptions to the Cancellation Policy
Requests for refunds received after October 4, 2021, will be reviewed per the following criteria and may be approved for up to a 100% refund. Biola reserves the right to deny refunds that are not received by October 4, 2021.
Substitution Policy
Attendee registration is 100% transferable. If the event registrant is no longer able to attend the conference, the substitution of a business colleague/co-worker will be accepted if submitted by October 4, 2021. The original registrant must contact tickets@biola.edu or (562) 906-4510 to transfer the registration. A $12 administrative fee is requested.
No Show Policy
No show for the conference will result in forfeiture of the entire registration fee.

The health and safety of all our guests and those participating are paramount during this public health crisis. We are following all local, county and state COVID-19 health protocols. In addition, we are enacting the following mitigations tactics as a University to further ensure the safety of our guests and community.
Larger gatherings such as the plenary sessions and the Jesus People Concert will be held outdoors on Metzger Lawn.
Guests will be asked to wear masks at both indoor and outdoor venues during all plenaries, workshops and during the concert regardless of vaccination status.
Seating will be spaced out to reduce capacity and contact with others.
Indoor venue capacities have been reduced to provide opportunities for guests to physically distance themselves.
Vaccination is not required to attend.
A COVID-19 test is not required to attend.
Please visit the LA Public Health Website for current health protocols for LA County.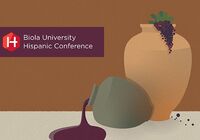 Odres nuevos, vino nuevo: renovando la iglesia, la mente y la esperanza en medio de un mundo dividido y quebrantado.
Saturday, September 30, 2023
9 a.m.–5 p.m. Pacific