Cost and Admission
This event is free to attend.
What is Missions Conference?
Biola's annual Missions Conference is currently the largest student-led Missions Conference in the world. This year, Biola will host its 90th Missions Conference. Every year since the foundation of this mobilizing movement, Biola's Missions Conference has sought to educate, equip and inspire students to embrace their role in the completion of the Great Commission.
We transmit this vision to the student body during the three-day conference. Classes are cancelled, which allows the entire student body to concentrate more fully on receiving or remembering their role in the completion of the Great Commission. We attempt to accomplish this vision through the utilization of speakers, bands, worship, cultural events, global awareness and other activities to bring the nations to Biola's campus and ignite students' hearts for the glory of God.
---
2019 Conference Theme:
Ambassador
Citizen of the Kingdom
Theme Verse:
2 Corinthians 5:14-21
"For Christ's love compels us, because we are convinced that one died for all, and therefore all died. And he died for all, that those who live should no longer live for themselves but for him who died for them and was raised again. So from now on we regard no one from a worldly point of view. Though we once regarded Christ in this way, we do so no longer. Therefore, if anyone is in Christ, the new creation has come: The old has gone, the new is here! All this is from God, who reconciled us to himself through Christ and gave us the ministry of reconciliation: that God was reconciling the world to himself in Christ, not counting people's sins against them. And he has committed to us the message of reconciliation. We are therefore Christ's ambassadors, as though God were making his appeal through us. We implore you on Christ's behalf: Be reconciled to God. God made him who had no sin to be sin for us, so that in him we might become the righteousness of God."

We are temporary residents in a foreign land. This land is physically broken, ridden with grief, famine, and disease. God entered this broken world, yet the people have continually rejected Him. These people are spiritually lost because they do not know the God that created them. While we as believers live in this land, our citizenship lies within a far greater Kingdom. We belong to a higher authority, who has placed us in this lost world for a reason. We are therefore Christ's ambassadors. We are the hope of this world. We are God's Plan A for the salvation of every lost person. We live to carry out our King's business, which is to reconcile the entire world to himself. To this end, we labor until every tribe and every tongue confesses that Jesus Christ is Lord.
We belong to the kingdom of God, yet we are living as exiles in this strange and foreign land. We are torn between these two worlds. Even though we are citizens of heaven, we easily forget our heavenly purpose because we desire to find a sense of belonging in this world that we dwell in. Since we will never find belonging in this foreign world, our primary objective is to impact this world that God has placed us in. Throughout the history of the church, the people who have made the biggest impact in this world as ambassadors are precisely those who thought the most of the world to come. Since Christians have ceased to think of the world to come, we have become ineffective in this present world.
Being an ambassador of Christ begins with recognizing our identity as citizens of the kingdom of God. Too easily, we can be deceived into thinking our identity is in our greatest failures or our strongest addictions, and yet the reality is that God views us as citizens of heaven, a royal priesthood, and a holy nation that is blameless and beautiful before Him. God has chosen us and appointed us to be His representatives to this world because he believes in His church. Missions and evangelism does not start with commands. Rather, it starts with grace and receiving who God claims you to be. Our citizenship in heaven is assured, so our mission as ambassadors is not hindered fear.
With our Biola education, we are some of the most outwardly qualified people in the history of the church to share the Gospel, yet we are too often crippled by fear. We will not share the Gospel with our friends or with the nations because we feel unequipped. As Christ's ambassadors, our qualification to be proclaimers of the Gospel goes beyond any education or ability, but it is rooted in God empowering us through His Spirit to help accomplish His kingdom's work. Despite intense persecution, over half of the world professed faith in Jesus in only 300 years after Christ's resurrection. This movement was not rooted in any external qualifications, but it was rooted in a church filled with the same Spirit that raised Jesus from the dead. In politics, an ambassador goes into another country with the full authority, backing, and power of the country they are representing. As ambassadors of Christ, we are equipped with the power and authority of heaven. Our boldness as believers comes from our faith in the power of the Kingdom we represent.
As ambassadors we are called to proclaim the Gospel. A U.S. ambassador does not enter another country to just be a "Good American," so that country would then like the United States. An ambassador enters into another land to accomplish their leader's agenda. Our Heavenly Father's agenda is that every nation would be reconciled to God. The church has created this crutch to preach the gospel at all times and only use words when necessary. Without gospel proclamation, the church loses its substance. Our primary objective is to reconcile the world to God. Living a "good" life is going to do nothing unless we leverage our transformed lives to proclaim the Gospel. How can the world receive the Gospel without hearing the Gospel? And who is going to share the Gospel if Christ's ambassadors remain silent?
We are citizens of a heavenly kingdom living in this temporary world for a short time. The enemy cannot take you or me to his kingdom, but he can convince each of us to not live for the kingdom of God. This world is lost, and we are God's chosen instruments to reach this world. Our identity informs our mission.
We are AMBASSADORS: Citizens of the Kingdom.

Supporting Passages:
1 Peter 2:4-10
Ephesians 6:10-12
Romans 10:14-15
Acts 4:1-31
Please note: Bolded sessions are for credit.
Monday (March 18)
| | | |
| --- | --- | --- |
| Time | Event | Location |
| 9 a.m.–7 p.m. | Biola Day of Prayer | Around Campus |
| 9–10 p.m. | Local Church and Discipleship Event | Caf Banquet Room |
Tuesday (March 19)
| | | |
| --- | --- | --- |
| Time | Event | Location |
| 7–9 p.m. | Welcome Tea and Coffee | Caf Banquet Room |
Wednesday (March 20)
| | | |
| --- | --- | --- |
| Time | Event | Location |
| 8 a.m. until end of conference | Prayer Room | Student Union Building |
| 8 a.m. until end of conference | Marketplace | Fountain |
| 9–9:30 a.m. | Missionary Fair | Lot F |
| 9:30–11 a.m. | Session 1 — Albert Tate | Gym and Overflow |
| 11 a.m.–2 p.m. | Missionary Fair | Lot F |
| 11:30 a.m.–1:30 p.m. | Global Lunch | Metzger Lawn |
| 11:30 a.m.–1:30 p.m. | Missionary Connection: Break a World Record | Metzger Lawn |
| 11:30 a.m.–1:30 p.m. | Art on a Mission | Metzger Lawn |
| 2–3:30 p.m. | Session 2 — Margaret Yu | Gym and Overflow |
| 3:30–7:30 p.m. | Missionary Fair | Lot F |
| 4–5 p.m. | Seminar A | Gym and Overflow |
| | OR | |
| 4–5:10 p.m. | Global Awareness Slot A | Sutherland |
| 7–8:30 p.m. | Session 3 — Ben Stuart | Gym and Overflow |
| 8:30–9 p.m. | Extended Prayer & Worship | Gym |
| 9–10 p.m | Global Awareness Rooms (no credit) | Sutherland |
| 9:30-11 p.m. | Basecamp | McNally Lawn |
Thursday (March 21)
| | | |
| --- | --- | --- |
| Time | Event | Location |
| 9–9:30 a.m. | Missionary Fair | Lot F |
| 9:30–11 a.m. | Session 4 — Christian Mungai | Gym and Overflow |
| 11:30 a.m.–12:30 p.m. | Seminar B | Gym and Overflow |
| | OR | |
| 11:30 a.m.–12:40 p.m. | Global Awareness Slot B | Sutherland |
| 12:30–2 p.m. | Missionary Fair | Lot F |
| 12:40–1:30 p.m. | Global Awareness Rooms (no credit) | Sutherland |
| 2–3:30 p.m. | Session 5 — Ben Stuart | Gym and Overflow |
| 4–5 p.m. | Seminar C | Gym and Overflow |
| | OR | |
| 4–5:10 p.m. | Global Awareness Slot C | Sutherland |
| 5–6:30 p.m. | Fireside Floats | Fireplace Pavilion |
| 7–9 p.m. | Session 6 — Glenn Campbell (2 credits) | Gym |
| 9–10 p.m. | Extended Worship | Gym |
| 10–11 p.m. | Global Awareness Rooms (no credit) | Sutherland |
Friday (March 22)
| | | |
| --- | --- | --- |
| Time | Event | Location |
| 9:30–11:30 a.m. | Session 7 — Albert Tate (2 credits) | Gym |
| 6–8 p.m. | Into the Buddhist Mind (no credit) | Andrews Banquet Hall |
Please note: bold = for credit
Main Sessions (6): 1 credit
Seminars (3): 1 credit
Global Awareness: 1 credit
Friday Session: 2 credits
Total Credits Required: 5 credits
Conference volunteers: 2 hours of work = 1 credit
Maximum volunteer credits allowed: 2
Wednesday
Seminar A — 4–5 p.m.

| Event | Location |
| --- | --- |
| Matt Williams — Ambassadors of Compassion: Here and There | Mayers |
| Phil Steiner and DJ Schuetze — Ambassadors: Short-Term Missions, Long-Term Ambassadors | Crowell |
| Jong Yoon — "When did you first learn to un-love yourself?" Diving into what it means to be an ambassador in our generation's mental health epidemic. | Calvary |
| Timothy Tennent — Ambassadors of the Risen Christ: Do You Hear the Call? | Chase |
Thursday
Seminar B — 11:30 a.m.–12:30 p.m.
| Event | Location |
| --- | --- |
| Timothy Tennent — Sent into the World as His Ambassadors | Chase |
| Phil Goertzen — Ambassadors Can Go Anywhere: Teaching and Learning in North Korea | Crowell |
| Edward Densham — Samaritan's Purse | Mayers |
| Dave Percy — An Ambassador Fighting Against the Chains of Religion | Calvary |
Seminar C — 4–5 p.m.
| Event | Location |
| --- | --- |
| Michelle and Frank La — Ambassadors in Your Industry: Representing Christ in Hollywood, Coffee, and Marriage | Mayers |
| Christine Suh — Becoming Christ's Ambassadors: The Neighborly Way of Jesus | Crowell |
KEYNOTE SPEAKERS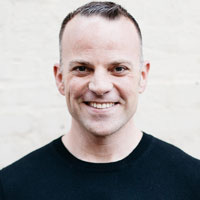 Ben Stuart
Ben Stuart is the Pastor of Passion City Church, Washington D.C. Prior to joining Passion City Church, Ben served for 11 years as the Executive Director of Breakaway Ministries, a weekly Bible study attended by thousands of college students on the campus of Texas A&M. Ben earned a masters degree in Historical Theology from Dallas Theological Seminary and he is the author of Single. Dating. Engaged. Married.
---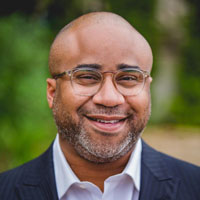 Albert Tate
Albert Tate is the founder and lead pastor of Fellowship Monrovia. Hearing the call from God, Albert and his wife LaRosa planted Fellowship Monrovia, a gospel-centered, multi-ethnic and intergenerational church, in January 2012. Albert is a gifted and dynamic communicator who is passionate about sharing the Gospel of Jesus Christ with the local and global church. Albert presents the Gospel to people across the country in academic, retreat and conference settings combining humor and storytelling of God's amazing grace and love. His unique and passionate style from the pulpit combines inspiration and challenge, laughter and tears as people are engaged at their core. His hope for Fellowship Monrovia is to cultivate a community of disciples that is unleashed to live out the Gospel by Growing in a life of worship, Gathering in community and Giving their lives away on mission. Albert is married to the love of his life LaRosa Tate who he calls God's gift of amazing grace in his life – together they have three beautiful children Zoe, Bethany and Isaac. He was recently published in Letters to a Birmingham Jail: A Response to the Words and Dreams of Dr. Martin Luther King Jr.
---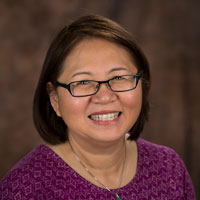 Margaret Yu
Margaret Yu is the National Director of Epic Movement, the Asian American ministry of Cru and the Executive Director of Ethnic Focused Communities of Cru. Margaret has served with Cru's Campus Ministry for over 30 years. Her campus experiences span the globe from Milwaukee to Berkeley, to East Asia to Uzbekistan or to Los Angeles where she currently resides. Margaret loves college students. Her passion is to see God form many more culturally competent leaders for the kingdom of God. Margaret's interests include mentorship or leadership development, talking shop about the NBA, and being at the beach.
---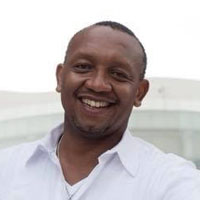 Christian Mungai
Christian Mungai is a native Kenyan, who is answering God's call to be a missionary to the United States. Christian serves as the Global Engagement Pastor at Mariners Church in Irvine, California, where he is passionate about deploying the Church into what God is doing around the world. Christian was previously a member of the urban Gospel and humanitarian singing group, Milele. The group, originally started as a celebration of God through music, eventually became a vehicle through which to carry out Kingdom work. Christian has served in the United States for more than a decade now.
---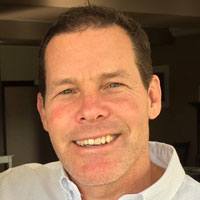 Glenn Campbell
Glenn has been the Lead Pastor of Godfirst City for the past 5 years. City is a diverse and multicultural church in Johannesburg, South Africa with over a thousand members. Before moving to Johannesburg, Glenn helped to build a marketplace ministry with men in Birmingham, Alabama. The Center For Executive Leadership ministered to 600+ men, who were involved in weekly small groups, large monthly gatherings, and quarterly short-term mission trips. He helped men realize their personal kingdom burdens locally & globally through several overseas medical & veterinary mission trips to Africa & South America. Glenn's 25+ years youth ministry experience includes: establishing STS, a student ministry that grew from a small group of 10 to over 800 students in Atlanta, Georgia. He also created a replicable youth ministry training model for youth pastors in Durban, South Africa which begin at a local high school with 300 students involved in weekly worship & small groups and then onto 9 other schools around the city. He was a conference speaker and facilitator for Youth Frontiers and spoke to over 70,000 students in one year. Glenn has also been a speaker at numerous Young Life camps and large multi-church conferences.
---
BREAKOUT SPEAKERS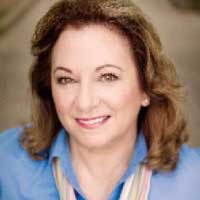 Michele Rickett
---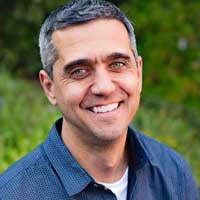 Phil Steiner
---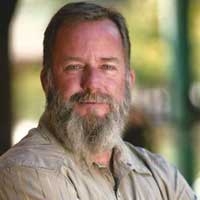 DJ Schuetze
---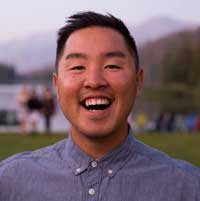 Jong Yoon
---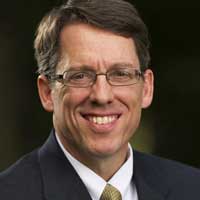 Timothy Tennent
---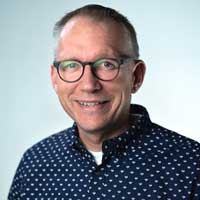 Phil Goertzen
---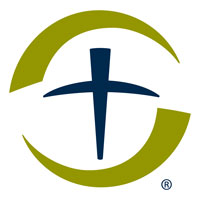 Edward Densham
---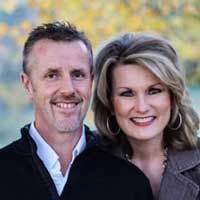 Dave Percy from Ethnos 360
---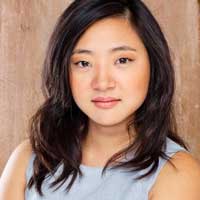 Michelle La
---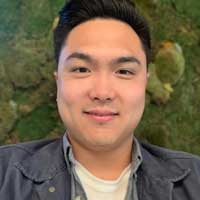 Frank La
---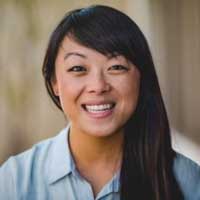 Christine Suh
Missions Conference is attended by over 85 missions organizations from around the world. Missionaries that attend receive a table to display the different aspects of their organizations to students. In addition to this, there are variety of different engaging events to connect organizations with students. Missionaries can either stay in hotels in the area or with Biola students in the dorms. If you would like to partner with Missions Conference, email mc.marketing.hospitality@biola.edu. We look forward to partnering with you!
What is Global Awareness?
Global Awareness is a breakout session that informs and inspires students on what is going on around the world.
Theme: Imago Dei
Since the beginning, we were created to be the image of God. The creator formed the world with his hands, and specifically designed humanity to reflect him. However because of sin in this world, we have fallen away from God. Sin has become evident and real in this world which has led to injustices both locally and globally. Because of sin, there are many who suffer and don't know have the reassurance of salvation and faith in the Savior. Within Global Awareness, it is our desire to remind the student body that despite the hurt and injustices in the world, we were all specially made in the image of God to reflect his character and share the gospel with all.
---
Key Verses
"So God created man in his own image, in the image of God he created him; male and female he created them."
—Genesis 1:27
"and have put on the new self, which is being renewed in knowledge in the image of its Creator. Here there is no Gentile or Jew, circumcised or uncircumcised, barbarian, Scythian, slave or free, but Christ is all, and is in all."
—Colossians 3:10
"Just as we have borne the image of the man of dust, we shall also bear the image of the man of heaven."
—1 John 3:17-18
"Therefore be imitators of God, as beloved children. And walk in love, as Christ loved us and gave himself up for us, a fragrant offering and sacrifice to God."
—Ephesians 5:1–2
Locations
How do I find my way around campus?

Visit our campus map to find locations for every Missions Conference event.
Credit
What if I come in late or leave early from a session or seminar?
In order to receive a credit, you must be present at the session or seminar for the entire duration. If you come in late, you may not get scanned and also if you leave early, you will be scanned out so that you will not be able to receive the credit.
What if my credit didn't show up online?
Don't worry. Because there are so many credits being entered, sometimes it takes a while for them to be recorded. However, if your credit is not showing up after a couple days, you will want to email chapel.accountability@biola.edu.
SMU Involvement
How can I get involved with the Student Missionary Union?
The Student Missionary Union is passionate about motivating and mobilizing students to align their lives towards the completion of the Great Commission. Within SMU, there are several departments: Missions Conference, Local Missions, Short Term Missions, Finance, Office Staff and Marketing and Communication. For more information about each of these departments, check out the SMU page. However, the best way to get information would be to walk into the SMU office located in the SUB.
MC Involvement
How can I apply to be a MC Coordinator?
The MC Coordinator positions are hired during September of each year and there are a total of 12 coordinators with two in each of the six departments. There is an application and interview process that start in August/September each fall semester. To find more information about the MC departments, check out the biolamissionsconference.com website.
How can I join MC staff?
Each of the six departments within the MC department have a staff that meet weekly both in the Fall and Spring leading up to conference. The staff ranges from 75 to 100 Biola students in totality. There is an application process to be an MC staff member and this is usually released in early October after a MC staff info night.
Other Questions
Will wheelchairs be accommodated?
Yes. Biola's Campus is wheelchair accommodating and we can make further arrangements for the sessions.
Do you provide sign language interpretation or accommodations for students with disabilities?
Yes. We will have ESL interpreters at the main sessions. Email mc.sessions@biola.edu for more information.
You can also contact the Learning Center (learning.center@biola.edu) if you require any accommodations during Missions Conference, or have concerns related to any physical, psychological, medical or learning diagnosis.
My question isn't listed above. How can I get an answer?