For information on Biola University's coronavirus (COVID-19) response and updates, visit
biola.edu/coronavirus
.
Cost and Admission
This event is free to attend.
Overview
What is Missions Conference?
Biola's annual Missions Conference is currently the largest student-led Missions Conference in the world. This year, Biola will host its 91st Missions Conference. Every year since the foundation of this mobilizing movement, Biola's Missions Conference has sought to educate, equip and inspire students to embrace their role in the completion of the Great Commission.
We transmit this vision to the student body during the three-day conference. Classes are canceled, which allows the entire student body to concentrate more fully on receiving or remembering their role in the completion of the Great Commission. We attempt to accomplish this vision through the utilization of speakers, bands, worship, cultural events, global awareness and other activities to bring the nations to Biola's campus and ignite students' hearts for the glory of God.
Questions?
Contact Missions Conference at:
mc.director@biola.edu
2020 Conference Theme: UNITED
One Spirit. One Body. One Purpose.
Theme Verse: Ephesians 4:1-16
As a prisoner for the Lord, then, I urge you to live a life worthy of the calling you have received. Be completely humble and gentle; be patient, bearing with one another in love. Make every effort to keep the unity of the Spirit through the bond of peace. There is one body and one Spirit, just as you were called to one hope when you were called; one Lord, one faith, one baptism; one God and Father of all, who is over all and through all and in all.
But to each one of us grace has been given as Christ apportioned it. This is why it says: "When he ascended on high, he took many captives and gave gifts to his people." (What does "he ascended" mean except that he also descended to the lower, earthly regions? He who descended is the very one who ascended higher than all the heavens, in order to fill the whole universe.) So Christ himself gave the apostles, the prophets, the evangelists, the pastors and teachers, to equip his people for works of service, so that the body of Christ may be built up until we all reach unity in the faith and in the knowledge of the Son of God and become mature, attaining to the whole measure of the fullness of Christ.
Then we will no longer be infants, tossed back and forth by the waves, and blown here and there by every wind of teaching and by the cunning and craftiness of people in their deceitful scheming. Instead, speaking the truth in love, we will grow to become in every respect the mature body of him who is the head, that is, Christ. From him the whole body, joined and held together by every supporting ligament, grows and builds itself up in love, as each part does its work.
Ephesians 4:1-16
We are a part of something so much greater than ourselves. Than the forests, than the ocean, than the galaxies. We are a part of the most important story ever told. We are uniquely designed and crafted, yet made in likeness. We are part of creation, power, and redemption. We are invited into the greatest movement of all time. This is God's plan. His call. His story. His mission. His gospel. His revolution.
Therefore, it is urgent we consider our calling as individuals and as members of a greater body. God is redeeming the world to himself through us and our gifts. We have each been given a unique set of gifts and passions for the purpose of growing and building the body of Christ. He uses our work and our relationships to transform every member of the church to be more like Christ. This is true in all relationships and vocations. We are to be humble, gentle, patient and loving to everyone we meet. Every job should be done for the glory of God and used to shine His light in the world. There is beauty in knowing that no person or calling is more significant than another because we are all working for one God with the same Spirit for the same purpose. Our callings are used together to build up the body of Christ in one faith.
We are UNITED with the Holy Spirit and with each other in His mission. It is inspiring to see the ways that he is working in the lives of people around the world. We are all invited into this work while here at Biola and the rest of our lives. God's grace is so abundant that even in our brokenness He chooses to invite us and complete His mission in and through us. We are growing in strength and maturity, sharpening one another as we work with the Spirit and each other.
With this in mind, we need to live out our calling now. The body of Christ is continually being built as we do our work. God's work does not stop. The work of the Spirit is spurring newness and revival every day. We are called to the race set before us to glorify God through our work and through the ways we love one another. This is who we are- image bearers, unique and similar. Called by name. Chosen and dearly loved. Sharing a common thread.
UNITED. In spirit for His glory. In community for His purpose.
Please note: Bolded sessions are for credit.
Wednesday (March 11)
| | | |
| --- | --- | --- |
| Time | Event | Location |
| 9 a.m.–7 p.m. | Biola Day of Prayer | Around Campus |
Sunday (March 15)
| | | |
| --- | --- | --- |
| Time | Event | Location |
| 10-11:15 p.m. | Parade of Nations Rehearsal | Gym |
Tuesday (March 17)
| | | |
| --- | --- | --- |
| Time | Event | Location |
| 7–8:30 p.m. | Welcome Tea and Coffee | Caf Banquet Room |
Wednesday (March 18)
| | | |
| --- | --- | --- |
| Time | Event | Location |
| 8 a.m. until end of conference | Prayer Room | Student Union Building |
| 8 a.m. until end of conference | Marketplace | Fountain |
| 9–9:30 a.m. | Missionary Fair | Lot F |
| 9:30–11 a.m. | Session 1 — Eugene Cho | Gym and Overflow |
| 11 a.m.–2 p.m. | Missionary Fair | Lot F |
| 11:30 a.m.–1:30 p.m. | Global Lunch | Metzger Lawn |
| 11:30 a.m.–1:30 p.m. | Mini Olympics Event | Metzger Lawn |
| 11:30 a.m.–1:30 p.m. | Painting with Purpose | Sycamore Lawn |
| 2–3:30 p.m. | Session 2 — Stephen Mbogo | Gym and Overflow |
| 3:30–7:30 p.m. | Missionary Fair | Lot F |
| 4–5 p.m. | Seminar A | Gym and Overflow |
| 4–5:10 p.m. | Global Awareness Slot A | Sutherland |
| 7–8:30 p.m. | Session 3 — LaRosa Tate | Gym and Overflow |
| 8:30–9 p.m. | Extended Prayer & Worship | Gym |
| 9–10 p.m | Global Awareness Rooms (no credit) | Sutherland |
| 9:30-11 p.m. | Basecamp | Fireplace Pavilion |
Thursday (March 19)
| | | |
| --- | --- | --- |
| Time | Event | Location |
| 9–9:30 a.m. | Missionary Fair | Lot F |
| 9:30–11 a.m. | Session 4 — Eugene Cho | Gym and Overflow |
| 11:30 a.m.–12:30 p.m. | Seminar B | Gym and Overflow |
| 11:30 a.m.–12:40 p.m. | Global Awareness Slot B | Sutherland |
| 12:30–2 p.m. | Missionary Fair | Lot F |
| 12:40–1:30 p.m. | Global Awareness Rooms (no credit) | Sutherland |
| 2–3:30 p.m. | Session 5 — Stephen Mbogo | Gym and Overflow |
| 4–5 p.m. | Seminar C | Gym and Overflow |
| 4–5:10 p.m. | Global Awareness Slot C | Sutherland |
| 5–6:30 p.m. | Fireside Sundaes | Fireplace Pavilion |
| 7–9 p.m. | Session 6 — Todd Ahrend (2 credits) | Gym |
| 9–10 p.m. | Extended Worship | Gym |
| 10–11 p.m. | Global Awareness Rooms (no credit) | Sutherland |
Friday (March 20)
| | | |
| --- | --- | --- |
| Time | Event | Location |
| 9:30–11:30 a.m. | Session 7 — Rich Baker (2 credits) | Gym |
Please note: bold = for credit
Main Sessions (6): 1 credit
Seminars (3): 1 credit
Global Awareness: 1 credit
Friday Session: 2 credits
Total Credits Required: 5 credits
Conference volunteers: 2 hours of work = 1 credit
Maximum volunteer credits allowed: 2
Wednesday
Seminar A: 4–5 p.m.

| Event | Location |
| --- | --- |
| John Hwang — Description TBA | Mayers |
| Samaritans Purse — Description TBA | Crowell |
| Local Church and Discipleship Panel | Calvary |
| Andrew Brunson — Description TBA | Chase |


Thursday
Seminar B: 11:30 a.m.–12:30p.m.

| Event | Location |
| --- | --- |
| David Schroeder — Cadence | Mayers |
| Hannah Bryant — Leadership Missions International | Crowell |
| Local Church and Discipleship Panel | Calvary |
| Johnny Ardavanis — Description TBA | Chase |
Seminar C: 4–5 p.m.
| Event | Location |
| --- | --- |
| Maggie Conrad and Kelly Pick – Medical Ambassadors International | Crowell |
| Matt Kyser — Description TBA | Calvary |
| Jessica Hartanov — Description TBA | Gym |
KEYNOTE SPEAKERS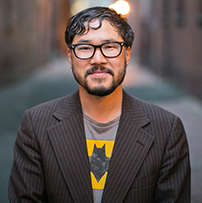 Eugene Cho
Reverend Eugene Cho's many passions involve leadership, justice, the whole Gospel and the pursuit of God's Kingdom here on this earth. He travels throughout the world to encourage churches, non-profits, pastors, leaders, missionaries and justice workers – whether this happens in churches, arenas, conferences, universities or as a guest in underground churches, villages or refugee camps. Eugene Cho is the founder and former Senior Pastor of Quest Church – an urban, multi-cultural and multi-generational church in Seattle, Washington. After 18 years, Eugene stepped aside at Quest in 2018. He is also the founder and Executive Director of the Q Café, an innovative non-profit community café and music venue which closed due to relocation in 2015. He is also the founder and visionary of One Day's Wages (ODW) – a grassroots movement of people, stories and actions to alleviate extreme global poverty. Eugene and Minhee have been married for 23 years and have three children. Together, they live in Seattle, Washington.
---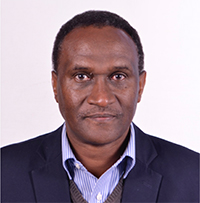 Stephen Mbogo
Dr. Stephen Mbogo is the International Team Leader/CEO of African Enterprise International. He is also the Lausanne Africa English, Portuguese and Spanish speaking (EPSA) regional director. He has a passion for godly, biblical leadership and a heart to see Africa transformed through biblical principles and the sound governance of its leaders. He has a bachelor's degree in business administration from Daystar University, Kenya (1992), a master's degree in Christian Ministries from International Leadership University (ILU), Kenya (1999) and a Ph.D. in intercultural studies with a focus on political leadership from Biola University in California (2013). Stephen lives in Nairobi with his wife Dr. Rosemary and their two children, Victor and Joy, and as well as with a number of young people that they took into their home for mentorship. Rosemary is currently a dean at Africa International University (AIU) in Kenya. They are both passionate for raising vulnerable and orphaned children, a ministry they fulfill through ByGrace Trust.
---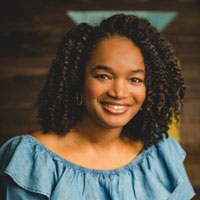 LaRose Tate
LaRosa Harris Tate is a wife, mom, and church planter. But more than that, she is a woman passionate about seeing people pursue Christ.
She was born and raised in the small town of Starkville, Mississippi. Shortly after receiving her bachelor's degree in engineering, LaRosa began working in the aerospace industry as an industrial engineer. During this time, she met, fell in love with, and married the love of her life Albert Tate.
In 2005, LaRosa & Albert sensed God moving them to Los Angeles, California. After eight years of working in the corporate world, LaRosa felt called to leave her job and come home to raise her children. In January of 2012, LaRosa and Albert planted Fellowship Monrovia, a Gospel-centered, multi-ethnic, intergenerational church which has grown into one church with three locations.
LaRosa currently serves as the Director of Women's & Mom's ministries for Fellowship Church and is studying to obtain her Masters in Pastoral Studies at Azusa Pacific University. LaRosa has been married to Albert Tate for 17 years and together they have four incredible children, Zoe, Bethany, Isaac & Micah. On any given Sunday, you will find LaRosa singing worship, encouraging staff, praying over community members, loving on her family and enjoying salted caramel or lemon flavored goodies.

---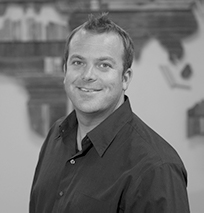 Todd Ahrend
Todd Ahrend graduated from Northeastern State University, has a master's degree from Dallas Theological Seminary and a doctorate from Gordon-Conwell Theological Seminary. He is the founder and international director of "The Traveling Team", a national missions mobilization movement. He and his wife, Jessica, have spent almost two decades traveling both nation-wide and abroad, speaking to thousands of people about involvement in world evangelization. Todd has exposure in over sixty countries and has lived in the Middle East. He is the author of The Abrahamic Revolution and In This Generation. Todd and Jessica have six children: Camden, Brody, Axel, Noble, Quincy and Cruz.
---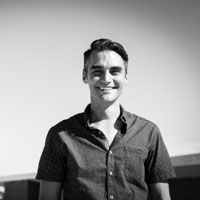 Rich Baker
Rich Baker is the pastor of communities at Arbor Road Church in Long Beach, Calif. His job consists of connecting people to the Lord as well as to one another. Prior to his current role at Arbor Road, Rich worked at Hume Lake Christian camps as the high school camp director for 14 years and received his master's degree at Liberty University.
Originally from Stockton, Calif., Rich and his wife Allyson have been married for over 13 years and have two children August (9) and Eisley (8).
---
BREAKOUT SPEAKERS
Andrew Brunson
Pastor Andrew Brunson was imprisoned in Turkey for two years until his dramatic release last fall. During this session, he will be sharing about his experience which is also told in his recent book — God's Hostage: A True Story of Persecution, Imprisonment, and Perseverance.
During this session, President Corey will also be presenting the Charles W. Colson Conviction and Courage Award to Brother Andrew van der Bijl. Although Brother Andrew is not able to attend in person, this award will be accepted on his behalf by David Curry, president of Open Doors.
---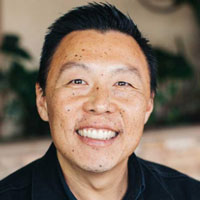 John Hwang — "Local and Cross-Cultural Missions According to the Book of Acts"
John Hwang has been in full-time ministry since 1991 as a pastor, missionary, and worship leader in three different continents: North America, South America, and Europe. The call to ministry came to him when he was 14 years old, and since then, God has opened doors for him to teach His word in churches, conferences, camps, and colleges. His preaching style is expositional with a strong emphasis of Christ in the Biblical text. Today, he serves at Calvary Chapel Costa Mesa as a teaching pastor, the campus director of Calvary Chapel Bible College Costa Mesa, the pastor of OPEN — the young adults community of CCCM, and a pastor on the live call-in radio program "Pastors Perspective".
---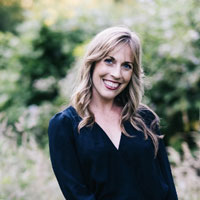 Hannah Bryant from Leadership Mission International — "Eden Revisited: Microfinance Entrepreneurship and Sustainable Agriculture as Mission"
The biggest question in mission is how to discern what God created us for uniquely (using our skills, passions, and experiences), that can help to establish his Kingdom. At The Leadership Center, we partner with young Hondurans from rural areas to navigate that question. Our campus is situated on a coffee farm in the mountains of rural Honduras, where we train students ages 18-22 to embrace leadership and community change opportunities. Most students grew up in rural communities that have been stuck in generations of poverty and lack of access to basic human rights. During their two years at The Leadership Center, they are empowered with tools to create change for themselves, their families, and communities. Through microfinance entrepreneurship, agriculture, and discipleship, Leadership Mission International is pursuing a mission to establish God's kingdom holistically through business, leadership and rural development.
---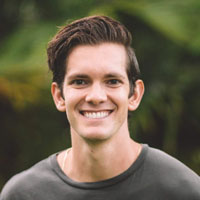 Jonny Ardavanis from Hume Lake — "Compelled by Love"
The Apostle Paul declares that the love of God constrained and compelled him to "spend and be spent for the gospel." As believers, this "love has been poured into our hearts" (Romans 5:5) and unites us not only with Jesus Christ, but with all those who have been saved by God and called to live in obedience to the great commission.
---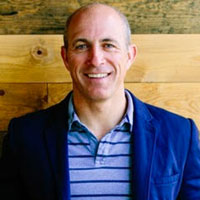 Matt Kyser — "Staying United When Our Preferences Divide Us"
The thing that often divides the Church the most is not our theology, but our philosophy and methodology - how we uniquely live out the things we all believe. When this happens we allow minor differences to create major divisions in the life of the Church - deterring us from the mission Jesus has for us. In this seminar you will learn how to keep unity among your friends and partners in the mission of God, and how to help others do the same.
---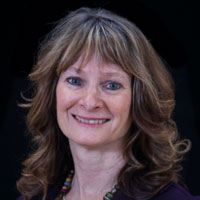 Maggie Conrad and Kelly Pick - "Healing the Whole Person through Community Transformation - CHE in Action"
Medical Ambassadors began as a traditional medical ministry but eventually realized that the underlying causes of illness needed to be addressed. Unfolding the layers of community needs revealed world view and deep-seated beliefs that affect all of life. Community Health Evangelism (CHE) was started and has proven to be a successful method to bring healing to the whole person and community - physically, spiritually, relationally, economically, ecologically and more. Helping communities to find their own solutions to the problems that concern them has brought lasting change. CHE is now used by over 800 organizations in 132 countries. Unified by the desire to build God's kingdom among the poor and vulnerable of our world, God is using this cooperative effort to bring healing and hope for this life and the next. And the principles work here in the U.S. too! Come see how you can work with others to bring transformation to your community and beyond.
---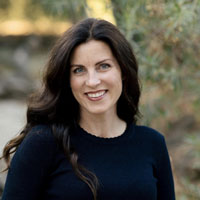 Jessica Hartanov
Coming soon!
---
Missions Conference is attended by over 85 missions organizations from around the world. Missionaries that attend receive a table to display the different aspects of their organizations to students. In addition to this, there are variety of different engaging events to connect organizations with students. Missionaries can either stay in hotels in the area or with Biola students in the dorms. If you would like to partner with Missions Conference, email mc.marketing.hospitality@biola.edu. We look forward to partnering with you!
What is Global Awareness?
Global Awareness is a breakout session that informs and inspires students on what is going on around the world.
Theme: Heirs
An heir is a person who inherits the property or legacy of another. As seen many times throughout scripture, the heart of God is to share the fullness of himself with his people. He sent his Son to restore our relationship with the Father. Because of the grace of God and Jesus' death and resurrection, we now experience the glory of the Father and share in the eternal inheritance of Jesus. As co-heirs, we also share in his role as an advocate and defender. God gives us power and authority through Jesus to partner with Him to bring about his plan of redemption and spread the gospel to the ends of the earth.
---
Key Verses
"Now if we are children, then we are heirs—heirs of God and co-heirs with Christ, if indeed we share in his sufferings in order that we may also share in his glory."
—Romans 8:17
"Praise be to the God and Father of our Lord Jesus Christ! In his great mercy he has given us new birth into a living hope through the resurrection of Jesus Christ from the dead, and into an inheritance that can never perish, spoil or fade. This inheritance is kept in heaven for you, who through faith are shielded by God's power until the coming of the salvation that is ready to be revealed in the last time. In all this you greatly rejoice, though now for a little while you may have had to suffer grief in all kinds of trials. These have come so that the proven genuineness of your faith—of greater worth than gold, which perishes even though refined by fire—may result in praise, glory and honor when Jesus Christ is revealed. Though you have not seen him, you love him; and even though you do not see him now, you believe in him and are filled with an inexpressible and glorious joy, for you are receiving the end result of your faith, the salvation of your souls. Concerning this salvation, the prophets, who spoke of the grace that was to come to you, searched intently and with the greatest care, trying to find out the time and circumstances to which the Spirit of Christ in them was pointing when he predicted the sufferings of the Messiah and the glories that would follow. It was revealed to them that they were not serving themselves but you, when they spoke of the things that have now been told you by those who have preached the gospel to you by the Holy Spirit sent from heaven. Even angels long to look into these things."
—1 Peter 1:3-12
"For this reason, since the day we heard about you, we have not stopped praying for you. We continually ask God to fill you with the knowledge of his will through all the wisdom and understanding that the Spirit gives, so that you may live a life worthy of the Lord and please him in every way: bearing fruit in every good work, growing in the knowledge of God, being strengthened with all power according to his glorious might so that you may have great endurance and patience, and giving joyful thanks to the Father, who has qualified you to share in the inheritance of his holy people in the kingdom of light. For he has rescued us from the dominion of darkness and brought us into the kingdom of the Son he loves, in whom we have redemption, the forgiveness of sins."
—Colossians 1:9-15

Locations
How do I find my way around campus?

Visit our campus map to find locations for every Missions Conference event.
Credit
What if I come in late or leave early from a session or seminar?
In order to receive a credit, you must be present at the session or seminar for the entire duration. If you come in late, you may not get scanned and also if you leave early, you will be scanned out so that you will not be able to receive the credit.
What if my credit didn't show up online?
Don't worry. Because there are so many credits being entered, sometimes it takes a while for them to be recorded. However, if your credit is not showing up after a couple days, you will want to email chapel.accountability@biola.edu.
SMU Involvement
How can I get involved with the Student Missionary Union?
The Student Missionary Union is passionate about motivating and mobilizing students to align their lives towards the completion of the Great Commission. Within SMU, there are several departments: Missions Conference, Local Missions, Short Term Missions, Finance, Office Staff and Marketing and Communication. For more information about each of these departments, check out the SMU page. However, the best way to get information would be to walk into the SMU office located in the SUB.
MC Involvement
How can I apply to be a MC Coordinator?
The MC Coordinator positions are hired during September of each year and there are a total of 12 coordinators with two in each of the six departments. There is an application and interview process that start in August/September each fall semester. To find more information about the MC departments, check out the biolamissionsconference.com website.
How can I join MC staff?
Each of the six departments within the MC department have a staff that meet weekly both in the Fall and Spring leading up to conference. The staff ranges from 75 to 100 Biola students in totality. There is an application process to be an MC staff member and this is usually released in early October after a MC staff info night.
Other Questions
Will wheelchairs be accommodated?
Yes. Biola's Campus is wheelchair accommodating and we can make further arrangements for the sessions.
Do you provide sign language interpretation or accommodations for students with disabilities?
Yes. We will have ESL interpreters at the main sessions. Email mc.sessions@biola.edu for more information.
You can also contact the Learning Center (learning.center@biola.edu) if you require any accommodations during Missions Conference, or have concerns related to any physical, psychological, medical or learning diagnosis.
My question isn't listed above. How can I get an answer?