Cost and Admission
This event is free to attend.
What is Missions Conference?
Biola's annual Missions Conference is currently the largest student-led Missions Conference in the world. This year, Biola will host its 91st Missions Conference. Every year since the foundation of this mobilizing movement, Biola's Missions Conference has sought to educate, equip and inspire students to embrace their role in the completion of the Great Commission.
We transmit this vision to the student body during the three-day conference. Classes are canceled, which allows the entire student body to concentrate more fully on receiving or remembering their role in the completion of the Great Commission. We attempt to accomplish this vision through the utilization of speakers, bands, worship, cultural events, global awareness and other activities to bring the nations to Biola's campus and ignite students' hearts for the glory of God.
2022 Conference Theme:
RESTORE AND REMEMBER
For additional information, please explore biolasmu.com/missions-conference-22.
---
Please join us online by clicking the button below.
Note: Sessions viewed online will not be given chapel credit.
---
Share:
Twitter
Facebook
Instagram
Contact information:
For Mission Organization questions contact: mc.marketing.hospitality@biola.edu

Questions?
Contact MC Director at:
mc.director@biola.edu
2022 Conference Theme: RESTORE AND REMEMBER
Remembering the past while moving toward a restoration of a world that seeks to glorify God.
Theme Verse: Ezra 3:10-13
"And when the builders laid the foundation of the temple of the Lord, the priests in their vestments came forward with trumpets, and the Levites, the sons of Asaph, with cymbals, to praise the Lord, according to the directions of David king of Israel. And they sang responsively, praising and giving thanks to the Lord,
"For he is good, for his steadfast love endures forever toward Israel."
And all the people shouted with a great shout when they praised the Lord, because the foundation of the house of the Lord was laid. But many of the priests and Levites and heads of fathers' houses, old men who had seen the first house, wept with a loud voice when they saw the foundation of this house being laid, though many shouted aloud for joy, so that the people could not distinguish the sound of the joyful shout from the sound of the people's weeping, for the people shouted with a great shout, and the sound was heard far away."
From the pandemic to the growing division in our society, we are feeling a deep need for restoration. Similarly to the Israelites who had just returned to their homeland, there is a need to restore what we have lost while also remembering what brought us here today. The Israelites looked back to their history to lay the foundation of their place of worship, the Temple. They rejoiced at the work of restoration that was about to begin and mourned the loss of what they endured to get there all while thanking and glorifying God for his love and steadfastness. We, like the Israelites, are returning to ruins. Our community is stepping into a time where we are attempting to rebuild. To restore while also remembering what we lost. We want to honor and acknowledge the different stories and experiences of our student body, remembering our past and looking forward to a future marked by restoration.
In-Person Schedule
Students will have to obtain 5 total conference credits. All credits over 5 will become chapel credits. All bolded events are worth 1 credit unless otherwise noted. Please reach out to chapel.accountability@biola.edu with any questions.
Please refer to biolasmu.com/missions-conference-22 for more details about the events, activities and session topics during Missions Conference.
Wednesday, March 16
Time
Event
Location
All day
24 Hour Prayer Room
Student Union Building
9:30–11 a.m.
Main Session 1
Speaker: Ben Stuart
Gym and Overflow
11 a.m.–2 p.m.
Missionary Fair
Sutherland Way
11:30 a.m.–1:30 p.m.
Global Lunch
Metzger Lawn
2–3:30 p.m.
Main Session 2
Speaker: Jamie Lam
Gym and Overflow
3:30–7:30 p.m.
Missionary Fair
Sutherland Way
4–5 p.m.
Breakout Seminar A
Gym and Overflow
4–5:10 p.m.
Global Awareness Slot A
Sutherland
7–8:30 p.m.
Main Session 3
Speaker: Eli Bonilla
Gym and Overflow
Thursday, March 17
Time
Event
Location
All day
24 Hour Prayer Room
Student Union Building
9–9:30 a.m.
Missionary Fair
Sutherland Way
9:30–11 a.m.
Main Session 4
Speaker: Megan Fate Marshman
Gym and Overflow
11:45 a.m.–12:45 p.m.
Breakout Seminar B
Overflow
11:45 a.m.–12:55 p.m.
Global Awareness B
Sutherland
12:30–2 p.m.
Missionary Fair
Sutherland Way
2–3:30 p.m.
Main Session 5
Speaker: Eric Mock
Gym and Overflow
4–5 p.m.
Breakout Seminar C
Overflow
4–5:10 p.m.
Global Awareness C
Sutherland
7–9 p.m.
Main Session 6 *2 credits*
Speaker: Ben Stuart
Gym
Friday, March 18
Time
Event
Location
All day
24 Hour Prayer Room
Student Union Building
9:30–11:30 a.m.
Main Session 7 *2 credits*
Speaker: Eli Bonilla
Gym
Speakers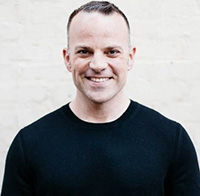 Ben Stuart
Ben Stuart is the pastor of Passion City Church, Washington D.C. Before joining Passion City Church, Ben was the executive director of Breakaway Ministries, serving thousands of college students at Texas A&M. Ben earned his master's degree in historical theology from Dallas Theological Seminary. He and his wife, Donna, aim to equip and inspire people to know and walk with God for a lifetime.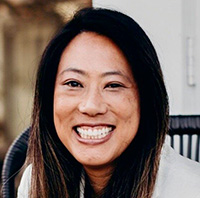 Jamie Lam
Jamie Lam has been on staff with Cru for 11 years, particularly serving in Epic Movement, which is centered around ministering and empowering Asian Americans. She has a genuine passion for empowering college students, helping them build their relationships with Christ and sending them out to proclaim the gospel. Ms. Lam has served on the Epic National Team and as a Missions Director and is currently engaging in ministry with the Cru High School team.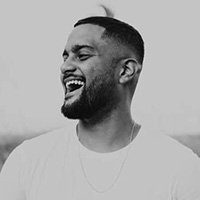 Eli Bonilla
Eli Bonilla is an emerging leader in the Next Gen space. He serves several national networks in varied roles. He is the Next Gen regional co-chair for North America with Empowered21, and he also fills the position of national millennial director for the National Hispanic Christian Leadership Conference (NHCLC). His full-time responsibilities are with OneHope as a Masters Fellow as a part of the Office of the President.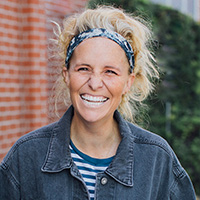 Megan Fate Marshman
Megan is the director of Women's Ministries at Hume Lake Christian Camps and a teaching pastor at Willow Creek Community Church. She is a well-established speaker and an inspiring author from Lakewood California. Megan has a fire for storytelling and a joyful presence in the messages that she gives. She has spoken at Missions Conference in both 2014 and 2017 and is loved by students who get to hear her speak.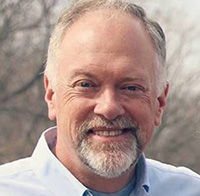 Eric Mock
Before being called into ministry, Eric served on the International Space Station program in Moscow. He left his aerospace engineering career to join the Slavic Gospel Association as a full-time missionary in 2002, traveling and ministering to Russian-speaking countries and the United States, preaching at churches. He earned his Master's degree in International Development and Master of Divinity from Southern Baptist Theological Seminary. Mock's passion is to equip churches and pastors in the former Soviet Union with the Gospel message and to make disciples. Eric is now also a pastor of River's Edge Bible Church in Pecatonica, Illinois.
Artist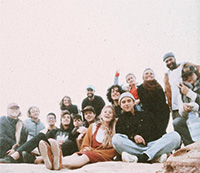 Isla Vista Worship
Isla Vista Worship is a family and collective of musicians, artists and worshippers whose passion is to express their love and worship to King Jesus with a simple child-like faith and desire to see Heaven come to earth through creative expression. They live in Isla Vista, C.A., a college town, and exist to declare the goodness of God and the love he has for all of his kids through every tragedy and triumph. Isla Vista Worship has been writing songs, growing alongside the local church community and running after the heart of the Father for the city. Through the years, the songs they've written as a community, and the ones that spontaneously erupt from our worship nights in their living rooms and garages, have spread like wildfire throughout the world. They believe that God has placed a very specific culture of worship in Isla Vista, and that culture has, by the grace of God, impacted the nations.
Visiting Missions Organizations
Missions Conference is attended by over 85 missions organizations from around the world. Missionaries that attend receive a table to display the different aspects of their organizations to students. In addition to this, there are variety of different engaging events to connect organizations with students. Missionaries can either stay in hotels in the area or with Biola students in the dorms. If you would like to partner with Missions Conference, email mc.marketing.hospitality@biola.edu.
FAQs
Locations
How do I find my way around campus?

Visit our campus map to find locations for every Missions Conference event.
Credit
What if I come in late or leave early from a session or seminar?
In order to receive a credit, you must be present at the session or seminar for the entire duration. If you come in late, you may not get scanned and also if you leave early, you will be scanned out so that you will not be able to receive the credit.
What if my credit didn't show up online?
Chapel Accountability will be uploading conference credits at the end of each session. Please check your myaccount daily to be sure you have received credit for sessions you have attended. Any missing credits must be reported to Chapel Accountability before the end of Missions Conference to be eligible to be corrected.
SMU Involvement
How can I get involved with the Student Missionary Union?
The Student Missionary Union is passionate about motivating and mobilizing students to align their lives towards the completion of the Great Commission. Within SMU, there are several departments: Missions Conference, Local Missions, Short Term Missions, Finance, Office Staff and Marketing and Communication. For more information about each of these departments, check out the SMU page. However, the best way to get information would be to walk into the SMU office located in the SUB.
MC Involvement
How can I apply to be a MC Coordinator?
The MC Coordinator positions are hired during September of each year and there are a total of 12 coordinators with two in each of the six departments. There is an application and interview process that start in August/September each fall semester. To find more information about the MC departments, check out the biolamissionsconference.com website.
How can I join MC staff?
Each of the six departments within the MC department have a staff that meet weekly both in the Fall and Spring leading up to conference. The staff ranges from 75 to 100 Biola students in totality. There is an application process to be an MC staff member and this is usually released in early October after a MC staff info night.
Other Questions
Will wheelchairs be accommodated?
Yes. Biola's Campus is wheelchair accommodating and we can make further arrangements for the sessions.
Do you provide sign language interpretation or accommodations for students with disabilities?
You can also contact the Learning Center (learning.center@biola.edu) if you require any accommodations during Missions Conference, or have concerns related to any physical, psychological, medical or learning diagnosis.
My question isn't listed above. How can I get an answer?