Wednesday, March 15, 2017
8 a.m.–10:30 p.m.

Thursday, March 16, 2017
9 a.m.–10 p.m.

Friday, March 17, 2017
9:30 a.m.–4 p.m.

Chase Gymnasium
Cost and Admission
This event is free to attend.
What is Missions Conference?
Biola's annual Missions Conference is currently the largest student-led Missions Conference in the world. This year, Biola will host its 88th Missions Conference. Every year since the foundation of this mobilizing movement, Biola's Missions Conference has sought to educate, equip and inspire students to embrace their role in the completion of the Great Commission.
We transmit this vision to the student body during the three-day-conference. Classes are cancelled, which allows the entire student body to concentrate more fully on receiving or remembering their role in the completion of the Great Commission. We attempt to accomplish this vision through the utilization of speakers, bands, worship, cultural events, global awareness, and other activities to bring the nations to Biola's campus and ignite students' hearts for the glory of God.
---
2017 Conference Theme
Witness
Come and See, Go and Do

Theme Verse: Acts 1:8
"But you will receive power when the Holy Spirit has come upon you, and you will be my witnesses in Jerusalem and in all Judea and Samaria, and to the end of the earth."
This world is desperate for the Good News. It is the best story ever told, that is hardly ever told. It's the sweetest news ever shared, that is hardly ever shared. It is the most gracious invitation ever given, but it is hardly ever offered. The Gospel is bold, it demands a response, it pushes one outside of oneself, and it gives life. When we encounter the good news of Jesus, it calls us to something bigger that is outside of ourselves. The Gospel calls us to be a witness - to what we have seen and what we have heard. Witnessing is a twofold process: we come to the throne of God and witness His glory; we then go and become a witness to all nations.
When we experience the transforming power and grace of Jesus, it causes an inevitable reaction: a fire in our bones to go and be a witness to the world. Because we have witnessed the living God, we become new creations that have to testify of His goodness. Witnesses have to testify.
Acts 1:8 is the very last words Jesus spoke to his disciples. He gives them His power to be witnesses in "Jerusalem, and in all Judea and Samaria, and to the ends of the earth." Similarly, we are empowered by the very same Spirit and are sent as witnesses to our friends, our families, our cities, our nations, and to the ends of the world to be witnesses of this great love. Jesus came to be worthy for the unworthy, to be sin for the sinful, and to be a savior for the hopeless. In response, we are called to simply testify to the grace and love we have received from Jesus and bring others into it.
We are witnesses of the Risen Christ. Come and see; go and do.
Supporting Passages:
Isaiah 6:1-9; John 4:13-15; 28-30; Revelation 5:1-13
---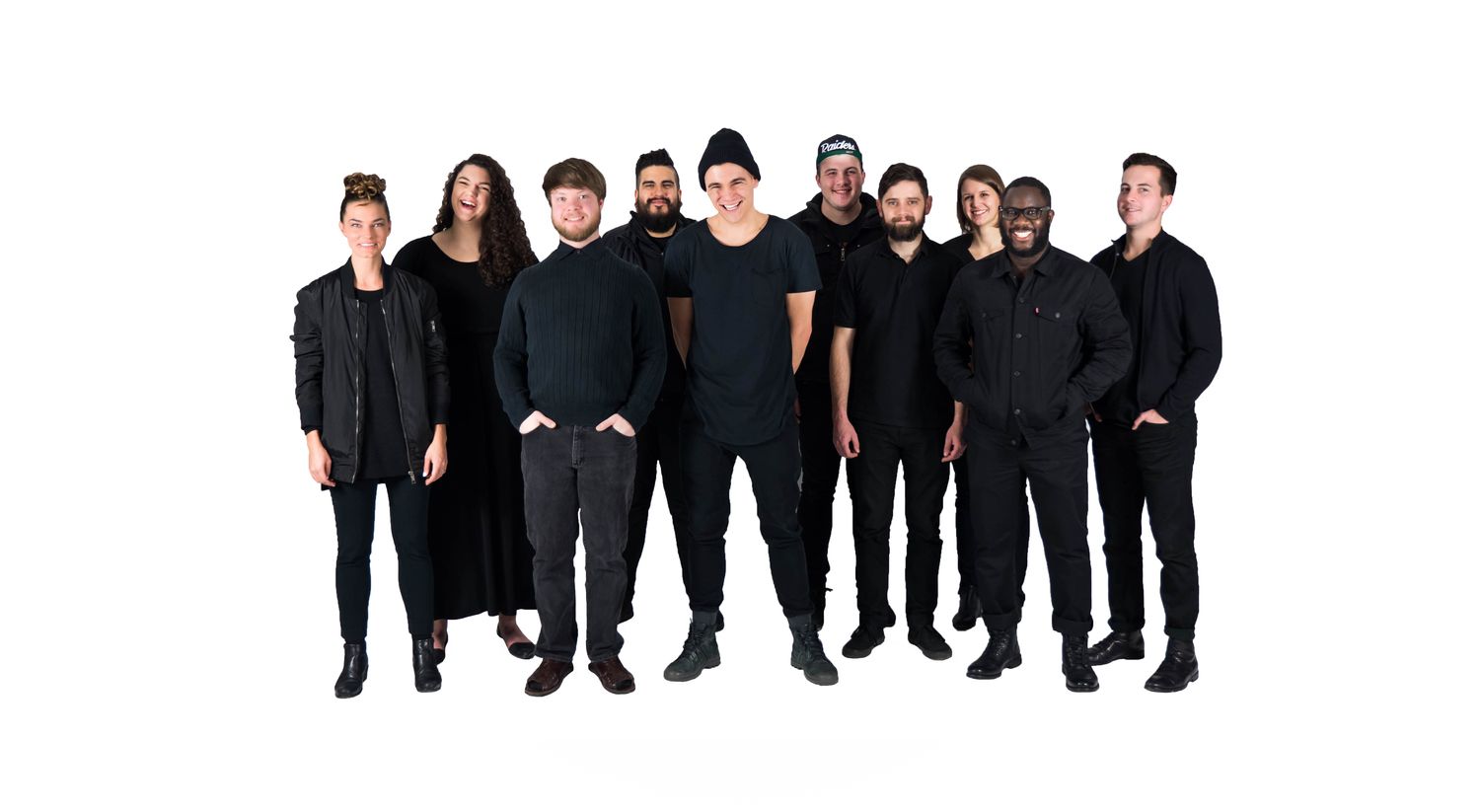 ---
Share:
Twitter
Facebook
Instagram
---
Contact information:
For general inquiries contact: mc.assistant@biola.edu
For Mission Organization questions contact: mc.marketing.hospitality@biola.edu
For questions about credits contact: mc.credit@biola.edu
Questions?
Contact:
mc.assistant@biola.edu
Monday
| | | |
| --- | --- | --- |
| Time | Event | Location |
| 9–10 p.m. | Living on Mission through the Local Church | Andrews Banquet Room |
Wednesday
| | | |
| --- | --- | --- |
| Time | Event | Location |
| All Day (beginning at 8 a.m.) | Prayer Room | Student Union Building |
| 9–9:30 a.m. | Missionary Fair | Lot F |
| 9:30–11 a.m. | Session 1 — Mickey Klink | Gym and Overflow |
| 11 a.m.–2 p.m. | Missionary Fair | Lot F |
| 11:30 a.m.–1:30 p.m. | Global Lunch | Metzger Lawn |
| 2–3:30 p.m. | Session 2 — Michael Oh | Gym and Overflow |
| 3:30–4:15 p.m. | Missions Organization Ice Cream Social | Metzger Lawn |
| 3:30–7:30 p.m. | Missionary Fair | Lot F |
| 4:30–5:30 p.m. | Seminar A | Overflow |
| | OR | |
| 4:30–5:40 p.m. | Global Awareness Slot A | Sutherland |
| 4:30–6:30 p.m. | International House of Drinks | Fountain |
| 5–6:30 p.m. | Carnival with Missionaries | Metzger Lawn |
| 7–8:30 p.m. | Session 3 — Erik Thoennes | Gym and Overflow |
| 8:30–9 p.m. | Extended Prayer and Worship | Gym |
| 9:30–10:30 p.m. | Basecamp | McNally Lawn |
Thursday
| | | |
| --- | --- | --- |
| Time | Event | Location |
| 9–9:30 a.m. | Missionary Fair | Lot F |
| 9:30–11 a.m. | Session 4 — Arjuna Chiguluri | Gym and Overflow |
| 11:30 a.m.–12:30 p.m. | Seminar B | Gym and Overflow |
| | OR | |
| 11:30 a.m.–12:40 p.m. | Global Awareness Slot B | Sutherland |
| 12:30–2 p.m. | Missions Organization Luncheon | Caf |
| 12:30–2 p.m. | Missionary Fair | Lot F |
| 2–3:30 p.m. | Session 5 — Trillia Newbell | Gym and Overflow |
| 4:30–5:30 p.m. | Seminar C | Gym and Overflow |
| | OR | |
| 4:30–5:40 p.m. | Global Awareness Slot C | Sutherland |
| 4:30–6:30 p.m. | International House of Drinks | Fountain |
| 7–8:30 p.m. | Session 6 — Mickey Klink | Gym and Overflow |
| 8:30–10 p.m. | Extended Prayer and Worship | Gym |
Friday
| | | |
| --- | --- | --- |
| Time | Event | Location |
| 9:30–11:30 a.m. | Session 7 — Arjuna Chiguluri (2 credits) | Gym and Overflow |
Saturday
| | | |
| --- | --- | --- |
| Time | Event | Location |
| 9 a.m.–1 p.m. | Evangelism Outreach | Los Angeles |
Please note: bold = for credit
Main Sessions (6): 1 credit
Seminars (3): 1 credit
Global Awareness: 1 credit
Friday Session: 2 credits
Total Credits Required: 5 credits
Conference volunteers: 2 hours of work = 1 credit
Maximum volunteer credits allowed = 2
Wednesday
| | | |
| --- | --- | --- |
| Time | Event | Location |
| 4:30–5:30 p.m. | Seminar A | |
| | Rich Baker - Witnessing God through the Local Church | Crowell |
| | Chad Gardner - Witnessing God through Art and Music Q&A | Gym |
| | Michael Longinow - Witnessing God through Story | Mayers |
| | Jason Andrews - Witnessing God through Difficulties | Calvary |
Thursday
Time

Event

Location
11:30 a.m.–12:30 p.m.
Seminar B


Brad Buser - Witnessing to Unreached People Groups
Calvary


Megan Fate - Witnessing God in Everyday Situations
Gym


Kris Keating -
Witnessing to Syrian Refugees
Crowell



Spiritual Development Ministries (SDM) Ministry Group -
Witnessing While at Biola
Mayers
4:30–5:30 p.m.
Seminar C


Caleb Kaltenbach -
Witnessing to your Messy Family
Gym


Panel - The Beauty of Diversity of Witnessing in Missions
Calvary


Zac Reeves -
Witnessing through Interfaith Relationships
Mayers


Clayton Carter - Witnessing in the Inner City
Crowell
---
KEYNOTE SPEAKERS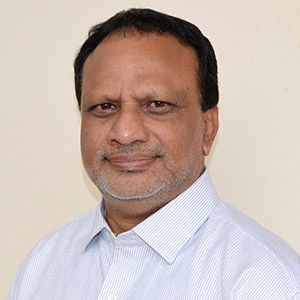 Arjuna Chiguluri
Arjuna Chiguluri converted from Hinduism to Christianity at the age of 17 due to the healing and conversion of his father. He is now the director of Vision Nationals, which has been planting churches in India since 1992. They currently have over 150 church planters who have planted over 500 churches.
---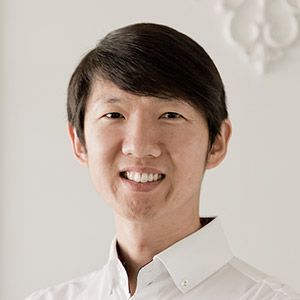 Michael Oh
Executive Director/CEO of the
Lausanne Movement
, founded by Billy Graham. B.A., M.S. and PhD from the University of Pennsylvania, MDiv from Trinity Evangelical Divinity School and an M.A. from Harvard University (MA). As a missionary in Japan, he founded
CBI Japan
.
---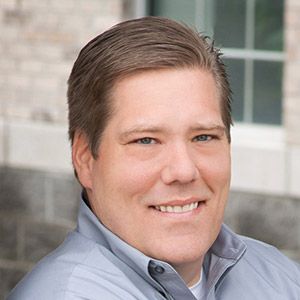 Mickey Klink
Senior pastor of Hope Evangelical Free Church in Roscoe, Ill. Former associate professor of Biblical and Theological Studies at Talbot School of Theology, Biola University. Author of several books, including Understanding Biblical Theology (Zondervan, 2012) and a commentary on John (ZECNT, 2016).
---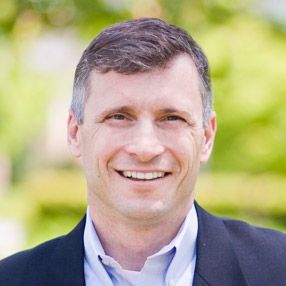 Erik Thoennes
B.A. in philosophy from Central Connecticut State University, M.A. in Biblical Studies and Evangelism from Wheaton College and Ph.D. in Theology from Trinity Evangelical Divinity School. Former high school and college football coach and manager of a group home for developmentally disabled adults.
---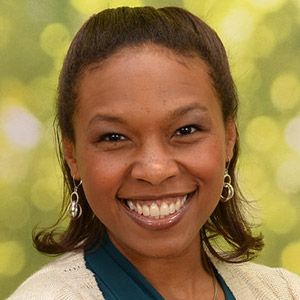 Trillia Newbell
Author of three books,
Enjoy
,
Fear and Faith
and
United
. Published in the Knoxville News-Sentinel and Relevant Magazine, as well as on numerous websites, such as Desiring God,
Christianity Today
and
The Gospel Coalition
. Director of community outreach for the Ethics and Religious Liberty Commission of the SBC.
---
BREAKOUT SPEAKERS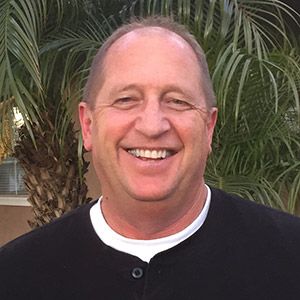 Brad Buser
---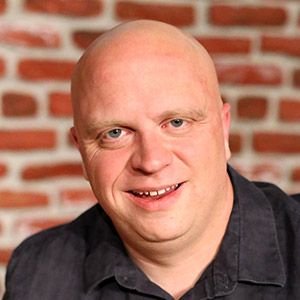 Caleb Kaltenbach
---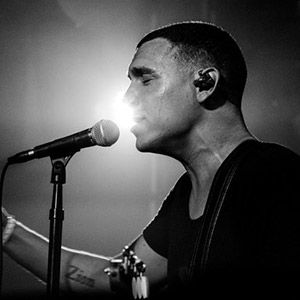 Chad Gardener
---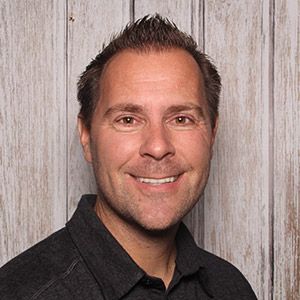 Jason Andrews
---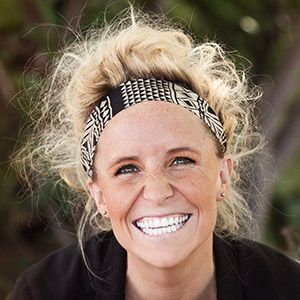 Megan Fate Marshman
---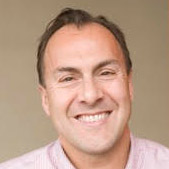 Michael Longinow
---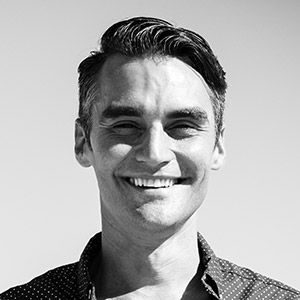 Rich Baker
---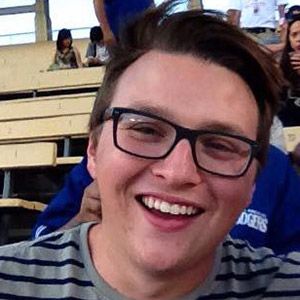 Zac Reeves
---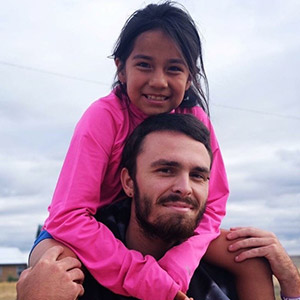 Clayton Carter
The following missions organizations are attending this year. Come visit them at the Missionary Fair on Wednesday and Thursday to meet representatives from each organization and learn more about the work that they do.
A21 Campaign
A non-profit organization who believes that we can end human trafficking together.


Action International Ministries
A global mission agency committed to sending multinational missionaries in a three-pronged strategy for urban ministry: evangelism, discipleship, and development.

Africa Inland Mission
A Christian mission sending agency with a heart for Africa's peoples.

African Bible Colleges Christian Academy
A school in South East Africa whose aim is to bring children to Jesus Christ through an education that is Christian.


Agape Children's Ministries
Agape works to rescue children from the street, redeeming them with the Good News of Jesus Christ and rehabilitating in the areas of their deepest needs with the ultimate goal of reintegrating the children with their families.

Avant Ministries
Since 1892 Avant Ministries has focused on planting and developing the church in the unreached areas of the world.

Biola Career Center
The Office of Career Development empowers students to be active agents in their career preparation and career outcomes.


Biola Graduate Admissions
Biola University offers a wide range of graduate programs — including master's degrees, doctorates, credentials and certificates — providing Christian students with advanced academic and professional preparation in such fields as psychology, theology, business, education, intercultural studies, and science and health.

Cadence
Cadence International is an evangelical mission agency dedicated to reaching the military communities of the United States and of the world with the Good News of Jesus Christ.

Camino Global
Camino Global is on a shared journey of spiritual transformation with Spanish speakers.


Chosen People Ministries
Chosen People Ministries exists to pray for, evangelize, disciple, and serve Jewish people everywhere and to help fellow believers do the same.

Christar
The vision of Christar is to cultivate Christ-honoring transformation in communities where He is yet to be worshiped.


Coreluv international
Corulev seeks to bring the hope of Jesus Christ to orphans by partnering with communities and orphanages around the world in impoverished areas to provide an orphan's six basic needs.


Deaf Missions
It is their vision to see the lives of Deaf people transformed and impacted through God's Word in their native and heart language – sign language.

East-West Ministries International
Multiplying followers of Jesus in the spiritually darkest areas of the world.

Edge Project
EDGE Project is an annual summer project in Altea~Alicante, Spain, fueled by intentional, self-directed individuals who cultivate a community-minded lifestyle through service and who value a process of discovery and growth in individuals.

Educational Resources and Referrals - China
A non-profit educational organization committed to recruiting, equipping and sending quality educators to some of China's top educational institutions.

ELIC (English Language Institute/China)
Since 1981, ELIC has been placing passionately committed Christians in teaching roles across Asia and the Middle East, who primarily serve through the medium of English instruction.

EV Free Fullerton
We are a family of missionary disciples. As individuals we have been shown grace and extended salvation from God. As a community we are united by our identity and enriched by our diversity of age, ethnicity, and background. We believe church is who we are, not where we are.

Frontiers
Jesus for Muslims.

Global Recordings Network
GRN is a leading provider of Christian evangelistic and discipleship audio visual materials to the least reached language groups of the world.

Greater Europe Mission (Gem)
Reaching Europe by multiplying disciples and growing Christ's Church.

Hands at Work in Africa (USA)
We envision the local Church in Africa effectively caring for the dying, orphans and widows, and unified in this mission with the Church outside Africa.

House of Blessing
Their mission is to inspire women and women with children to build healthy relationships with God and the local community through educational, spiritual and economic programs.

Indopartners Agency
IPA exists to be a channel in reaching Indonesian Unreached People Groups for Christ through partnering with indigenous Indonesian churches and missions, serving as a catalyst to inspire innovative ministries, and engaging in direct evangelism.

InFaith, An American Mission
InFaith is moved by the call to reach locally and spread God's kingdom right here in the United States—something we've been doing for the last 200 years.

Jews for Jesus
We Are Jewish People Who Believe In Jesus, and we want to tell everyone about Jesus the Messiah.

Joni and Friends
Our ministry is dedicated to extending the love and message of Jesus Christ to people who are affected by disability around the world.

Jungle Kids For Christ
Our mission is to empower children in the jungle so that they can break the cycle of poverty and abuse.

Latin America Assistance
LAMA's passion and vision is to reach the vast number of youth throughout the Spanish speaking world with the transforming message of The Gospel.

Liferay


Mercy Projects
Kids need more than a hug; they need a loving parent and a caring sponsor. Together, we can change the world for at-risk children.

Mexican Medical Ministries
Mexican Medical Ministries is an interdenominational non-profit organization, founded in 1963, dedicated to providing low or no-cost healthcare to the people of Mexico in the name of Jesus Christ.

Mission Aviation Fellowship

You'll find MAF in the hardest-to-reach locations, where people live isolated from the rest of the world, cut off from the most basic necessities. Our highly trained pilots maneuver Cessna and KODIAK aircraft through rugged terrain.

Northeast Taiwan Christian Association
Our mission is to plant Christian, indigenous churches in northeastern Taiwan.

OM - Operation Mobilization
The foundation of any vibrant community is a vibrant church. We serve by forming deep relationships, extending generous compassion, and starting spiritual conversations.

OMF
OMF International is an interdenominational and international fellowship serving in 14 East Asian nations.

One Challenge
One Challenge is an interdenominational, international, Christian faith mission sending agency. OC empowers local church ministry in more than 100 countries around the world.

Overland Missions
Taking the Gospel of Christ to remote people groups.

Pais USA
The Pais Movement is a global non-denominational organization that creates partnerships between schools, community projects, businesses and churches.

Pioneer Bible Translators
Pioneer Bible Translators bridges the gap between the church and the Bibleless peoples around the world. Our team is composed of Bible translators, literacy evangelists, church planters and a variety of support personnel working to see transformed lives through God's Word in every language.

Quisqueya Christian School
Quisqueya Christian School, located in Port-au-Prince, Haiti, is considered one of the top English speaking Christian schools in the country. Their vision is to prepare and equip students to transform their world for the glory of Jesus Christ.

Serve Seattle
Serve Seattle is the urgent response to a generation's search for purpose and the outcry of our city. We believe calling, purpose, and direction are found when your eyes are on Christ, not oneself.

Shevet Achim


Shevet Achim is a grace-based international community that brings children with congenital heart defects to the advanced medical centers in Israel.

SIM
SIM is an international mission organization with more than 4,000 workers serving in more than 70 countries. SIM members serve God among many diverse people groups in every continent.

Su Refugio Ministries
Our purpose is to provide food, housing, education and medical care to orphans and children in need, provide vocational training to widows and single moms so they can provide for their families, and assist in the establishment of churches.

TEAM
TEAM partners with churches to send missionaries and establish reproducing churches among the nations, to the glory of God.

The Go fund
We're a nonprofit that eliminates student debt to enable missionaries to make disciples of Jesus among unreached peoples.

The Rafiki Foundation
The mission of Rafiki Foundation is to help Africans know God and raise their standard of living.

Tri-Grace Ministries
Tri-Grace is committed to exalting and glorifying Jesus by applying the Gospel to every aspect of our ministry. We are committed to challenging the false doctrines of Mormonism and, in the process, leading as many Mormons as possible into a personal saving relationship with Jesus Christ.

True Love Waits - Philippines
Connecting youth with God and His plan for Absolute Purity.

Utah Partnerships for Christ
Sharing the good news with the LDS faithful.

Voice of the Refugees
A faith-based nonprofit serving the local refugee communities in Orange County.

World Horizons USA
World Horizons is a mission organization working among the world's least reached nations. We're engaged in a wide diversity of ministries because we are committed to making disciples among those who have had the least opportunity to know the gospel of Christ.

World Team
We are a global mission agency dedicated to church planting among unreached people groups.

World Venture
Our Vision: We see people of all nations transformed by Christ Jesus in partnership with his church.

Wycliffe Bible Translators
For more than 70 years, Wycliffe has helped people around the world translate the Bible into their own languages. We also help with language development, literacy and other spiritual and physical needs.

Who We Are
We are a team of sixteen students committed to praying for missions conference and providing a space of prayer for students.
What We Do
Missions Conference Prayer & Worship is here to support students process what God is doing in their lives, provide places of prayer, and lean into the work God is doing around the world to impact lives for Christ.
Our Passion
Prayer. Worship. Dancing.
Prayer Requests
It is our privilege to pray for you. Any prayers received will be lifted up by the Missions Conference Prayer & Worship team.
What is Global Awareness?
A 30 minute breakout session that informs students on global and local issues and gives them a space to reflect and respond.
Theme: Least of These
---
Key Verses
Matthew 25:40: "And the King will answer them, 'Truly, I say to you, as you did it to one of the least of these my brothers, you did it to me.'"
James 1:27: "Religion that is pure and undefiled before God the Father is this: to visit orphans and widows in their affliction, and to keep oneself unstained from the world."
Acts 1:8: "But you will receive power when the Holy Spirit has come upon you, and you will be my witnesses in Jerusalem and in all Judea and Samaria, and to the end of the earth."
---
Itinerary
Video (5 min.)
Speaker (10-15 min.)
Breakout Rooms

Local (Homelessness)
US (Immigrants/Refugees)
N America (Sex Trafficking)
Nations (Orphans/Widows)
Courtyard - Respond
---
Times
Wed March 15
Slot A 4:30–5 p.m.
Slot B 5:10–5:40 p.m.
Thursday March 16
Slot C 11:30 a.m.–12 p.m.
Slot D 12:10–12:40 p.m.
Slot E 4:30–5 p.m.
Slot F 5:10–5:40 p.m.
Locations
How do I find my way around campus?

Visit our campus map to find locations for every Missions Conference event.
Credit
What if I come in late or leave early from a session or seminar?
In order to receive a credit, you must be present at the session or seminar for the entire duration. If you come in late, you may not get scanned and also if you leave early, you will be scanned out so that you will not be able to receive the credit.
What if my credit didn't show up online?
Don't worry. Because there are so many credits being entered, sometimes it takes a while for them to be recorded. However, if your credit is not showing up after a couple days, you will want to email mc.credit@biola.edu.
SMU Involvement
How can I get involved with the Student Missionary Union?
The Student Missionary Union is passionate about motivating and mobilizing students to align their lives towards the completion of the Great Commission. Within SMU, there are several departments: Missions Conference, Local Missions, Short Term Missions, Finance, Office Staff and Marketing and Communication. For more information about each of these departments, check out the smu.biola.edu website. However, the best way to get information would be to walk into the SMU office located in the SUB.
MC Involvement
How can I apply to be a MC Coordinator?
The MC Coordinator positions are hired during September of each year and there are a total of 12 coordinators with 2 in each of the 6 departments. There is an application and interview process that start in August/September each fall semester. To find more information about the MC departments, check out the biolamissionsconference.com website. This is a paid position.
How can I join MC staff?
Each of the six departments within the MC department have a staff that meet weekly both in the Fall and Spring leading up to conference. The staff ranges from 75 - 100 Biola students in totality. There is an application process to be an MC staff member and this is usually released in early October after a MC staff info night.
Other Questions
Will wheelchairs be accommodated?
Yes. Biola's Campus is wheelchair accommodating and we can make further arrangements for the sessions.
Do you provide sign language interpretation or accommodations for students with disabilities?
Yes. We will have ESL interpreters at the main sessions. Email mc.sessions@biola.edu for more information.
You can also contact the Learning Center (learning.center@biola.edu) if you require any accommodations during Missions Conference, or have concerns related to any physical, psychological, medical or learning diagnosis.
My question isn't listed above—how can I get an answer?
Email mc.assistant@biola.edu for any further questions.