Cost and Admission
This event is free to attend.
What is Missions Conference?
Biola's annual Missions Conference is currently the largest student-led Missions Conference in the world. This year, Biola will host its 89th Missions Conference. Every year since the foundation of this mobilizing movement, Biola's Missions Conference has sought to educate, equip and inspire students to embrace their role in the completion of the Great Commission.
We transmit this vision to the student body during the three-day conference. Classes are cancelled, which allows the entire student body to concentrate more fully on receiving or remembering their role in the completion of the Great Commission. We attempt to accomplish this vision through the utilization of speakers, bands, worship, cultural events, global awareness and other activities to bring the nations to Biola's campus and ignite students' hearts for the glory of God.
---
2018 Conference Theme:
Luminous
Darkness has not overcome.
Theme Verse:
John 1:1-18
"In him was life, and the life was the light of men. The light shines in the darkness, and the darkness has not overcome it."
In the darkness fear creeps in, anxiety haunts, and deceit thrives. In the darkness, we long for light. We are desperate for guidance. In the beginning of the world, darkness covered the face of the earth. Out of the darkness God declared that there be light and it was good. Light was necessary for making God's creative works visible and life possible.
Because of the fall, our lives are immersed in the darkness. We are sinners who hide ourselves from the glory of God. In the same way as at creation, God declares it good for there to be light. He shines in us to illuminate our darkness, bringing shape, purpose, and healing to the areas that were once hidden. Having been illuminated by the light of Christ, we now are Luminous. We are full of light, shining, especially in the darkness.
We are called to be His Light in this dark world. We are not the light ourselves, but witnesses that testify of the light. This task is not easy, but it is simple. We face burdens, obstacles, and struggles in our journey. Though we are full of his light, we face darkness daily. We are afflicted in every way, but not crushed; perplexed, but not driven to despair; persecuted, but not forsaken; struck down, but not destroyed. Through our brokenness, the light shines through the cracks.
And now, we can't help but shine. But why is this? Why is the light so desirable? Despite all of the darkness, the light has come. Despite all of our brokenness, we still encountered the love of God. Once we have experienced the love of God, we shouldn't be able to keep it inside. Anyone who does not love does not know God, because God is love. Once we are filled with the light, we do not hide ourselves from the world, but set ourselves on a hill for those around us to witness the glory of the Lord through us. We love others, because God first love us.
Christ is our everlasting light. This light carries hope. This light never fades. Now being filled with the light, we are Luminous. We will shine in the darkness, and never be overcome.
Supporting Passages:
1 John 4:7-21
Isaiah 49:1-7
2 Corinthians 4:5-18
Matthew 5:14-16
Isaiah 60
Please note: Bolded sessions are for credit.
Wednesday (March 20)

| | | |
| --- | --- | --- |
| Time | Event | Location |
| 8 a.m. until end of conference | Prayer Room | Student Union Building |
| 9–9:30 a.m. | Missionary Fair | Lot F |
| 9:30–11 a.m. | Session 1 — | Gym and Overflow |
| 11 a.m.–2 p.m. | Missionary Fair | Lot F |
| 11:30 a.m.–1:30 p.m. | International Lunch | Metzger Lawn |
| 2–3:30 p.m. | Session 2 — | Gym and Overflow |
| 3:30–4:15 p.m. | Missionary Student Connection Event | Metzger Lawn |
| 3:30–7:30 p.m. | Missionary Fair | Lot F |
| 4:30–5:30 p.m. | Seminar A | Gym and Overflow |
| | OR | |
| 4:30–5:40 p.m. | Global Awareness Slot A | Sutherland |
| 4:30–6:30 p.m. | Cultural Event | Fountain |
| 5–6:30 p.m. | Carnival with Missionaries | Metzger Lawn |
| 5–7 p.m. | Cook Info Session | Lehman Board Room |
| 7–8:30 p.m. | Session 3 — | Gym and Overflow |
| 8:30–9 p.m. | Extended Prayer & Worship | Gym |
| 9–10 p.m | Global Awareness rooms — non credit | Sutherland |
| 9:30–10:30 p.m. | Basecamp | McNally Lawn |
Thursday (March 21)
| | | |
| --- | --- | --- |
| Time | Event | Location |
| 9–9:30 a.m. | Missionary Fair | Lot F |
| 9:30–11 a.m. | Session 4 — | Gym and Overflow |
| 11:30 a.m.–12:30 p.m. | Seminar B | Gym and Overflow |
| | OR | |
| 11:30 a.m.–12:40 p.m. | Global Awareness Slot B | Sutherland |
| 12:30–2 p.m. | Missions Organization Luncheon | Café Biola |
| 12:30–2 p.m. | Missionary Fair | Lot F |
| 12:40–1:30 p.m. | Global Awareness rooms — non credit | Sutherland |
| 2–3:30 p.m. | Session 5 — | Gym and Overflow |
| 4:30–5:30 p.m. | Seminar C | Gym and Overflow |
| | OR | |
| 4:30–5:40 p.m. | Global Awareness Slot C | Sutherland |
| 4:30–6:30 p.m. | Cultural Event | Fountain |
| 7–8:30 p.m. | Session 6 — | Gym and Overflow |
| 8:30–10 p.m. | Extended Prayer and Worship | Gym |
| 10–11 p.m. | Global Awareness rooms — non credit | Sutherland |
Friday (March 16)
| | | |
| --- | --- | --- |
| Time | Event | Location |
| 9:30–11:30 a.m. | Session 7 — (2 credits) | Gym |
Please note: bold = for credit
Main Sessions (6): 1 credit
Seminars (3): 1 credit
Global Awareness: 1 credit
Friday Session: 2 credits
Total Credits Required: 5 credits
Conference volunteers: 2 hours of work = 1 credit
Maximum volunteer credits allowed: 2
Wednesday
Seminar A — 4:30–5:30 p.m.

| Event | Location |
| --- | --- |
| Jong Yoon — 5 Wrong Ways To Comfort Hurting People | Crowell |
| Guido Guido — Personal Testimony/Identity and Relationship in Jesus | Gym |
| Beth Schwartz — TBD | Mayers |
| Maggie Groban — Light Overcomes Darkness | Calvary |
Thursday
Seminar B — 11:30 a.m.–12:30 p.m.
| Event | Location |
| --- | --- |
| TBD — TBD | Crowell |
| Melody Workman — Changing the World: The Question No One is Asking | Gym |
| John Lunde — When Light Shines in the Light | Mayers |
| John Hart — Redemptive Entrepreneurship & Innovation: Creatively Responding to Some of the World's Most Pressing Issues | Calvary |
Seminar C — 4:30–5:30 p.m.
| Event | Location |
| --- | --- |
| Jeremy Treat — Every Student for Every Nation | Crowell |
| Claud Hickman — TBD | Gym |
| Jeff Timblin — TBD | Mayers |
---
KEYNOTE SPEAKERS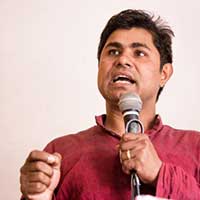 BP Khanal
BP Khanal graduated from International Graduate School of Leadership, Manila, with an M.Div. with theological education in 2008. He serves in his church as an elder and is volunteering at Maranatha Mission College as a Principal and is leading a new mission effort into the political sector through 'Politics as Mission.'
---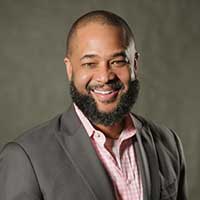 Bryan Loritts
Bryan Loritts is the lead pastor at Abundant Life Christian Fellowship of Silicon Valley, California. He is the award-winning author of five books,
God on Paper
,
A Cross Shaped Gospel
, Letters to a Birmingham Jail, Right Color/Wrong Culture and Saving the Saved: How Jesus Saves us from Try-Harder Christianity into Performance-Free Love, which was given the Christianity Today Award of Merit. He is also the co-founder of Fellowship Memphis in 2003 and founder of The Kainos Movement — an organization committed to seeing the multiethnic church become the new normal in our world. His messages can be heard daily on the Salem Radio Network's KFAX station. You can follow Pastor Bryan on Twitter at @bcloritts

.
---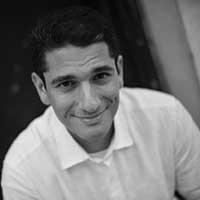 Afshin Ziafat
Afshin Ziafat is lead pastor of Providence Church in Frisco, TX. Afshin spent over a decade traveling nationally and internationally proclaiming the gospel of Jesus Christ in churches, retreats, camps, conferences and missions. He helped launch Vertical Bible Study at Baylor University in Waco, TX. He also partners with Elam Ministries and has traveled into the Middle East to train Iranian pastors. Afshin's passion is to teach the Word of God as the authority and guide for life, to preach Jesus Christ as the only Savior and Redeemer of mankind and to proclaim the love of Christ as the greatest treasure and hope in life. He and his wife, Meredith, currently reside in Frisco, TX, along with their daughters, Elyse and Ansley.
---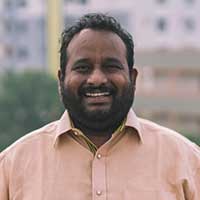 Suresh Kumar
Dr. Bishop Suresh Kumar is the President of Harvest India, an organization founded 50 years ago by his mother, Lalitha. Harvest India is an Indian-based NGO that seeks to serve the lowest of the low, often referred to as the Dalit people of India, through meeting real tangible needs while sharing the hope of Christ. Harvest India strives for holistic development of people and communities through four key areas of focus: Sharing the Gospel, Mercy Ministries, Orphan Care and Education. In the face of intense political and religious oppression, Harvest India is bringing the light of the Gospel and the dignity of Image-Bearing to thousands of individuals through their orphan homes, schools (elementary through college), crusades, bible colleges, church planting, water wells, elderly homes, HIV/AIDS care and so much more. Suresh and his wife Christina have four children and fourteen foster children, and are supported by a large staff on the ground in the state of Andhra Pradesh, India.
---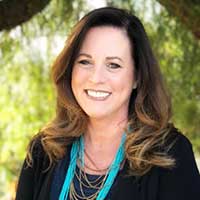 Shari Campa
Shari is passionate about journeying with people as they explore their passion and calling. Sharing authentically from the stories that shaped her life is an essential part of what she brings to any conversation. As one who came to faith through the power of the Holy Spirit breaking through decades of brokenness, she longs to see others set free into the fullness of all that God has for them. She is an alumnus of Talbot School of Theology with a Master of Arts in Spiritual Formation in Soul Care. Shari has been married to her husband John for 24 years and is mom to four and Mimi to three beautiful grandkids.
The following missions organizations are attending this year. Come visit them at the Missionary Fair on Wednesday and Thursday to meet representatives from each organization and learn more about the work that they do.
| Name | Description |
| --- | --- |
| | A global mission agency committed to sending multinational missionaries who treasure Jesus Christ and minister His Gospel in word and deed, primarily to the poor. Their three-pronged strategy for urban ministry can be defined under three headings: evangelism, discipleship, and development. |
| | A Christian mission sending agency with a heart for Africa's peoples. |
| | A school in South East Africa whose aim is to bring children to Jesus Christ through an education that is Christian. |
| | All Nations aspires to see disciple making movements in every people group of the world so that Jesus may be worshipped by every tongue, tribe and nation. |
| | Cadence International is an evangelical mission agency dedicated to reaching the military communities of the United States and of the world with the Good News of Jesus Christ. |
| | Leading a generation to tell the story of Jesus where it has never been told. |
| | Camino Global is on a shared journey of spiritual transformation with Spanish speakers. |
| | Children to Love is focused on meeting the needs of the suffering children of the world, providing help and assistance to empower 'the least of these' |
| | The vision of Christar is to cultivate Christ-honoring transformation in communities where He is yet to be worshiped. |
| | Win, build and send Christ-centered multiplying disciples. |
| | Ministry designed to equip God's people to evangelize his world and establish his Church. |
| | EDGE Project is an annual summer project in Altea~Alicante, Spain, fueled by intentional, self-directed individuals who cultivate a community-minded lifestyle through service and who value a process of discovery and growth in individuals. |
| | A non-profit educational organization committed to recruiting, equipping and sending quality educators to some of China's top educational institutions. |
| | ELIC has trained thousands of passionate people to work with government and institutional partners who want their professional education services. These services include placement and management of English teachers and teams, consulting, curriculum design and implementation, training, and refugee work. |
| | Empower a Child seeks to bring confidence and self-sustainability to orphaned and vulnerable children of East Africa by teaching modern skills, giving the opportunity of education, and enlightening through the word of God. |
| | Ministry for multiplying church leaders through accessible, locally owned, reproducible training systems. |
| | Of the world's 6,500 people groups, 2,500 are still unreached. Ethnos360, founded in 1942 as New Tribes Mission, helps local churches train, coordinate and send missionaries to these peoples. |
| | Extreme's ministry in South America is based on spiritual disciplines and a strong culture of discipleship. |
| | Communicating biblical truth about Israel and the Messiah, while fostering solidarity with the Jewish people. |
| | Jesus for Muslims. |
| | GoCorps exists to connect Christian young adults with ways they can use their degree overseas alongside strategic long-term projects. |
| | The story of GoTEN began with a vision to see a disciple making movement among an unreached people group in south Asia. The vision has grown to include all unreached people groups; hence, the name, Go To Every Nation. |
| | Seeks to develop relationships with the people in our community through a food bank in order to meet their physical and spiritual needs. |
| | Reaching Europe by multiplying disciples and growing Christ's Church |
| | We envision the local Church in Africa effectively caring for the dying, orphans and widows, and unified in this mission with the Church outside Africa. |
| | focused on evangelizing and enabling poorly supported missionaries in Africa and Haiti though documenting their needs and raising funds through various churches, denominations and individuals, extending to developed church planting, primary and secondary schools, after school, bible clubs, bible camps, vacation bible clubs, missionary training institute, and a weekly radio broadcast. |
| | HEART's mission is to educate, equip and empower Christian workers with practical skills in cultural adaptation, problem solving and community development for the purpose of meeting the needs of the hungry and oppressed while sharing the good news of God's love. |
| | a multifaceted ministry with the goal of building and equipping Indian nationals to fulfill the Great Commission of our Lord. |
| | Communities of missionaries living in poor, marginalized neighborhoods around the world – places most people want to avoid or ignore, seeking to live out the good news of Jesus among the poor, both with words and deeds. |
| | InterAct Ministries exists to make disciples among least-reached peoples in cooperation with like-minded churches and organizations. |
| | International Media Ministries is telling the story of a God who changes lives. This story of hope is being shared in almost 70 languages through films, one-minute social media conversation starters, short Biblically-based videos, radio programs, and media training. |
| | The vision of International Project is to see church planting movements among unreached people groups by engaging diaspora internationals and ethnic communities. |
| | We Are Jewish People Who Believe In Jesus, and we want to tell everyone about Jesus the Messiah |
| | Our ministry is dedicated to extending the love and message of Jesus Christ to people who are affected by disability around the world. |
| | To equip young leaders in central and Eastern Europe to fulfill Christ's commission through the local church. |
| | Justice Rising brings peace to communities affected by war by providing quality education to children at risk. They build schools, develop programs and raise up community leaders towards the goal of promoting peace and breaking the cycle of war. |
| | LAMA's passion and vision is to reach the vast number of youth throughout the Spanish speaking world with the transforming message of The Gospel. |
| | Vision Trust aims to develop orphaned and neglected children into mature Christians equipped to live in their own culture by enabling Christian nationals to meet the physical, educational, emotional, and spiritual needs of these children. |
| | By building a vibrant business, making technology useful, and investing in communities, Liferay makes it possible for people to reach their full potential to serve others. |
| | A community of Christ-followers relentlessly pursuing God through His Word, seeking to become like Him, and serving others. |
| | Kids need more than a hug; they need a loving parent and a caring sponsor. Together, we can change the world for at-risk children. |
| | Mission to the World seeks to be obedient to the Great Commission by teaching people to follow Jesus as Lord and Savior, to be baptized, and to obey all that Jesus commands. |
| | MGF is an evangelical faith mission supporting missionaries to serve the Lord where He has called them in North America. |
| | Morning Star Development brings hope and opportunity to the people of Afghanistan, using sustainable economic and community development initiatives designed to empower individuals and transform communities. |
| | OMF International is a worldwide organization united around a common call and passion: to reach the unreached peoples of East Asia with the hope of the gospel. |
| | One Challenge is an interdenominational, international, Christian faith mission sending agency. OC empowers local church ministry in more than 100 countries around the world. |
| | Pioneer Bible Translators bridges the gap between the church and the Bibleless peoples around the world. Our team is composed of Bible translators, literacy evangelists, church planters and a variety of support personnel working to see transformed lives through God's Word in every language. |
| | Pioneers partners with more than 2,000 churches to send these missionaries to least-reached peoples. |
| | RIMI's mission is to reach the unreached people groups in South Asia and around the world with the gospel of Jesus Christ, especially the poor and marginalized including Dalits, rural women, and slum children. |
| | Samaritan's Purse is a nondenominational evangelical Christian organization providing spiritual and physical aid to hurting people around the world. |
| | Serve Seattle is the urgent response to a generation's search for purpose and the outcry of our city. We believe calling, purpose, and direction are found when your eyes are on Christ, not oneself. |
| | Shevet Achim is a grace-based international community that brings children with congenital heart defects to the advanced medical centers in Israel. |
| | Missionary Athletes International has a passion to share the message of Jesus Christ with people around the world through the sport of soccer. |
| | TEAM partners with churches to send missionaries and establish reproducing churches among the nations, to the glory of God. |
| | The mission of Rafiki Foundation is to help Africans know God and raise their standard of living. |
| | TIYYA strives to provide community support and educational opportunities for families of refugees, immigrants, and displaced Americans. |
| | Union Rescue Mission seeks to serve the homeless of Los Angeles, embracing people with the compassion of Christ. |
| | Urbana is a catalytic event bringing together a diverse mix of college and graduate students, faculty, recent graduates, pastors, church and ministry leaders, missions organizations and schools. |
| | Sharing the good news with the LDS faithful. |
| | Village Schools International sends missionary teachers to small villages in Africa to get so involved in the lives of their students that sharing the Gospel is the natural result of loving them. |
| | Desires to see native America restored and transformed by the Creator into self-determined, emboldened servants, enlarging God's global kingdom. |
| | World Gospel Mission engages Christ-like disciples to transform the world. |
| | World Horizons is a mission organization working among the world's least reached nations. We're engaged in a wide diversity of ministries because we are committed to making disciples among those who have had the least opportunity to know the gospel of Christ. |
| | We are a global mission agency dedicated to church planting among unreached people groups. |
| | For more than 70 years, Wycliffe has helped people around the world translate the Bible into their own languages. We also help with language development, literacy and other spiritual and physical needs. |
| | Young Life seeks to Introduce adolescents to Jesus Christ and help them grow in their faith. |
| | ZOE International is a Christian organization with the mission to bring the Good News of Jesus Christ and to make disciples of the unreached people of the world and to demonstrate God's compassion through rescuing and caring for orphans and children from human trafficking. |
Who We Are
We are a team of sixteen students committed to praying for missions conference and providing a space of prayer for students.
What We Do
Missions Conference Prayer & Worship is here to support students process what God is doing in their lives, provide places of prayer, and lean into the work God is doing around the world to impact lives for Christ.
Our Passion
Prayer. Worship. Dancing.
Prayer Requests
It is our privilege to pray for you. Any prayers received will be lifted up by the Missions Conference Prayer & Worship team.
What is Global Awareness?
A 30 minute breakout session that informs students on global and local issues and gives them a space to reflect and respond.
Theme: Maker of All
---
Key Verses
Rich and poor have this in common: The LORD is the Maker of them all.
—Proverbs 22:2
Is not this the kind of fasting I have chosen: to loose the chains of injustice and untie the cords of the yoke, to set the oppressed free and break every yoke? Is it not to share your food with the hungry and to provide the poor wanderer with shelter—when you see the naked, to clothe them, and not to turn away from your own flesh and blood? Then your light will break forth like the dawn, and your healing will quickly appear; then your righteousness will go before you, and the glory of the Lord will be your rear guard. Then you will call, and the Lord will answer; you will cry for help, and he will say: Here am I.
—Isaiah 58:6-9
"If anyone has material possessions and sees a brother or sister in need but has no pity on them, how can the love of God be in that person?Dear children, let us not love with words or speech but with actions and in truth."
—1 John 3:17-18
The light shines in the darkness, and the darkness has not overcome it.
—John 1:5
Itinerary
Breakout Rooms

Child Oppression
Racial Injustice
Unreached People Groups
Persecuted Church

Video (5 min.)
Speaker (10-15 min.)

Familial aspect of Maker of All
Sovereignty aspect of Maker of All
---
Times
Wed March 15
Slot A 4:30–5 p.m.
Slot B 5:10–5:40 p.m.
Thursday March 16
Slot C 11:30 a.m.–12 p.m.
Slot D 12:10–12:40 p.m.
Slot E 4:30–5 p.m.
Slot F 5:10–5:40 p.m.
Locations
How do I find my way around campus?

Visit our campus map to find locations for every Missions Conference event.
Credit
What if I come in late or leave early from a session or seminar?
In order to receive a credit, you must be present at the session or seminar for the entire duration. If you come in late, you may not get scanned and also if you leave early, you will be scanned out so that you will not be able to receive the credit.
What if my credit didn't show up online?
Don't worry. Because there are so many credits being entered, sometimes it takes a while for them to be recorded. However, if your credit is not showing up after a couple days, you will want to email mc.credit@biola.edu.
SMU Involvement
How can I get involved with the Student Missionary Union?
The Student Missionary Union is passionate about motivating and mobilizing students to align their lives towards the completion of the Great Commission. Within SMU, there are several departments: Missions Conference, Local Missions, Short Term Missions, Finance, Office Staff and Marketing and Communication. For more information about each of these departments, check out the smu.biola.edu website. However, the best way to get information would be to walk into the SMU office located in the SUB.
MC Involvement
How can I apply to be a MC Coordinator?
The MC Coordinator positions are hired during September of each year and there are a total of 12 coordinators with 2 in each of the 6 departments. There is an application and interview process that start in August/September each fall semester. To find more information about the MC departments, check out the biolamissionsconference.com website. This is a paid position.
How can I join MC staff?
Each of the six departments within the MC department have a staff that meet weekly both in the Fall and Spring leading up to conference. The staff ranges from 75 - 100 Biola students in totality. There is an application process to be an MC staff member and this is usually released in early October after a MC staff info night.
Other Questions
Will wheelchairs be accommodated?
Yes. Biola's Campus is wheelchair accommodating and we can make further arrangements for the sessions.
Do you provide sign language interpretation or accommodations for students with disabilities?
Yes. We will have ESL interpreters at the main sessions. Email mc.sessions@biola.edu for more information.
You can also contact the Learning Center (learning.center@biola.edu) if you require any accommodations during Missions Conference, or have concerns related to any physical, psychological, medical or learning diagnosis.
My question isn't listed above — how can I get an answer?
Email mc.assistant@biola.edu for any further questions.