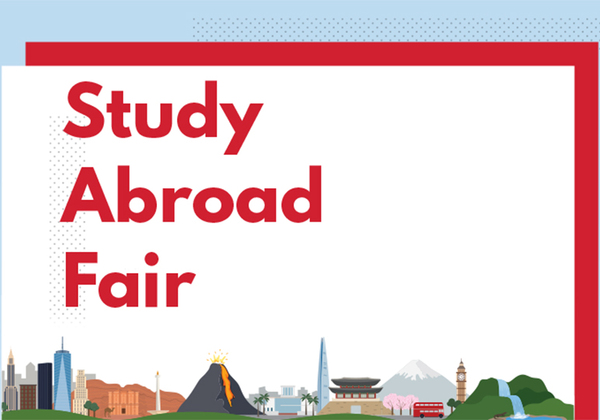 Spring 2023 Study Abroad & USA Fair
Monday, February 13, 2023
10 a.m.–3 p.m. Pacific

Walkway between the fountain and bells
Hosted By: Study Abroad and Study USA

Open to: Students
Cost and Admission
This event is free to attend.
Visit the Study Abroad and Study USA Fair on Monday, February 13 to learn more about opportunities for a semester away from Biola. Meet with program providers from the following destinations:
American Studies (Washington, D.C.)
Biola London
Capetown, South Africa
Creation Care Studies Program (Belize, New Zealand)
Ecuador
Indonesia (Exchange Program)
Italy
Japan (Exchange Program)
Middle East Studies Program
NYC Semester Program (New York)
Paris
Rome
Scholars' Semestre Oxford
Sevilla, Spain
South Korea (Exchange Program)
It's never too early to learn about Study Abroad and Study USA programs, even if this is your first semester at Biola!
Fall 2023 Abroad Applications are due March 15. Visit between 10 a.m. and 3 p.m. on February 13 to learn more!
Questions?
Contact Austin Robertson at:
562-903-4782
study.abroad@biola.edu