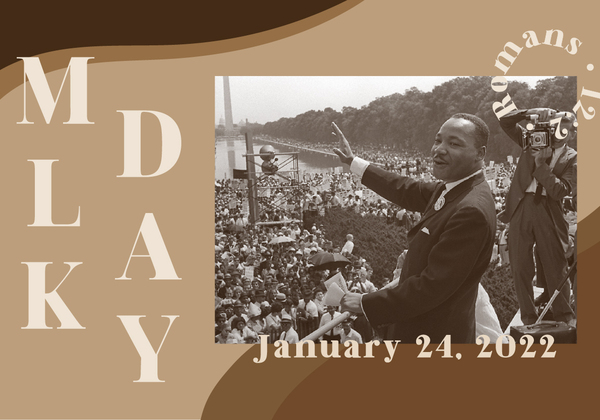 MLK Day 2022
"Becoming a Transformed, Non-Conforming Community" Romans 12:2
Cost and Admission
This event is free to attend.
The Division of Diversity and Inclusion invite the Biola community to participate in the 2022 Celebration of the Rev. Dr. Martin Luther King, Jr. on Monday, January 24, 2022. The theme for this year is "Becoming a Transformed, Non-Conforming Community", from Dr. King's sermon, "Transformed Non-conformist" based on Romans 12:2.

We are hosting a panel discussion from 4:30 - 5:45 p.m. through a Zoom webinar. We encourage the Biola community to continue the conversation with us as we dive deeper into becoming a transformed non-conforming community.
Questions?
Contact Lavonue Scannell at:
Lavonue.scannell@biola.edu