For information on Biola University's coronavirus (COVID-19) response and updates, visit
biola.edu/coronavirus
.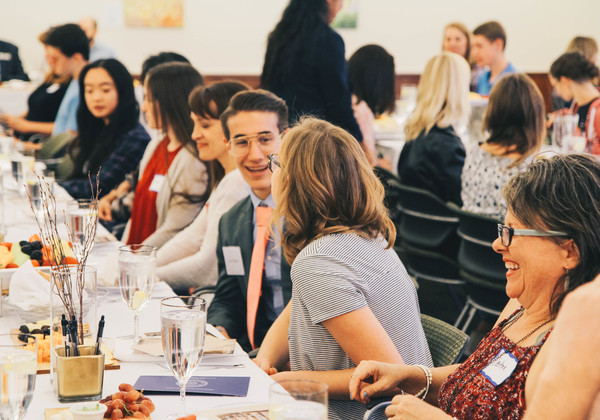 Honors Hour
A free preview event for prospective Torrey Honors students and their families
Cost and Admission
This event is free to attend.
The Torrey Honors Institute is the undergraduate honors program at Biola University. Renowned for its unique style of education and student opportunities, Torrey Honors is an opportunity to bring small, discussion based classes to any Biola degree.
Come learn more about Torrey Honors' distinctives: its rich community of learning, unique study abroad opportunities, and one-on-one faculty mentoring. At Honors Hours, you will enjoy appetizers and dessert with Torrey Honors faculty and current students and listen in as faculty demonstrate the way we learn together.
Registration is free for prospective students and their families, though space is limited. Please note that your registration for Spring Preview Day is separate from your Honors Hour RSVP. To RSVP for Honors Hour, please complete this online registration form.
We recommend quickly submitting your RSVP as soon as possible as the event does reach maximum capacity. Families who are unable to secure an RSVP will be placed on our event waitlist.
Questions?
Contact Michelle Lum at:
562-906-4555
torrey.admissions@biola.edu