For information on Biola University's coronavirus (COVID-19) response and updates, visit
biola.edu/coronavirus
.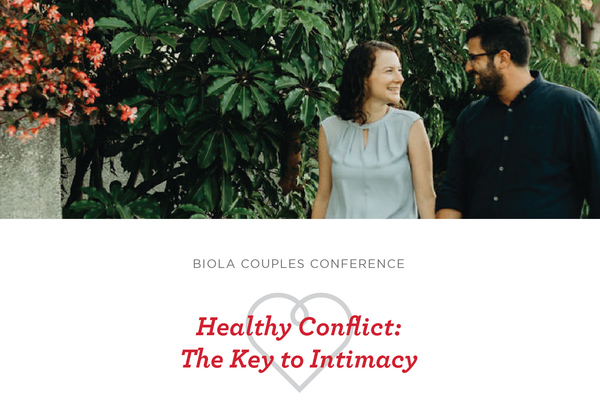 Biola Couples Conference
Healthy Conflict: The Key to Intimacy
Saturday, February 15, 2020
9 a.m.–3 p.m.

Talbot East Plaza 11 - Andrews Banquet Room
Hosted By: Center for Marriage & Relationships

Open to: Alumni, Faculty, General Public, Staff, Students
Join us on Saturday, February 15th (and on March 23rd for a date night/follow-up) for the Biola Couples Conference, for seriously dating, engaged and young/newly married couples. This year's theme is Healthy Conflict: The Key to Intimacy.
Sign up to receive:
Sessions all day Saturday
Training materials and resources
Continental breakfast and lunch
Date night in March
The cost of this conference is $30 and will include a continental breakfast and lunch. The follow-up event on March 23rd will also include a dinner.
Questions?
Contact Chelsea Smith at:
562.903.4708
cmr@biola.edu