For information on Biola University's coronavirus (COVID-19) response and updates, visit
biola.edu/coronavirus
.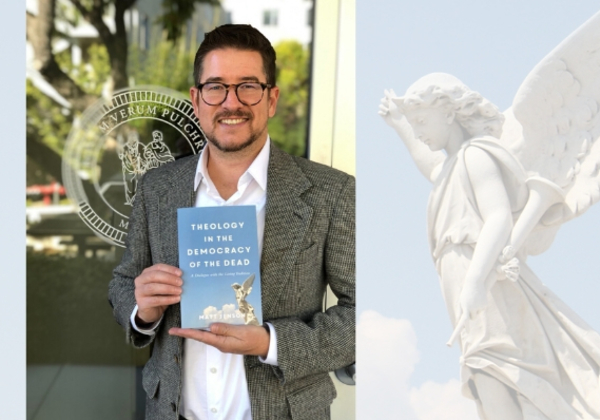 Theology in the Democracy of the Dead
Book Launch & Discussion
Tuesday, December 10, 2019
7:30–8:45 p.m.

Business 109 - Moats Lecture Hall
Hosted By: Torrey Honors Institute

Open to: Alumni, Faculty, General Public, Parents, Staff, Students
Cost and Admission
This event is free to attend.
Join Matt Jenson, Fred Sanders, and Melissa Schubert as they talk about Jenson's just-released book, Theology in the Democracy of the Dead: A Dialogue with the Living Tradition. The product of 10 years of writing and reflection, Jenson invites readers to apprentice themselves to master theologians, learning from them how to think with Scripture about the ways and works of the triune God. Books will be for sale at 50% off.
Questions?
Contact Mairin McCuistion at:
ext. 5585
mairin.mccuistion@biola.edu