For information on Biola University's coronavirus (COVID-19) response and updates, visit
biola.edu/coronavirus
.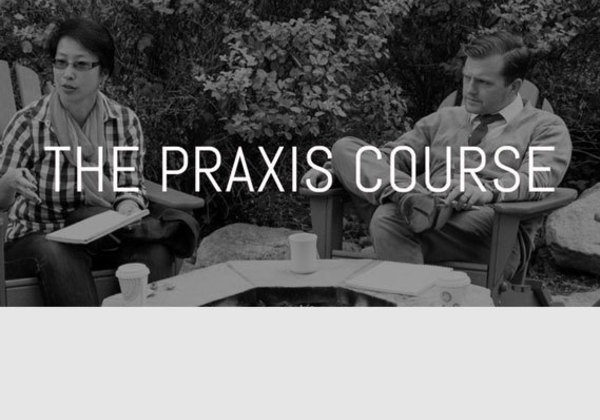 The Praxis Course
Develop the Mindset of a Redemptive Leader
October 14 - November 19, 2019

Online live event:

Hosted By: Crowell School of Business

Open to: Alumni, Faculty, General Public, Parents, Staff, Students
Cost and Admission
This event is free to attend.
At Praxis, we believe the future of culture depends largely on the worldview of the next generation of entrepreneurs, innovators, creators, and builders.
And that in this time of radical cultural and technological change, the Church's witness depends largely on the praxis—the faith in action—of Christians.
So: as we put our own faith into action through our work, especially in the areas of entrepreneurship, innovation, and creativity, what are we bringing to the task? How do we start things, build things, and create things in ways that love and serve our neighbors? Are our imaginations, practices, and values actually distinct from those around us? Does our identity in Christ actually change the way we imagine, serve, and lead?
The Praxis Course is designed to help you reflect on those questions. It's organized around what we call the "Mindset of the Redemptive Leader."
For comparison's sake, the common mindset toward creative work could be summed up this way:
WE CREATE FROM STRENGTH, FOR PROGRESS, THROUGH HUSTLE, WITH OPTIMISM, IN STRIVING.
Every part of that mindset is a good thing! But taken together, that mindset is fundamentally about ourselves—our strength, our hustle, our optimism, our achievement.
The mindset of the redemptive leader, on the other hand, is altogether different:
WE CREATE FROM LOVE, FOR RESTORATION, THROUGH SACRIFICE, WITH HOPE, IN FREEDOM.
In order for your work to result in outcomes in the world that are restorative, truthful, and humanizing, we believe you must start with a redemptive mindset.
The course begins with an invitation into God's creative vocation (We Create) and ends with commissioning and benediction to take redemptive action in the world (In Freedom).

Learn more


Questions?
Contact Robert Harp at:
5183
robert.harp@biola.edu
More from Startup Competition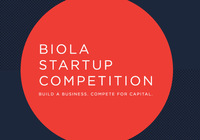 Kickoff Speaker to be announced soon!
Monday, September 21, 2020
7:30–9 p.m.