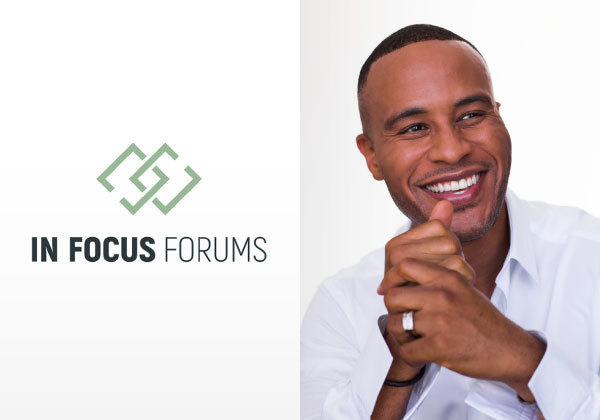 In Focus Forum: Devon Franklin
Devon Franklin: Hollywood 10 Commandments
Thursday, October 17, 2019
7–9 p.m.

Production Center 130 - Studio A
Cost and Admission
This event is free to attend.
Are you tired of living a life paralyzed by fear? Are you anxious to break free of the "beware mentality" that has kept generations of well-meaning people living beneath the fullness of their calling?
You're unfulfilled because you've been convinced that you would lose your faith if you pursued the secular ambitions God has put in your heart. However, until you pursue those ambitions you will miss out on the fullness of God and the success you were created to have.
For too long there's been a line drawn between the spiritual and the secular, and we have been conditioned to believe that if we cross this line in either direction, we will have gone too far. It's time to break down this barrier so you are free to pursue your career in the entertainment industry.
Join us as we welcome producer, author and speaker, Devon Franklin.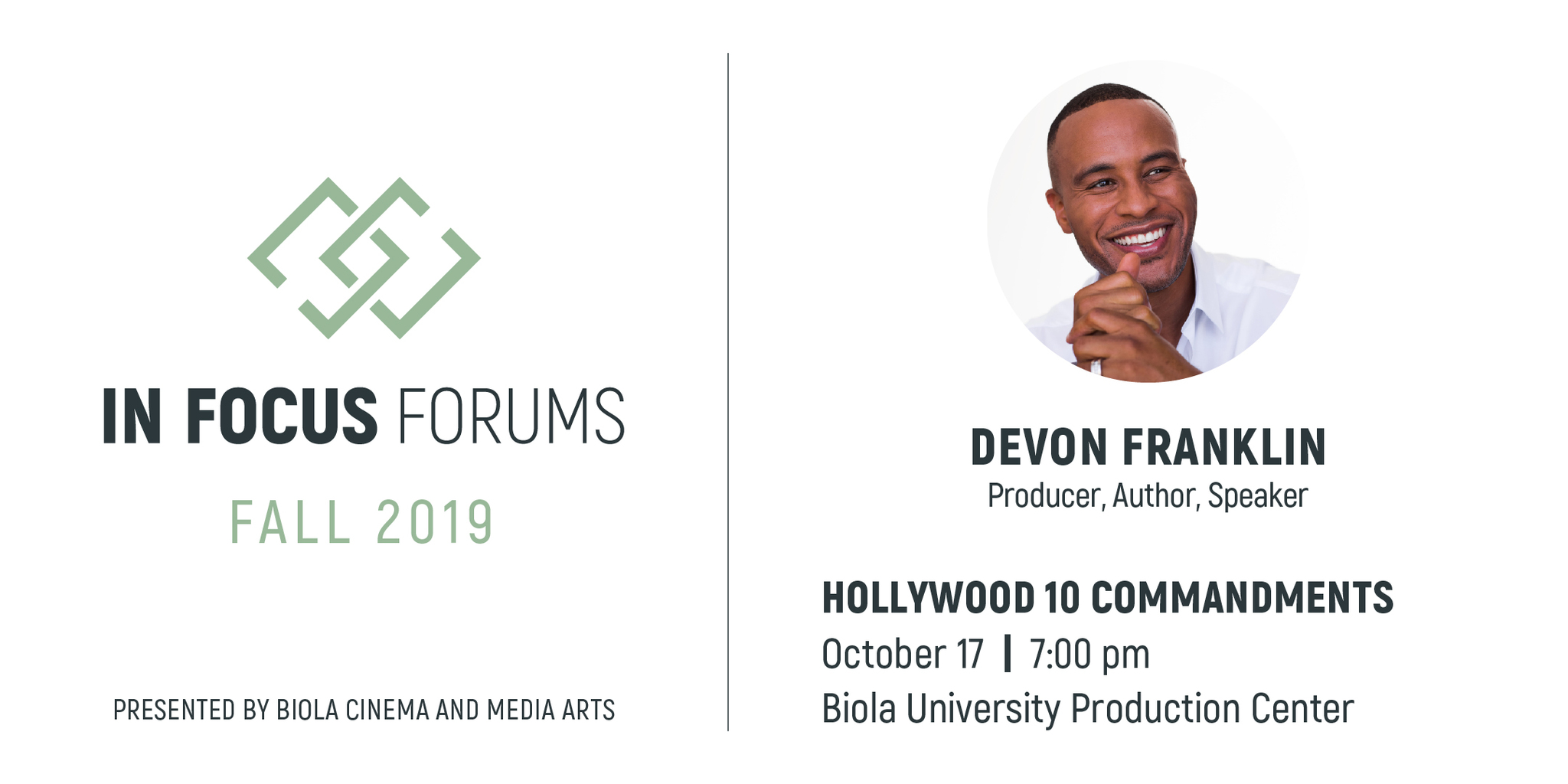 DeVon is a world renowned producer, author and speaker. DeVon serves as President/CEO of Franklin Entertainment, a dynamic multimedia entertainment company with a first-look film deal at 20th Century Fox. DeVon most recently produced the hit inspirational film BREAKTHROUGH starring Chrissy Metz for Disney/Fox, the hit Sony Pictures Animation animated film THE STAR and the hit Sony Pictures film MIRACLES FROM HEAVEN. Along with his work as a producer, he is also the author of multiple best-selling books including THE TRUTH ABOUT MEN, THE SUCCESS COMMANDMENTS, THE WAIT (co-written with his wife actress Meagan Good) and PRODUCED BY FAITH.
Beliefnet called him one of the "Most Influential Christians Under 40," Variety Magazine named him one of the "Top 10 Producers to Watch," Ebony Magazine has distinguished him as one of the "Top 100 Influential African-Americans in America".
Questions?
Contact CMA at:
5732
cma@biola.edu