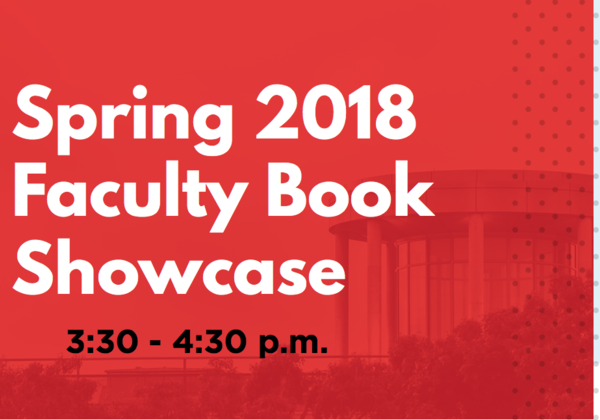 Spring 2018 Faculty Book Showcase
Celebrate Recent Faculty Books Published
Cost and Admission
This event is free to attend.
You are invited to attend the Spring 2018 Faculty Book Showcase on Wednesday, April 11 from 3:30–4:30 p.m. at Guimarra Courtyard. Hosted by the Biola University Library and University Communications and Marketing, the event is a new endeavor to honor published works by faculty in recent months. We hope you will join us in celebrating these faculty and learning more about their individual works!
Faculty will share about their recent books and guests will have the opportunity to purchase books at the event.
The event will honor the following faculty and their corresponding books:
Fred Sanders, Retrieving Eternal Generation & The Task of Dogmatics
Gary McIntosh, Building the Body: 12 Characteristics of A Fit Church
Joe Hellerman, Why I Need the Church
JP Moreland, Theistic Evolution: A Scientific, Philosophical, and Theological Critique
Kenneth Berding, The Apostolic Fathers: A Narrative Introduction
Leon Harris, The Holy Spirit as Communion: Colin Gunton's Pneumatology of Communion and Frank Macchia's Pneumatology of Koinonia
Michael Lessard-Clouston, Second Language Acquisition Applied To English Language Teaching
Robin LaBarbera, Educating Students with Autism Spectrum Disorders: Partnering with Families for Positive Outcomes 1st Edition
Todd Thompson, Norman Anderson and the Christian Mission to Modernize Islam
Refreshments will be served. RSVP here.For more information, please contact Alisa Ohara at alisa.ohara@biola.edu.

Questions?
Contact Alisa Ohara at:
(562) 903-4727 ext. 5382
alisa.ohara@biola.edu