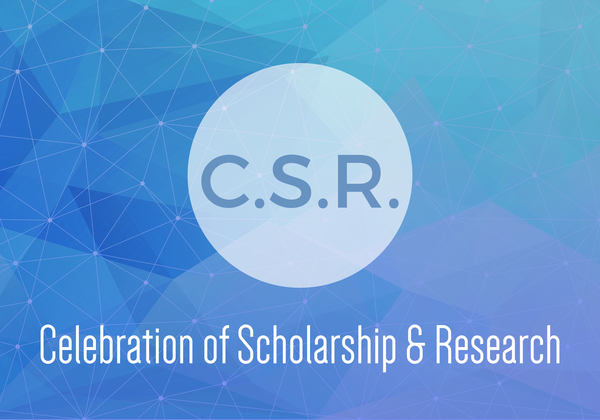 Celebration of Scholarship & Research
Wednesday, April 18, 2018
4–7 p.m. Pacific

Library Reading Room & Giumarra Courtyard
Hosted By: Office of Faculty Advancement

Open to: Alumni, Faculty, Staff, Students
Cost and Admission
This event is free to attend.
Join us for our first Celebration of Scholarship & Research (CSR) hosted by Biola's Office of Faculty Advancement. For our inaugural event, we will have over 50 poster presentations from a variety of disciplines and presenters. We will also feature a faculty panel to share strategic tips and personal experiences of the research process: Kristianna Altamirano (Kinesiology and Health Science), Jonah Chang (Chemistry, Physics and Engineering), Lisa Swain (Cinema and Media Arts) and Allen Yeh (Intercultural Studies).
Come learn about research and celebrate the academic achievements of our Biola community! We will have raffle prizes, snacks and refreshments.

---
Schedule:
| Time | Description |
| --- | --- |
| 4–4:15 p.m. | Opening |
| 4:15–5 p.m. | Round 1 (Poster Presentations) |
| 5:10–5:45 p.m. | Panel Session |
| 5:45–6:30 p.m. | Round 2 (Poster Presentations) |
| 6:30–7 p.m. | Closing |
---
Application:
Apply through the online CSR application
Applications will be due January 19, 2018
You will receive a copy of your application via email and will be able to edit your form until the due date
Student presentations need to be shared with and approved by a faculty member prior to application submission.
---
FAQs:
Q: What kind of research is needed?

A: The work needs to forward knowledge in the field in a distinct way. Not just a synthesis of existing research, but a synthesis that moves an idea forward with a new conceptual contribution.

Q: How recent does my research need to be?


A: It needs to be within the last four years

Q: What format will the presentation be in?

A: Poster presentation (36x48 inches, trifold — will need to be able to stand on own)

Q: If I am presenting with others, does each person need to submit an application?

No, each person does not need to submit an application. Only one person per group/presentation needs to submit the application.
---
Resources:
---
Poster Presentation Templates:
Questions?
Contact Karina Serrano at:
(562) 944-0351 ext. 3844
karina.e.serrano@biola.edu