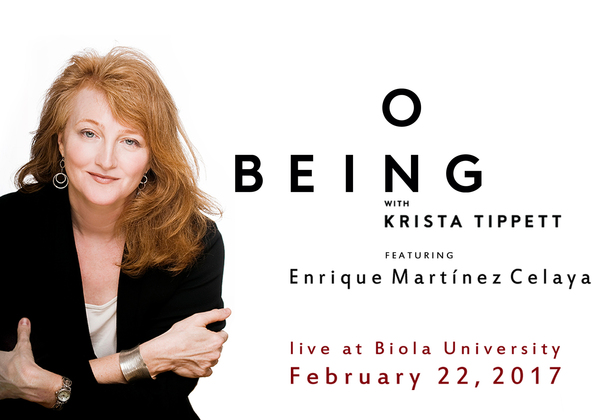 ON BEING with Krista Tippett
Live at Biola University
Wednesday, February 22, 2017
7:20–9 p.m. Pacific

Feinberg - Calvary Chapel

Open to: Alumni, Faculty, General Public, Parents, Staff, Students
Cost and Admission
This event is free to attend.
On February 22, the Biola University Center for Christianity, Culture and the Arts is hosting a live recording of the renowned public radio podcast
Krista Tippett will be interviewing Los Angeles-based artist Enrique Martínez Celaya as part of On Being's new series "Public Theology Reimagined," which will air in the coming weeks and months.
This is a FREE event and all are welcome, but tickets are required and seating is limited. For more information and to reserve your ticket, please visit ccca.biola.edu.
Questions?
Contact Nila Osline at:
562-903-4806
nila.osline@biola.edu