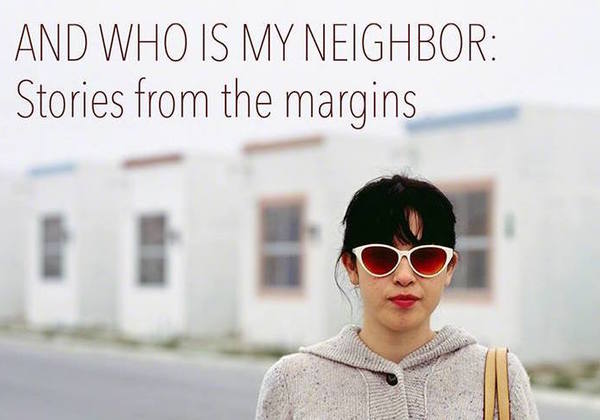 'And Who is My Neighbor: Stories From the Margins' Reception
Exhibition Reception at The Earl & Virginia Green Art Gallery
Cost and Admission
This event is free to attend.
AND WHO IS MY NEIGHBOR: STORIES FROM THE MARGINS, brings together a diverse group of artists who respond to division and injustice by highlighting the stories of oppressed and marginalized people. At times these stories point to the difference among us and the very real struggles faced by the Other in our society; at other points, the work highlights our common ground despite difference in an effort to bridge the divide.
The exhibition title references the biblical parable of the Good Samaritan, highlighting the love shown by a Samaritan man (a cultural outsider) to a man that had been robbed, beaten and left nearly dead. At the end of that story we are compelled to, "Go and do likewise"—show mercy and love to all those in need.
Featuring artwork by: Diedrick Brackens, Kent Anderson Butler, Alejandro Cartagena, Ramiro Gomez, Lauren Halsey, Nery Gabriel Lemus, Patrick Martinez, Amitis Motevalli, Cheryl Pope, Tali Weinberg, Dana Weiser, and Kehinde Wiley.
Curated by: Nery Gabriel Lemus and Jeff Rau.
The exhibition will be on view September 22 - October 28, 2016.
Questions?
Contact Jeff Rau at:
x. 4807
art.gallery@biola.edu