Cost and Admission
This is a paid event.
$25.00
Individual Ticket
$40.00
Couple Ticket

2 Individuals

$20.00
Group Ticket (3+)

3+ individuals. Discount available until Nov. 7th.

$20.00
Full-Time Student or Active Duty Military Ticket
Join the Christian Apologetics department and High Desert Church for an exciting one-day apologetics conference on November 13th in Victorville, CA. Gain the confidence to defend and strengthen your faith by hearing from top apologists and philosophers such as Craig Hazen, Erik Thoennes, Brett Kunkle, Clay Jones, Thaddeus Williams and more. Gain insight on topics such as dealing with doubt, arguments for the existence of God and why God allows evil. This is an event you will not want to miss!
More information coming soon!
Questions?
Contact Megan Clark at:
562.906.4570
conference.coordinator@biola.edu
Saturday, November 13
9–9:10 a.m.
Event Begins: Announcements and Introductions
9:10–9:40 a.m.
Craig Hazen: What in the World are We Afraid Of?
9:40–10:30 a.m.
Erik Thoennes: The Problem of Truthless "Compassion" in the Church
10:30–10:35 a.m.
Staff Team Reflection

10:35–10:50 a.m.
Break
10:50–11:40 a.m.
Breakout Sessions

Kevin Lewis: The Danger and Damage of "Progressive" Christianity
Scott Smith: Addressing the Skeptic
Paul Spears: Learning to Converse Effectively about Same Sex Attraction
John Kalmikov: Dealing with Doubt

11:40–11:50 a.m.
Break
11:50 a.m.–12:40 pm.
Brett Kunkle: Social Media and your Family- Blessing, Curse or Both
12:40–12:45 p.m.
Staff Team Reflection
12:45–1:30 p.m.
Lunch Break
1:30–2:20 p.m.
Thaddeus Williams: Confronting Injustice without Compromising Truth
2:20–2:25 p.m.
Staff Team Reflection
2:25–2:35 p.m.
Break
2:35–3:25 p.m.
Breakout Sessions

Claudia Kalmikov: Responding to Relativism
Craig Hazen: Fearless Prayer- Why We Don't Ask, and Why We Should
Kevin Lewis: The Special Connection Between Legan Edvice and Apologetics
Brett Kunkle: Keeping Your Kids on God's Side

3:25–3:35 p.m.
Break
3:35–4:25 p.m.
Clay Jones: Immortality Apart from God? How Humans Try to Make it Happen
4:25–4:30 p.m.
Staff Team Reflection
4:30 p.m.
Final Word & Dismissal
Plenary Speakers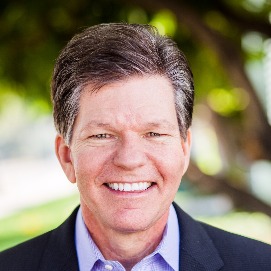 Craig J. Hazen, Ph.D.
Craig is the founder and director of the M.A. in Christian Apologetics and Director of the M.A. in Science and Religion at Talbot School of Theology. Craig has written and edited several books and articles including Five Sacred Crossings and Fearless Prayer.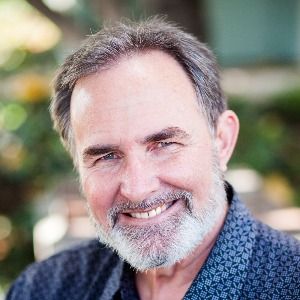 Clay Jones, D.Min.
Clay is a visiting scholar for the Christian Apologetics program at Talbot School of Theology. He holds a D.Min. from Trinity Evangelical Divinity School as well as an M.Div. and a B.A. in Philosophy. Clay is an expert in the topic of why God allows evil and has written a book on the topic.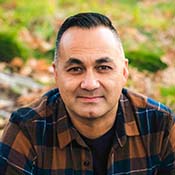 Brett Kunkle
Brett Kunkle is the founder and president of MAVEN, a movement to equip the next generation to know truth, pursue goodness and create beauty for the cause of Christ. He has more than 25 years of experience working with youth and parents. In addition, Brett is a Teaching Fellow at the Impact 360 Institute. He was an associate editor for the Apologetics Study Bible for Students and coauthored A Practical Guide to Culture: Helping the Next Generation Navigate Today's World and A Student's Guide to Culture. He received his Master's degree in philosophy of religion and ethics from Talbot School of Theology. Brett lives with his wife and five kids in Southern California.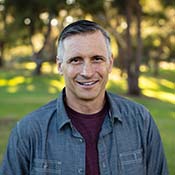 Erik Thoennes
Erik is Professor of Theology, and Chair of the Theology Department at Biola University (Talbot School of Theology) and also a pastor at Grace Evangelical Free Church in La Mirada, CA. He also taught at Wheaton College and Trinity Evangelical Divinity School. He is the author of Life's Biggest Questions: What The Bible Says About the Things that Matter Most, and Biblical and Theological Studies: A Student's Guide. Erik's undergraduate degree was in philosophy from Central Connecticut State University, and he has graduate degrees in biblical studies and evangelism from Wheaton College and a Ph.D. Theology from Trinity Evangelical Divinity School. Before coming to California he coached high school and college football and was a manager of a group home for developmentally disabled adults. Some of the most fun and enriching experiences of his life have been: meaningful local church involvement, adopting children, hitchhiking around America, working with at-risk youth and playing American football in Europe. Erik's primary goal in life is to love and glorify Christ more each day and help others to as well.
Breakout Speakers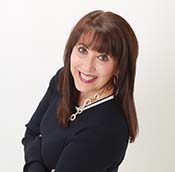 Claudia Kalmikov
Claudia is a Christian apologist, national speaker and blogger. She holds a B.A. in Business with a concentration in sales from California State University Fullerton and an M.A. in Christian Apologetics from Talbot Seminary. She blogs at Straight Talk With Claudia K and is on the speaking team for the Biola On The Road Apologetics conferences, and teaches the women's Bible studies at her church.
Claudia has been a repeat guest on the KKLA radio show in Los Angeles, Real Life With Gina Pastore and David James and her blog posts have been published multiple times in The Poached Egg online apologetics magazine. She is also a member of Women In Apologetics and is a contributing writer and speaker for the same. Claudia has a background in corporate sales, spent 21 years raising two sons, and now teaches apologetics in the hopes of making an eternal impact in the world for Christ.
John Kalmikov
John received his B.A. in Business Administration/Finance from California State University Fullerton in 1983. He has earned his living in commercial real estate for 38 years, as a developer and an apartment broker/Investor. In 2016, he earned a M.A. in Christian Apologetics from Talbot Seminary at Biola University, and speaks and teaches apologetics. John has been married to Claudia for 36 years and together, they have two grown sons. His hobbies are boating, hiking and cycling. He is known as the cycling trail evangelist.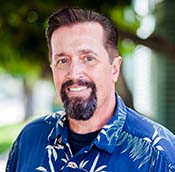 Kevin Lewis
Kevin Lewis is a professor of theology, law and apologetics at Biola University. Professor Lewis's research interests include the fields of Polemical & Elenctic Theology, Systematic Theology, Christian Apologetics, Theology and Law integration, and Jurisprudence and Public Policy. He is the founder and president of the Institute for Theology & Law. He is also an active lecturer and seminar speaker at churches, colleges and conferences, and has appeared on many radio programs, both as a guest and a host, and television shows addressing a variety of theological, legal, political and apologetics topics. Professor Lewis is also a practicing attorney and a partner in the Law Office of Lewis & Lewis and is an affiliate attorney with the Pacific Justice Institute.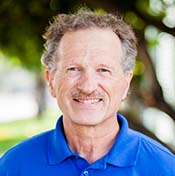 R. Scott Smith
R Scott Smith, Ph.D. (USC), is professor of ethics and Christian Apologetics in Biola's MA Christian Apologetics program. He is the author of Authentically Emergent: In Search of a Truly Progressive Christianity, In Search of Moral Knowledge, and Naturalism and Our Knowledge of Reality.