Cost and Admission
This is a paid event.
$34.00
Early Bird
$39.00
General
$68.00
Married Couples
$20.00
Student/Alumni
$20.00
Groups (10+)

Please contact the Apologetics department for more information
The annual EPS Apologetics Conference is back! Join us for the highly anticipated three-day apologetics conference this November! The biggest event in apologetics will be held November 18-20 in Denton, TX. Biola Apologetics is partnering with the Evangelical Philosophical Society (EPS) and Denton Bible Church to bring 30 of the top apologists and philosophers in the world together for the goal of better equipping Christians. By attending this conference you will have the opportunity to learn from the leading Christian scholars of our time such as J.P. Moreland, William Lane Craig, J. Warner Wallace, Gary Habermas, Craig Hazen, and many others.
This is a fantastic time to unpack what it looks like to be a believer in today's culture. We hope that each individual will gain the knowledge and confidence to have impactful conversations with those they encounter. We hope to build up a new generation of believers to speak the truth of Christianity in love. If you have questions, love apologetics, are doubting your faith or just want to know more, join us on November 18-20 for this year's EPS Apologetics Conference! Register today to be a part of the movement!
More information coming soon!
Questions?
Contact Megan Clark at:
562.906.4570
conference.coordinator@biola.edu
Plenary Speakers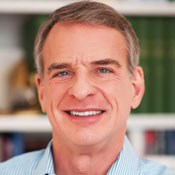 William Lane Craig
William Lane Craig is a professor of philosophy at Talbot School of Theology at Biola University and at HBU. With two earned doctorates in philosophy and theology, he has authored or edited over forty books, including The Kalam Cosmological Argument; Assessing the New Testament Evidence for the Historicity of the Resurrection of Jesus; Divine Foreknowledge and Human Freedom; God, Time, and Eternity; and God and Abstract Objects, as well as popular books in Christian Apologetics such as On Guard and his signature book Reasonable Faith. In 2016 he was named by The Best Schools one of the 50 most influential living philosophers. He is the founder and president of the ministry Reasonable Faith. Visit the website at www.reasonablefaith.org.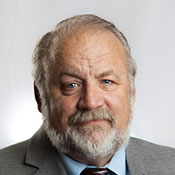 Gary R. Habermas
Gary R. Habermas (Ph.D., Michigan State University) has authored or edited some 43 books, half of which center on various aspects of Jesus' resurrection, including Did Jesus Rise from the Dead? and The Risen Jesus and Future Hope. He has been a visiting or adjunct professor at more than 15 different graduate schools and seminaries in the United States and other countries, having taught dozens of graduate courses in these contexts. He is currently a distinguished research professor and chair of the Department of Philosophy at Liberty University, teaching full-time in the Ph.D. program at Liberty's Theological Seminary.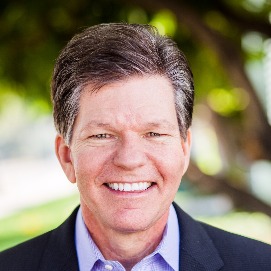 Craig Hazen
Craig Hazen is the founder and director of the Christian Apologetics program at Biola University. He holds a Ph.D. in Religious Studies from the University of California and is the editor emeritus of the journal Philsophia Christi. He is the author of a range of books and articles including Fearless Prayer, Five Sacred Crossings, and The Village Enlightenment in America.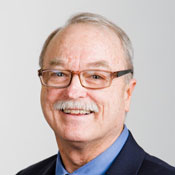 J.P Moreland
J.P. Moreland is distinguished professor of philosophy at Talbot School of Theology, Biola University. He received a B.S. in physical chemistry from the University of Missouri, a Th.M. in theology from Dallas Theological Seminary, an M.A. in philosophy from the University of California at Riverside, and a Ph.D. in philosophy at the University of Southern California. He has authored, edited, or contributed to ninety-five books, including Love God with All Your Mind and Scientism and Secularism. Moreland was recently proclaimed by The Best Schools as one of the 50 most influential living philosophers.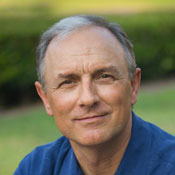 Greg Koukl
Greg has spoken on more than 70 college and university campuses both in the U.S. and abroad and has hosted his own call-in radio show for 27 years advocating "Christianity worth thinking about." An award-winning writer and best-selling author, Greg has written seven books, including The Story of Reality and Tactics. Greg received his Masters in Philosophy of Religion and Ethics at Talbot School of Theology at Biola University, graduating with high honors. He is an adjunct professor in the Christian Apologetics program at Biola University.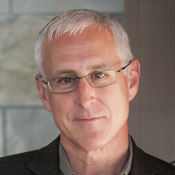 J. Warner Wallace
J. Warner Wallace is a cold-case homicide detective, popular national speaker and best-selling author. He continues to consult on cold-case investigations while serving as a senior fellow at the Colson Center for Christian Worldview. He is also an adjunct professor of apologetics at Biola University and a faculty member at Summit Ministries. J. Warner's professional investigative work has received national recognition; his cases have been featured more than any other detective on NBC's Dateline, and his work has also appeared on CourtTV and Fox News. He is the author of the book Cold Case Christianity.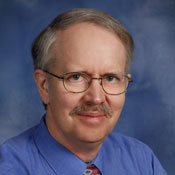 John A. Bloom
Dr. Bloom holds a Ph.D. in Physics from Cornell University and a Ph.D. in Ancient Near Eastern Studies from the Annenberg Research Institute (now the Center for Judaic Studies of the University of Pennsylvania). He is the Academic Director of Biola's MA in Science and Religion degree program and former Chair of the Chemistry, Physics and Engineering Department.
Thursday, Nov. 18
| | |
| --- | --- |
| 6:15 p.m. | Doors Open |
| 6:45 p.m. | Event Begins |
| 7:15-8 p.m. | William Lane Craig: Arguments for God |
| 8–8:15 p.m. | Break |
| 8:15-9 p.m. | J. Warner Wallace: Person of Interest |
| 9-9:15 p.m. | Break |
| 9:15-10 p.m. | Gary Habermas: The Historical Case for the Resurrection of Jesus |
Friday, Nov. 19
| | |
| --- | --- |
| 6:39 p.m. | Doors Open |
| 6:45 p.m. | Event Begins |
| 6:55-7:45 p.m. | J.P. Moreland: The Case for Miracles |
| 7:45-7:55 p.m. | Break |
| 7:55-8:55 p.m. | Parallel Sessions A |
| 8:55-9:05 | Break |
| 9:05-10 | John Bloom: Archaeological Apologetics |
Saturday, Nov. 20
| | |
| --- | --- |
| 8:30 a.m. | Doors Open |
| 8:55-9:45 a.m. | Craig Hazen: Fearless Prayer: Why We Don't Ask and Why We Should |
| 9:45–9:55 a.m. | Break |
| 9:55–10:50 a.m. | Parallel Sessions B |
| 10:50–11:10 a.m. | Break |
| 11:10 a.m.–12:05 p.m. | Parallel Sessions C |
| 12:05–12:15 p.m. | Break |
| 12:15–1 p.m. | Greg Koukl: Tactics in the Defense of the Faith |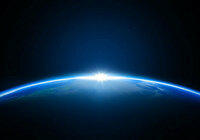 Middleborough, MA – Speakers: Craig Hazen, Clay Jones and J.P. Moreland