Cost and Admission
This is a paid event.
$34.00
Early Bird
$39.00
General
$68.00
Married Couples
$20.00
Student/Alumni
$20.00
Groups (10+)

Please contact the Apologetics department for more information
The annual EPS Apologetics Conference is back! Join us for the highly anticipated three-day apologetics conference this November! The biggest event in apologetics will be held November 18-20 in Denton, TX. Biola Apologetics is partnering with the Evangelical Philosophical Society (EPS) and Denton Bible Church to bring 30 of the top apologists and philosophers in the world together for the goal of better equipping Christians. By attending this conference you will have the opportunity to learn from the leading Christian scholars of our time such as J.P. Moreland, William Lane Craig, J. Warner Wallace, Gary Habermas, Craig Hazen, and many others.
This is a fantastic time to unpack what it looks like to be a believer in today's culture. We hope that each individual will gain the knowledge and confidence to have impactful conversations with those they encounter. We hope to build up a new generation of believers to speak the truth of Christianity in love. If you have questions, love apologetics, are doubting your faith or just want to know more, join us on November 18-20 for this year's EPS Apologetics Conference! Register today to be a part of the movement!
More information coming soon!
If you are interested in sponsoring the EPS Apologetics Conference and would like to have a vendor table at this event, please fill out our Vendor Agreement Form and we will contact you with the next steps.
Questions?
Contact Megan Clark at:
562.906.4570
conference.coordinator@biola.edu
Plenary Speakers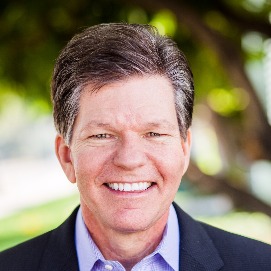 Craig Hazen, Ph.D.
Craig is the founder and director of the M.A. in Christian Apologetics and Director of the M.A. in Science and Religion at Talbot School of Theology. Craig has written and edited several books and articles including Five Sacred Crossings and Fearless Prayer.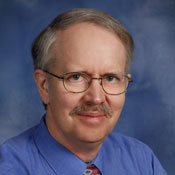 John A. Bloom, Ph.D. Ph.D.
Dr. Bloom holds a Ph.D. in Physics from Cornell University and a Ph.D. in Ancient Near Eastern Studies from the Annenberg Research Institute (now the Center for Judaic Studies of the University of Pennsylvania). He is the Director of Biola's M.A. - Science and Religion degree program and former Chair of the Chemistry, Physics and Engineering Department.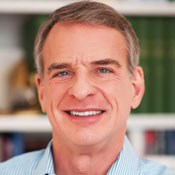 William Lane Craig, Ph.D.
William Lane Craig is Professor of Philosophy at Houston Baptist University and a Visiting Scholar at Talbot School of Theology. With two earned doctorates in philosophy and theology, he has authored or edited over forty books, including On Guard and his signature book Reasonable Faith. In 2021 he was ranked by academicinfluence.org as the world's tenth most influential philosopher and third most influential theologian over the last 30 years (1990-2020). He is the founder and president of the ministry Reasonable Faith. Visit the website at www.reasonablefaith.org.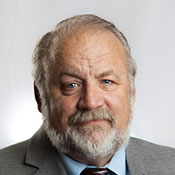 Gary R. Habermas, Ph.D.
Gary R. Habermas (Ph.D., Michigan State University) has authored or edited some 43 books, half of which center on various aspects of Jesus' resurrection, including Did Jesus Rise from the Dead? and The Risen Jesus and Future Hope. He has been a visiting or adjunct professor at more than 15 different graduate schools and seminaries in the United States and other countries, having taught dozens of graduate courses in these contexts. He is currently a distinguished research professor and chair of the Department of Philosophy at Liberty University, teaching full-time in the Ph.D. program at Liberty's Theological Seminary.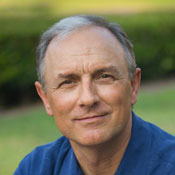 Greg Koukl
Greg has spoken on more than 70 college and university campuses both in the U.S. and abroad and has hosted his own call-in radio show for 27 years advocating "Christianity worth thinking about." An award-winning writer and best-selling author, Greg has written seven books, including The Story of Reality and Tactics. Greg received his Masters in Philosophy of Religion and Ethics at Talbot School of Theology at Biola University, graduating with high honors. He is an adjunct professor in the Christian Apologetics program at Biola University.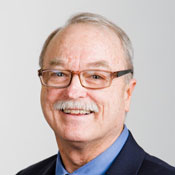 J.P Moreland
J.P. Moreland is distinguished professor of philosophy at Talbot School of Theology, Biola University. He received a B.S. in physical chemistry from the University of Missouri, a Th.M. in theology from Dallas Theological Seminary, an M.A. in philosophy from the University of California at Riverside, and a Ph.D. in philosophy at the University of Southern California. He has authored, edited, or contributed to ninety-five books, including Love God with All Your Mind and Scientism and Secularism. Moreland was recently proclaimed by The Best Schools as one of the 50 most influential living philosophers.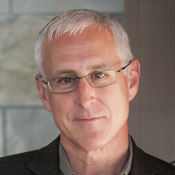 J. Warner Wallace
J. Warner Wallace is a cold-case homicide detective, popular national speaker and best-selling author. He continues to consult on cold-case investigations while serving as a senior fellow at the Colson Center for Christian Worldview. He is also an adjunct professor of apologetics at Biola University and a faculty member at Summit Ministries. J. Warner's professional investigative work has received national recognition; his cases have been featured more than any other detective on NBC's Dateline, and his work has also appeared on CourtTV and Fox News. He is the author of the book Cold Case Christianity and Person of Interest.
Breakout Speakers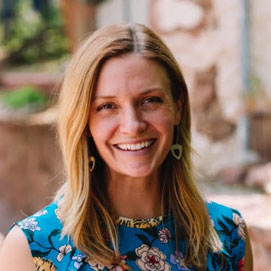 Megan Almon
Megan Almon, a former University of Georgia gymnast, worked as an award-winning journalist until 2008, when she decided to pursue a career speaking and teaching about Christian apologetics — especially in the areas of bioethics and beauty. She joined Life Training Institute in 2009, and was awarded an M.A. in Christian apologetics from Biola University in 2011.
Megan and her husband, Tripp — Director of Summit Semester, a gap year program for Summit Ministries — have been married since 2003 and have two children, Neely and Rogan. Megan enjoys spending time with her family at home in Manitou Springs, Colorado, and is still known to practice handstands in her kitchen. She has spoken to high school-and-college assemblies and classrooms, youth organizations, women's groups, pregnancy care centers, congregations, and legislators both nationally and internationally.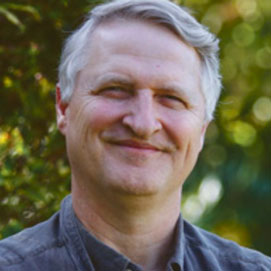 Paul Copan
Paul Copan is a Christian theologian, analytic philosopher, apologist, and author. He is currently a professor at the Palm Beach Atlantic University and holds the endowed Pledger Family Chair of Philosophy and Ethics. He is the author of a range of books including Is God a Moral Monster?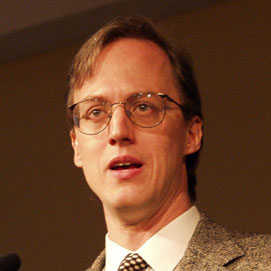 Bill Dembski
Bill Dembski holds doctorates in mathematics and philosophy from the University of Chicago and the University of Illinois at Chicago respectively. He also holds an M.Div. from Princeton Theological Seminary. He is a writer, researcher, and entrepreneur. A wide-ranging scholar, he has contributed to the peer-reviewed literature in mathematics, engineering, philosophy, and theology. He has authored and/or edited over 25 books, many of them on aspects of the theory of intelligent design, notably The Design Inference: Eliminating Chance Through Small Probabilities (Cambridge University Press, 1998). His main work these days focuses on developing educational technologies, especially data analytics tools for assessing influence in education (AcademicInfluence.com). He has recently coauthored with Robert J. Marks a biography of Walter Bradley titled For a Greater Purpose. A baseball fan, he also coauthored (with Alex Thomas and Brian Vikander) the definitive biography, of Steve "White Lightning" Dalkowski, reputed to be the fastest pitcher ever (and the inspiration for Nuke LaLoosh in the film Bull Durham).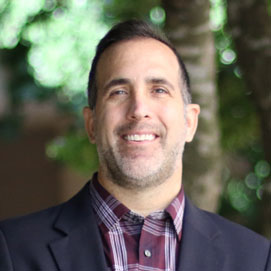 Paul Gould
Paul M. Gould (Ph.D., Purdue University) is associate professor of philosophy of religion and director of the M.A. Philosophy of Religion program at Palm Beach Atlantic University. He has published eleven books, including A Good and True Story (Brazos, forthcoming), Cultural Apologetics (Zondervan, 2019), and Philosophy: A Christian Introduction with Jamie Dew (Baker Academic, 2019). He has been a visiting scholar at Trinity Evangelical Divinity School's Henry Center, working on the intersection of science and faith, and is the founder and president of the Two Tasks Institute. You can find out more about him and his work at www.paul-gould.com and https://www.twotasksinstitute.org. He is married to Ethel and has four children, all of whom roll their eyes when he starts to wax philosophical around the dinner table. He likes to hike with his family, exploring God's handiwork and seeing how all things point to and illuminate the divine.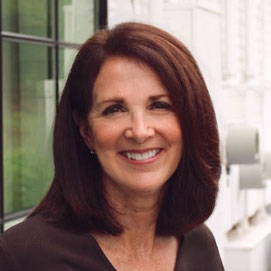 Jana Harmon, Ph.D.
Jana Harmon hosts the Side B Podcast where former atheists tell their stories of conversion from disbelief to belief in God and Christianity. She is a Teaching Fellow for the C.S. Lewis Institute of Atlanta and a former adjunct professor in Cultural Apologetics at Biola University where she received an M.A. in Christian Apologetics. Jana also holds a Ph.D. in Religion and Theology from the University of Birmingham in England. Her research focused on religious conversion of atheists to Christianity.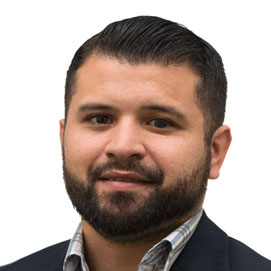 Eric Hernandez
Eric Hernandez is a dynamic evangelist and apologist with a heart for proclaiming the gospel and defending the faith on theological and philosophical grounds. He is a licensed minister, a certified formation therapist, and is the Apologetics Lead and Millennial Specialist for The Baptist General Convention of Texas. He has spoken and debated on a public level at university college campuses where he adamantly and adequately defends the Christian faith against atheist, agnostic, and deistic professors of different worldviews. He holds an associate degree in social science, a bachelor's degree in theology, and a certificate in apologetics from Biola University.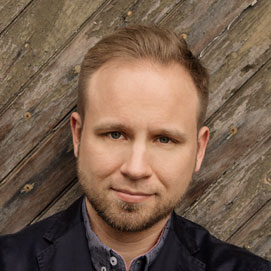 Jeremiah J. Johnston
Over-stressed father of multiples. Married to a redheaded superhero. President of Christian Thinkers Society. New Testament Scholar. Author/Co-author of 10 books. Jeremiah ministers at the intersection of the scholarly and popular worlds; therefore, he has a passion for teaching and inspiring people like you to own your faith and to give intellectually informed reasons for what you believe.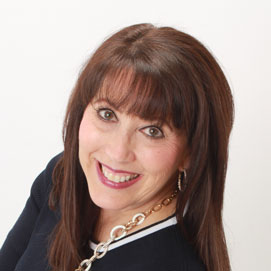 Claudia Kalmikov
Claudia is a Christian apologist, national speaker, and blogger. She holds a B.A. in Business with a concentration in Sales from California State University Fullerton and an M.A. in Christian Apologetics from Talbot Seminary. She blogs at Straight Talk With Claudia K and is on the speaking team for the Biola On The Road Apologetics conferences, and teaches the women's Bible studies at her church.
Claudia has been a repeat guest on the KKLA radio show in Los Angeles, Real Life With Gina Pastore and David James, and her blog posts have been published multiple times in The Poached Egg online apologetics magazine. She is also a member of Women In Apologetics and is a contributing writer and speaker for the same. Claudia has a background in corporate sales, spent 21 years raising two sons, and now teaches apologetics in the hopes of making an eternal impact in the world for Christ.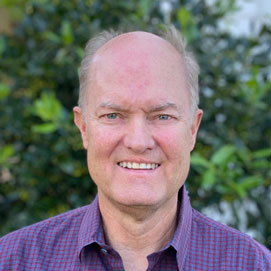 John Kalmikov
John received his Bachelor of Arts in Business Administration/Finance from California State University Fullerton in 1983. He has earned his living in commercial real estate for 38 years, as a developer and an apartment broker/Investor. In 2016, he earned a Masters of Arts in Christian Apologetics from Talbot Seminary at Biola University, and speaks and teaches apologetics. John has been married to Claudia for 36 years and together, they have two grown sons. His hobbies are boating, hiking, and cycling. He is known as the cycling trail evangelist.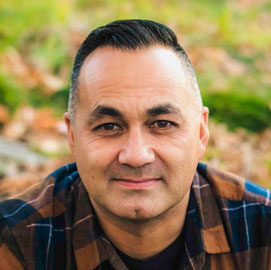 Brett Kunkle
Brett Kunkle is the founder and president of MAVEN (www.maventruth.com), a movement to equip the next generation to know truth, pursue goodness and create beauty for the cause of Christ. He has more than 25 years of experience working with youth and parents. In addition, Brett is a Teaching Fellow at the Impact 360 Institute. He was an associate editor for the Apologetics Study Bible for Students and co-authored A Practical Guide to Culture: Helping the Next Generation Navigate Today's World and A Student's Guide to Culture. He received his Master's degree in philosophy of religion and ethics from Talbot School of Theology. Brett lives with his wife and five kids in Southern California.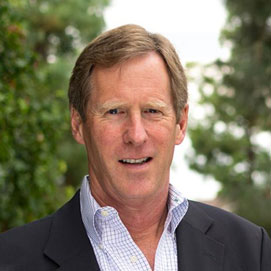 Scott Rae, Ph.D.
Scott Rae is professor of Christian ethics, dean of the faculty at Talbot School of Theology, and Senior Advisor to the President for University Mission at Biola University. A noted Christian scholar and ethicist, Scott is the author of such books as Moral Choices: An Introduction to Ethics; Business for the Common Good; and Beyond Integrity: A Judeo-Christian Approach to Business Ethics. He has a Ph.D. and M.A. in social ethics from the University of Southern California, a Th.M. in Old Testament from Dallas Theological Seminary, and a B.A.S. in economics from Southern Methodist University. He has served in a variety of teaching and leadership roles, including a term as president of the Evangelical Theological Society.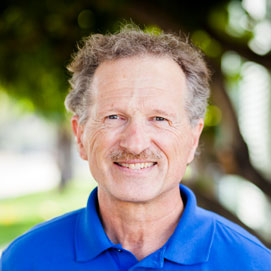 R. Scott Smith, Ph.D.
R Scott Smith, Ph.D. (USC), is Professor of Ethics and Christian Apologetics in Biola's M.A. - Christian Apologetics program. He is the author of Authentically Emergent: In Search of a Truly Progressive Christianity, In Search of Moral Knowledge, and Naturalism and Our Knowledge of Reality.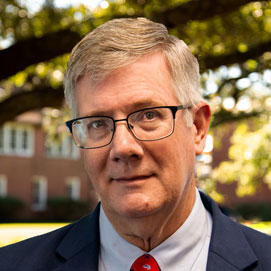 Robert Stewart
​​Robert (Bob) Stewart is Professor of Philosophy and Theology and Greer-Heard Professor of Faith and Culture at New Orleans Baptist Theological Seminary, where he also directs the Apologetics and Philosophy programs. He has authored or edited 12 books and numerous articles or book reviews in various journals or magazines. He is the general editor of Studies in Christian Apologetics, a monograph series published by B&H Academic. His academic work focuses on Philosophy of Religion, Christian Apologetics, Christian Theology, and Historical Jesus research. He lives in New Orleans, LA with his wife, Marilyn. They have three grown children.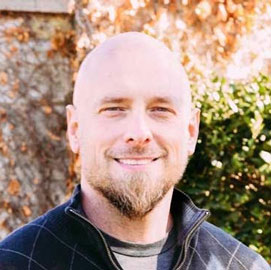 Tim Stratton, Ph.D.
Timothy A. Stratton (Ph.D., North-West University) is a professor at Trinity College of the Bible and Theological Seminary. As a former youth pastor, he is now devoted to answering deep theological and philosophical questions he first encountered from inquisitive teens in his church youth group. Stratton is the founder of FreeThinking Ministries, a web-based apologetics ministry. Stratton speaks on church and college campuses around the country and offers regular videos on FreeThinking Ministries' YouTube channel. Check out his book Human Freedom, Divine Knowledge, and Mere Molinism.
Thursday, Nov. 18
| | |
| --- | --- |
| 6:15 p.m. | Doors Open |
| 6:45 p.m. | Craig Hazen: Event Begins: Announcements, Introductions, Mini-talk |
| 7:15-8 p.m. | William Lane Craig: Arguments for God |
| 8–8:15 p.m. | Break |
| 8:15-9 p.m. | J. Warner Wallace: Person of Interest |
| 9-9:15 p.m. | Break |
| 9:15-10 p.m. | Gary Habermas: The Historical Case for the Resurrection of Jesus |
Friday, Nov. 19
6:30 p.m.
Doors Open
6:45-6:55 p.m.
Craig Hazen: Event Begins: Announcements and Introductions
6:55-7:45 p.m.
J.P. Moreland: The Case for Miracles
7:45-7:55 p.m.
Break

7:55-8:55 p.m.
Parallel Session

Robert Stewart: A-Paul-ogetics: The Apologetics of the Apostle Paul
Paul Gould: The Unexpected Power of Art and Beauty in Apologetics
Scott Rae: Bioethics and the Assault on Human DIgnity
Jeremiah J. Johnston: Unleashing Peace: Experiencing God's Shalom in Your Pursuit of Happiness

8:55-9:05 p.m.
Break
9:05-10 p.m.
John Bloom: Archaeological Apologetics
Saturday, Nov. 20
8:30 a.m.
Doors Open
8:55-9:45 a.m.
Craig Hazen: Fearless Prayer: Why We Don't Ask and Why We Should
9:45–9:55 a.m.
Break

9:55–10:50 a.m.
Parallel Session

Greg Koukl: Faithfulness is Not Theologically Complicated
Paul Copan: Is God a Vindictive Bully? Reconciling Views of God in the OT and NT
William A. Dembski: Making Apologetics an Effective Instrument for Cultural Change
Brett Kunkle: TBD
Claudia Kalmikov: Responding to Relativism

10:50–11:10 a.m.
Break
11:10 a.m.–12:05 p.m.
Parallel Session

Scott Smith: Evoluation's Fatal Flaw: How Naturalistic Science Digs Its Own Grave
Megan Almon: Preparing Christian Students for College Challenges
John Kalmikov: Dealing with Doubt
Eric Hernandez: Spiritual Warfare and the Dominant Strongholds in Our CUlture
Tim Stratton: The Apologetic Significance of "Molinism"

12:05–12:15 p.m.
Break

12:15–1 p.m.
Greg Koukl: Tactics in the Defense of the Faith