For information on Biola University's coronavirus (COVID-19) response and updates, visit
biola.edu/coronavirus
. "Loving God—really loving Him—means living out His commands no matter what the cost."
– Chuck Colson
Biola University is pleased to announce that, in consultation with the Colson family and the Chuck Colson Center for Christian Worldview, the Charles W. Colson Conviction and Courage Award has been established to honor the legacy of this heroic Christian leader.
Inspired by Dr. Colson's legacy of Christian service, discipleship and evangelism, the Charles W. Colson Conviction and Courage Award will be given to Christian individuals who embody:
Conviction: A demonstrated commitment to the unshakable truths of Scripture and its application in all areas of life
Courage: A willingness to act on biblical convictions in a bold and yet compassionate manner, however challenging or unfashionable it may be
About Charles W. Colson
Charles "Chuck" Wendell Colson was feared by even the most powerful politicos during his four years of service to President Nixon. In 1973, he became a follower of Jesus Christ after entering a plea of guilty to Watergate-related charges. Although not implicated in the Watergate burglary, he voluntarily pleaded guilty to obstruction of justice and entered Alabama's Maxwell Prison in 1974 as a new Christian. In 1976, Dr. Colson founded Prison Fellowship, which, together with churches of all confessions and denominations, has become the world's largest outreach to prisoners, ex-prisoners and their families, with ministry in 113 countries.
Dr. Colson also founded the Chuck Colson Center for Christian Worldview, a research, study and networking center for the cultivation of a Christian worldview. In his lifetime, Dr. Colson authored over 30 books and founded a daily radio show, Breakpoint, which today airs on 1,400 radio networks. He received 15 honorary doctorates and in 1993 was awarded the Templeton Prize for Progress in Religion, the world's largest annual award (over $1 million) in the field of religion, given to a person who "has made an exceptional contribution to affirming life's spiritual dimension." He donated this prize to further the work of Prison Fellowship, as he did all his speaking fees and royalties.
About the Charles W. Colson Conviction and Courage Award
Dr. Colson's life is an inspiring example of what it means to live as a change agent for the cause of Christ. Biola University also believes Christians are to be God's change agents in the world, and we agree with Dr. Colson that "there's too much of the world in the church and not enough church in the world."
Since its founding in 1908, Biola University has sought to bring the light of Christ and the truth of a biblical worldview into the world, equipping men and women in mind and character to impact the world for Christ by living lives of conviction and courage.
Conviction is what keeps us strongly anchored to our Christian worldview and our mission of biblically centered education. Courage is what spurs us to innovate, dialogue and take on new challenges with grace and truth. As one of the world's largest evangelical Christian universities, Biola University's focus remains clear: to integrate the truth of Scripture with the life of the mind toward the end of serving God's world.
Biola University desires to continue serving with a soul of conviction and speaking with a voice of courage, as exemplified by the life of Charles W. Colson. We will strive to continue this legacy by equipping our students to become the intellectual and spiritual leaders that our world needs. This award of honorable recognition will be given each year to an individual whose life reflects the conviction and courage of Charles W. Colson and whose contribution to the kingdom aligns with the mission of Biola University.
On May 23, 2014, Biola University presented the inaugural Charles W. Colson Conviction and Courage Award posthumously to Chuck Colson. His son, Christian Colson, accepted the award on his father's behalf.
Past Recipients
2017
Joni Eareckson Tada
Joni Eareckson Tada is an advocate for individuals with disabilities. Her passion derives from a personal experience that left her quadriplegic in a wheelchair at age 17. She founded Joni and Friends International Disability Center in 1979 and has written over 50 books, including her autobiography, Joni, and the daily devotional, A Spectacle of Glory.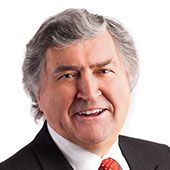 2016
Paul Marshall
Dr. Paul Marshall is a humanitarian and public intellectual who advocates for religious groups around the world being persecuted by radical and totalitarian regimes. He currently serves as a senior fellow at the Hudson Institute's Center for Religious Freedom. He writes frequently on politics and global religious freedom and in 2013 he co-authored the book Persecuted: The Global Assault on Christians.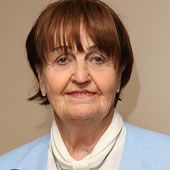 2015
Baroness Caroline Cox
The Baroness Caroline Cox of Queensbury is a humanitarian and a noblewoman of the British House of Lords. She is the founder and CEO of Humanitarian Aid Relief Trust (HART), and a founder of MERLIN (Medical Emergency Relief International). Her work takes her on many missions to conflict and post-conflict zones, advocating for and providing aid to the oppressed and persecuted.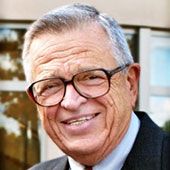 2014
Charles W. Colson (awarded posthumously)
Charles Colson was a beloved evangelical leader whose life modeled evangelism, social justice and cultural engagement. He became a Christian in 1973 after pleading guilty to involvement in the Watergate scandal as President Nixon's special counsel. Colson founded Prison Fellowship, the world's largest prison outreach, as well as the radio show Breakpoint. He authored over 30 books, including How Now Shall We Live? and Born Again.