2019 Gratitude Report
Faces of Gratitude
Because of you, Biola University is impacting the world for Christ. Each year the generosity of countless supporters makes a Biola education possible for students and creates unique opportunities for the Biola community. Check out some of our 'faces of gratitude' to see the impact of your support.
---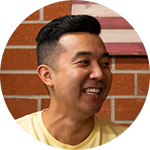 Veterans
Abraham Lee
Not every student steps onto Biola's campus right after high school. Students like Abraham Lee, 27, arrive after spending years in the military. Lee served in the Navy for six years before returning to California and attending a community college. In fall of 2019, he transferred to Biola to pursue a degree in nursing.
"I want to go into a field that helps others. A lot of the guys I worked with struggled physically, mentally and spiritually, and I want to help them," Lee said.
And Lee immediately got connected at Biola's Veteran's Center and began serving on the cabinet of the Biola Veteran Association (BVA). He said, "I saw the Veteran's Center and thought we could do a lot more, so I thought maybe I should step up. We started a sponsorship program matching a new veteran with someone who's already here and knows how things are because veterans aren't good at asking for help. We have different life experiences and feel like people can't relate to us, but other veterans can relate. I'm so happy when other veterans ask for help."
Veterans are eager to engage with one another and with the broader Biola community. Lee explained, "I want us to do much more and get involved with the student body more. I'd like us to be there to show support for other students. For veterans, we've already learned job skills, but as Christians we couldn't find ways to implement our faith into our work. We can help each other as fellow veterans and others who show us support. We utilize all the support we've given."
---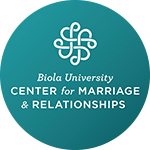 Center for Marriage & Relationships
Sarah
"I desperately needed advice so my healing could begin. Last January, I began to notice my odd reactions to seemingly commonplace situations. Perfectly normal things my husband did, like opening and closing cupboards while unloading the dishwasher, would send me into a panic attack. I knew that it had to do with the verbal and emotional abuse I sustained from my father during childhood. But I didn't know where to turn or even what help I needed. Thankfully, I was able to reach out to The Center for Marriage and Relationships (CMR)."
Sarah took advantage of the CMR's Free Relationship Advice hours and shared her story with the CMR's staff therapist. "Through her gentle prodding questions, she helped me get a better understanding of why and how the trauma from my childhood was affecting my relationships, especially with my husband. She arranged a referral for me to the Biola Counseling Center and to a specific person that deals with trauma."
"I now have the tools I need to continue working towards healing. Had I not gone to the CMR when I did, I would still be living with anxiety and panic attacks, and who knows what the strain on my marriage of only five years would be. I am forever grateful that the CMR offers the free relationship advice so that I could not only get the advice I so desperately needed, but so that my healing could finally begin."
*Sarah's name has been changed to protect her identity.
---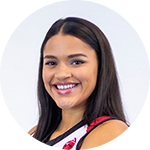 Athletics
Mikayla Greens
Mikayla Greens is not only a senior majoring in Nursing but is also the captain of Biola's NCAA Division II Women's Basketball team. She recognizes that the scholarship support she received has helped her get to this place.
"Being a student-athlete at Biola has tremendously impacted my life. Without the scholarship I received I would have never been able to get into the Biola nursing program or continue my career in basketball. The financial support has not only been a help to me but also a relief to my family who could not help me financially. Being a student-athlete at Biola has taught me discipline and to be selfless as I get the opportunity to play a sport I love and have Christ at the center of my team. I know a lot of schools don't get the privilege to be so open about their faith, especially in athletics, and I am so grateful we are able to here at Biola."
Support goes far beyond scholarships, as Mikayla knows. She shared, "It shows me people truly care about us and are willing to support us. We are always taken care of financially while on the road, whether that's new shoes and athletic attire, food, or even a new locker room.
"I would like to say thank you so much! The fact that we are able to get financial support while playing the sport we love is so amazing. I hope you know our hearts are full of gratitude to get these amazing opportunities and that we will make sure to represent the Lord well wherever we go!"
---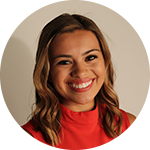 Student Gratitude
Tori Apodaca
Tori was the co-anchor and executive producer of Eagle Vision, Biola's student-produced broadcast news program, in 2019. She is also a student-athlete on the Biola women's softball team playing infeld and serving on the Fellowship of Christian Athlete leadership board.
"Thank you so much for your generous financial gifts that allow us to continue to pursue our journey with God and a prestigious education. We are so grateful to have a community that gives back to students. Because of you, we are able to grow into professionals ready to impact the world for Christ in each of our desired fields. We appreciate all of your support!"
---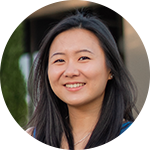 Musical Moment
Muli Yu
Senior Piano Performance major Muli Yu shares her talents as she plays the third movement of Ravel's Miroirs, "Une barque sur l'océan" (in English "A Boat on the Ocean").
---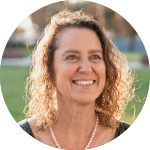 Faculty Research
Liz Hall
Donors fund scholarships, building projects, student films, mission trips, athletic operations and many other areas at Biola. In addition to individual donors, foundations support projects and faculty research.
Psychology professor Liz Hall recently received a $1.1 million grant to study the role of Christian faith in suffering. Without this financial support, the research wouldn't be possible.
"One of the reasons I'm excited about the grant is that we have a major donor who isn't explicitly Christian who is pouring significant money into a topic that is explicitly Christian," Hall said. "It's a legitimate way to show off a bit of what we have to offer."
Hall's research team is comprised of four social scientists, two theologians and one philosopher from multiple universities around the country who are working in cross-disciplinary pairings to identify important pieces to consider in Christian meaning-making.
---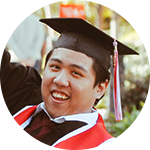 Cinema and Media Arts
Christopher Tjajadi
Christopher Tjajadi graduated in December 2019 from Biola's School of Cinema and Media Arts. While he was drawn to Biola's small program and individual attention from faculty, he also found incredible opportunities to intern in the industry and gain real experience at Todd-AO Hollywood and Amazon Studios. Here is a note of gratitude from Christopher:
"Biola really pushed me! People want to get connected and help out one another. It's very collaborative instead of competitive. Everyone is passionate about what they want to do in film. I'm very glad and very sad I don't get to experience the big CMA expansion that's coming! Biola prepared me as a person for my internship at Amazon Studios. My manager said people tend to like me in the office, which was unique, and I think Biola and CMA's environment which is very family-focused had an impact. She told me I'm very good at gaining people's trust, and I thought that was just being a decent person, but I think Biola influenced that. My internship got extended into the fall, so I was a full-time intern at Amazon for six months.
"Faculty has been very supportive and kept in touch with me. Abel Vang, one of my professors, inspired me to go into this industry. He understands what students really need to do and pushes us to go outside Biola by meeting with people in the industry. His focus is sending people out into the industry instead of keeping people inside Biola. Film is very unique, and I hope Biola keeps pushing the internship program because that's where I learned a lot. Working with professionals is where you learn the most. Biola has taught me well to think about everything biblically. People tend to separate God and life, but Biola has taught me how to go out in the world and enjoy what He's created. That's my motivation to go into the entertainment industry. People tend to think the entertainment world is evil, and that's why I think there needs to be more Christians in the industry. I'm so grateful for my experience at Biola!"
---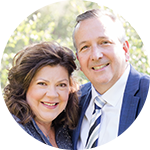 Parent Partners
Andy and Renee Wilson
Andy and Renee Wilson from Scottsdale, AZ, share about their Biola experience as parents and supporters.
"We choose to support Biola because we firmly believe in its mission to educate the whole person. Biola's professors and staff impact students' lives by developing their minds (academics), character and spiritual life. Two of our three children attended and graduated from Biola, and Biola allowed our children to change their perspective of Jesus, deepen their relationship with Him, and understand who He is. We appreciate when others join us in financially supporting Biola because it is an eternal investment that pays eternal dividends. Financial support allows God to move in ways we may not see."