Borrowing Library Materials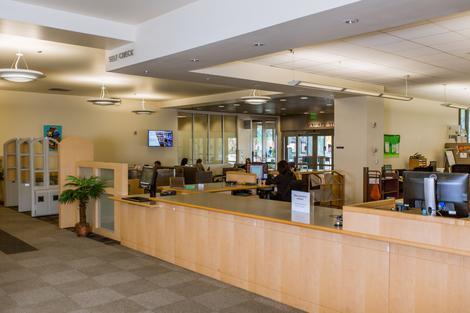 Your Biola ID is your library card. You must have it with you to check out materials, place holds or renew items. You may not check out items using another patron's card. Renewals can be made twice online using your library account or unlimited times at the Information Desk. Staff borrowing privileges are as follows:
| Material Type | Number of Items | Loan Duration |
| --- | --- | --- |
| Books | 25 | 4 weeks |
| Media | 10 | 1 week |
| Reserves | 3 | (varies) |
Check your library account for due dates or to view any outstanding fines, fees and/or charges. As a courtesy, we send reminder notices two days prior to the due date.
See Borrowing & Circulation for more information.
---
Getting Material from Other Libraries
We understand that sometimes you will need resources unavailable at the Biola Library. Fortunately, we have a number of agreements with other libraries that allow us to get material for you. LINK+ and Interlibrary loan (ILL) are services that allow you to request items from other libraries and have them delivered to Biola.
See Get Materials from Other Libraries for more information.
---
Research Help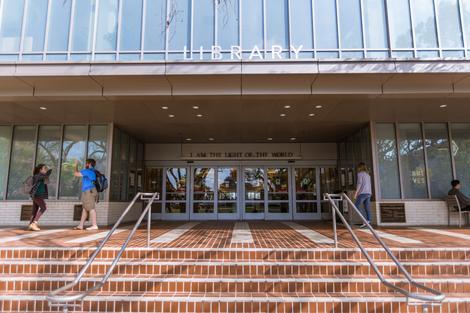 Stop by the Information Desk or use the Ask Us service to search FAQs, chat with us, call, text or submit your question to the library. Use or share one of our research guides to assist students in using library resources. Some guides are tailored to specific guidelines or subjects, while others provide tutorials for using a library product.
---
Departmental Printing and Copying
Staff may print and copy using departmental funds. To do so, please contact your department secretary to make sure your NetID is associated with your department's account for this purpose. To print using department funds in the library, send your print job from any computer. Go to any Konica Minolta Bizhub copier (located on all three levels), swipe your ID card, and select your department rather than personal account.
See Print in the Library for more information.
---
Media Equipment
The Tech Commons loans media equipment to staff, faculty, and students in support of curricular activities and campus life. To reserve media equipment, please fill out a Reservation Request Form. You are also welcome to walk in and check out equipment at the Tech Commons desk located on the middle level. Visit the Tech Commons website for more information about equipment loans.
---
Heritage Cafe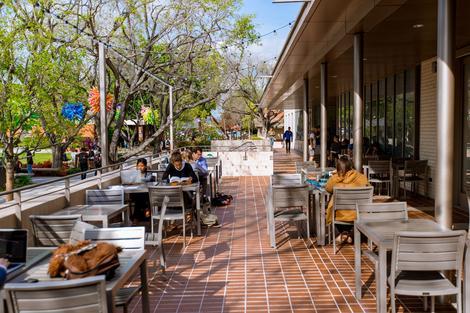 The Heritage Cafe, located near the entrance to the library, serves Starbucks beverages, acai bowls, fresh squeezed juices, gourmet sandwiches, and salads. Decorated with items from the Library Archives and remembrances from Biola's history, the Heritage Cafe provides customers with the chance to reflect on Biola's purpose and mission. Ample seating areas are available outside the Library and in an expanded lobby area inside the Library.
---
Code of Conduct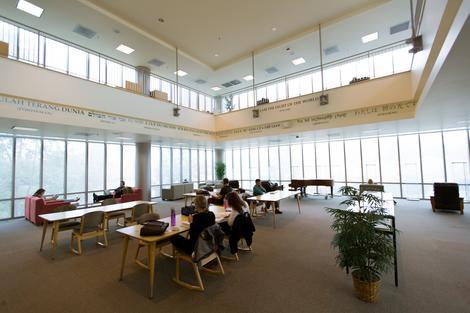 The Biola Library Code of Conduct is designed to create a safe and quiet environment for all patrons to enjoy. The library and its contents is a shared resource and, as such, requires all patrons to treat it and the other patrons who use it with respect and consideration. Library users are responsible for informing themselves of library policies. This code applies to all users of the Biola Library, including faculty, staff and members of the community. Thank you for your cooperation.