For information on Biola University's coronavirus (COVID-19) response and updates, visit
biola.edu/coronavirus
.
Get Materials from Other Libraries
If the material you need is unavailable through the Biola library, you may be able to use LINK+ and Interlibrary loan (ILL), which are services that allow you to request items from other libraries and have them delivered to Biola. Please note that LINK+ and ILL services are only available to Biola students, staff, and faculty. Alumni and guests do not have access to these services.
Note: The information below pertains to residential students at Biola. If you do not use the Biola Library on campus, see Services for Online Learners.
---
Requesting Books and Articles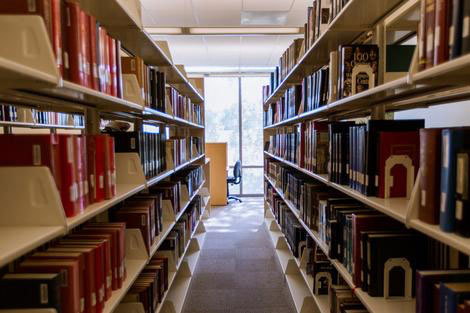 To get the resource you need as quickly as possible, follow the procedure below:
For Books
If the item you need is a book, search the library catalog using the title of the book. The library catalog contains books, ebooks, and media items owned by the Biola Library. This is the first step in discovering what material is readily available to you.
If the book is not available in the Library Catalog, check to see if it is available through the LINK+ Catalog.
If the book is not available through LINK+, you may request the book through Interlibrary Loan.
For Articles
If the item you need is an article, first find the source of the article, usually the periodical title (e.g. journal, magazine, or newspaper title).
Search Journals A to Z using the title of the periodical to see if we carry the issue you need.
If we do not have the article full text, either in print or through a subscription database, submit a request for the article through Interlibrary Loan.
---
Using Other Libraries
The library participates in several reciprocal borrowing programs with other institutions in the United States and Canada. These agreements allow Biola members to physically use the collections and facilities of other libraries. Use the Reciprocal Agreements Chart to find a library near you and apply for access.