General Information
The Reserves Desk is located on the middle level of the library to the left of the main stairs. Reserves are made available for short term use and may include books, media, and other materials that cannot be uploaded to Canvas. Reserves may be renewed at the Circulation Desk (unless needed by another patron).
---
Locating Reserve Material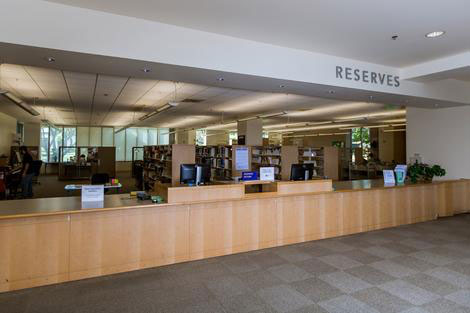 Search by Instructor or Course.
Select your course.
Note the call # of the item you need and bring the call # to the Reserves Desk.
---
Fines and Replacements
Fines for all types of Reserve material are $0.50 per item per hour that the library is open. Reserve overdue fines and replacement charges apply to Biola students, staff, and faculty. There is a minimum $5.00 charge for the replacement of Reserve material. Replacement charges are subject to the discretion of the Head of Access Services, but a $50 minimum replacement charge may be posted to the user's account.
---
Guidelines for Instructors
See Placing Material on Course Reserves for instruction on placing course reserves.