June 2-4, 2015 Ministry • Strategy • Learning
The Digital Ministry Conference is designed to empower individuals with the vision, knowledge, and relationships necessary to be thoughtful stewards of digital technologies for the cause of Christ.
Join us as we gather together like-minded people around one primary goal: to understand how we can use digital technologies to accomplish the missions of our organizations. The conference will be organized around three tracks: Ministry, Strategy and Learning.
This year we are pleased to have two keynote speakers, Brian Russell and Kyle Kutter, from LifeChurch.tv. Brian is the Director of YouVersion, maker of the Bible App and the Bible App for Kids, installed on more than 170 million devices around the world. His opening keynote is entitled, "Innovative Ministry: The What, Why, When, & How." Kyle leads the Church to Church team, equipping more than 200,000 churches and church leaders with free resources and products. His keynote address is entitled, "Leading in the Digerati Age: Fulfilling the LifeChurch.tv Mission."
When
June 2-4, 2015
Where
Biola University
13800 Biola Ave.
La Mirada, CA 90639
Contact
For more information or if you want to sponsor/speak at the conference, please contact us at dmc@biola.edu
Video
See videos from our previous conferences on Open Biola:
2012, 2013, 2014
Connect
Twitter, Facebook, Instagram
Tracks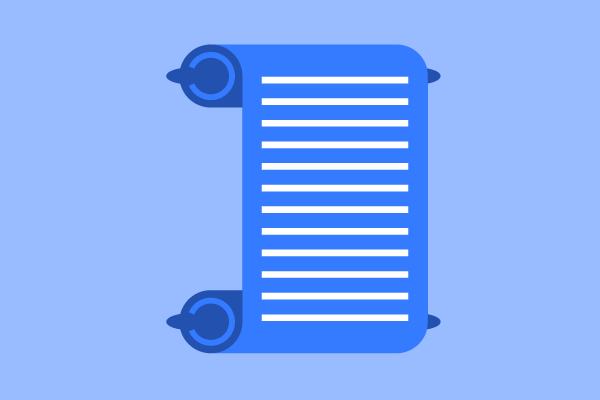 Ministry
Sessions in the Ministry track are designed to explore the complex issues surrounding the practice of our faith and the use of digital technologies. Speakers will address issues such as: How does the use of these technologies deepen our faith? How does it help us love our neighbor?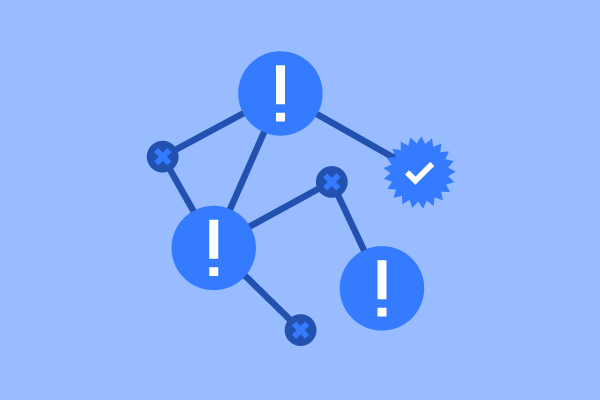 Strategy
Sessions in the Strategy track provide insight into how organizations can leverage Internet and social media tools to make their organizations more successful. Speakers in this track will address practical issues such as how to gain more social media followers and increase return on investment.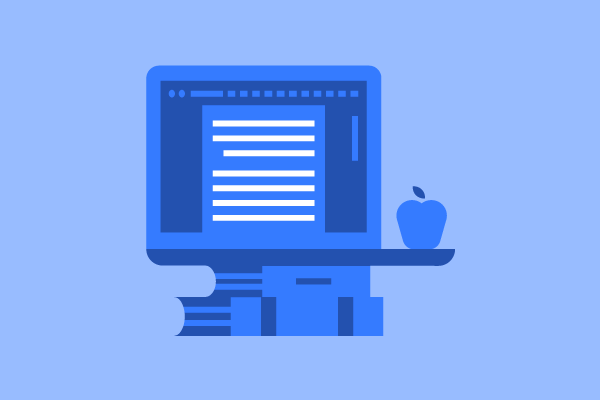 Learning
Sessions in the Learning track will explore the topic of using technology for academic and community-building purposes. Attendees should expect to learn from experts in the field on how to more effectively use social media and mobile technologies to deliver educational value and deepen relationships with students.
Speakers
Keynote Speakers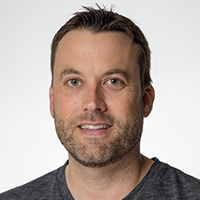 Brian Russell
For more than a decade, Brian Russell was active in cross­-cultural work and Kingdom business ventures in North Africa. Now Brian is the director of YouVersion, maker of the Bible App and the Bible App for Kids, installed on more than 170 million devices around the world.
YouVersion is a ministry of LifeChurch.tv, one of the largest churches in the United States, with approximately 70,000 people attending 20 physical locations each weekend. In addition, more than 100,000 attend its online campus every week.
Brian lives with his wife Maureen and their four children in Edmond, Okla.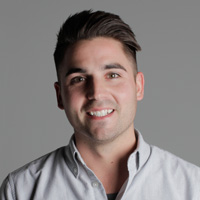 Kyle Kutter
Serving in the church from a young age, Kyle Kutter has always believed that the local church was truly the hope of the world. When he found that LifeChurch.tv had the same passion for resourcing churches to reach people for Christ, he moved to Oklahoma to lead the newly-formed Church to Church team, one of LifeChurch.tv's Digital Missions.
Under his direction, the Church to Church Team is equipping more than 200,000 churches and church leaders with free resources through Open, a data­-tracking tool called Church Metrics, the all­-in-­one Church Online Platform, and the HR performance review tool Develop.Me. He also oversees a partnership with text­ giving tool Kindrid Smart Giving and builds relationships with hundreds of LifeChurch.tv­ partnered Network Churches.
Kyle and his wife Stephanie have been married for 10 years. They live in Edmond, Okla. with their two little boys, Koen and Kashton, and serve together on staff at LifeChurch.tv.
Session Speakers Include:
Amanda Sanchez

Amanda Sanchez is a pioneering leader in international education whose passion is to see God's glory fill the earth as the waters cover the sea (Habakkuk 2:14). As Executive Director of CaCHE Global, she has served alongside a talented team of individuals to help lead CaCHE from concept to implementation. Amanda has a wide range of experience in the education field both domestically and internationally, and she has been involved in a number of curriculum development endeavors, including developing curricula for a National Endowment for the Humanities funded project and the Women Leaders of Tomorrow program for females in Pakistan. She has served as an associate editor with Reconsidering Development and also helped to found a grant­funded interdisciplinary initiative at the University of Minnesota. An alumnus of one of the nation's top graduate schools of education, Amanda received her M.Ed. from Vanderbilt University. She also holds a Ph.D. from the University of Minnesota, where she studied educational policy and administration with a specialization in comparative and international development education.

DJ Chuang

DJ Chuang is a strategy consultant, currently working with the .BIBLE Top Level Domain Registry. Ministries that he has worked with include Leadership Network, Worship Leader Magazine, American Bible Society, and L2 Foundation. He's blogged at djchuang.com since 1999 and launched the SocialMedia.Church podcast for conversations with church leaders about social media. He is a graduate of Dallas Theological Seminary and Virginia Tech. He lives in Orange County, Calif. with his wife Rachelle, and soon­to­be empty nest as his son Jeremiah enters college this fall.

Jay Kranda

Jay Kranda is the Online Campus pastor and extension pastor at Saddleback Church in Lake Forest, Calif. The Online Campus brings in over 20,000 people every week and 1,000 small group hosts open up their homes across the globe. Jay is the author of Social Media Made Easyand is the vice president of the Savannah Golf Classic charity. Jay is married to Jody and they have two boys.

Joe Miller

Dr. Joe Miller is a Professor of Applied Theology and Leadership & Dean of Online Learning at Southern California Seminary. In addition, he is a church planter and coach for other young leaders. Dr. Miller has a diverse educational background and authored multiple books on church history, biblical theology, and leadership. Joe and his wife Suzanne enjoy the sun and surf with their three sons in San Diego, Calif.

Haley Veturis

Haley is the social media manager for Saddleback Church in Lake Forest, Calif. A natural­born connector, she is passionate about helping church leaders embrace social media as a core component of church marketing and communications. Haley and her sister, Rochelle Veturis-Coles, co­founded the OC Social Media Summit, which quickly birthed the OC Business Summit and the OC Photography Summit. In 2013, she received her M.A. in theological studies from Golden Gate Theological Seminary. In 2014, Haley co­founded Social Ecclesia and was named one of Christianity Today's Top 33 Under 33. She enjoys staying active with CrossFit, has a passion for gourmet coffee, and loves college football.

Chad Williams

Chad Williams, CEO of Five Q, has been involved with the Internet since 1995. His passion is delivering results. Chad's pioneering vision became clear as he grew a major media ministry's web presence to yield millions of visitors and significant revenue for the organization, becoming their first Chief Technology Officer. His company now provides a full suite of Web Development and Interactive Marketing services for dozens of ministry and non­profit organizations including Revive Our Hearts, Voice of the Martyrs, Ligonier Ministries with RC Sproul, Joni & Friends, The Moody Church, New Tribes Mission, The Seed Company, CRU, Jesus Film Project and The Bowery Mission, among many others.
Carolyn Kim

Carolyn Kim is an Accredited Public Relations (APR) professional. She is a national speaker who regularly addresses audiences on the topics of social media and digital communication, as well as publishing on the same topics. She received her PhD in communication from Regent University, writing her dissertation on organizational credibility within social media. She received her M.A. and B.A. from Biola University. She currently is a Biola University faculty member and launched the public relations major at Biola, where the number of students doubled under her leadership. Through her mentorship, a student­run firm was launched and received national affiliation within two years. She also worked with the Public Relations Student Society of America (PRSSA) Biola Chapter to gain national attention by serving as a faculty adviser to help student leadership host a Regional Conference on Biola's campus, helping two students gain a position on the national e­board for PRSSA, and more than tripling the Chapter membership. She received the Award of Excellence for Community Relations and Institutional Programs from the Orange County Public Relations Society of America (PRSA) in 2012 for recognition of her work at Biola.

Sean Cannell

Sean Cannell helps churches, leaders, and influencers get noticed and get results with social media and online video. Sean is the co­founder of THiNK International, a creative leadership blog, and has authored two books, including YouTube for Churches.

AJ Fenlason

AJ is the Strategic Services Manager at Monk Development where he helps churches all over the nation. He takes their values and process and creates effective strategies for their content and design. He was the Communication Director for one of San Diego's largest churches, where he lead the transition to digital communications. He has practical experience helping organizations translate their vision, values and goals online. He graduated from UCSD and received his M.A. from Ashford University.

John Edmiston

John Edmiston is the CEO of Cybermissions and is a transformational leader involved in developing other leaders both online, in the seminary classroom, and in and face to face mentoring. John has had a deep interest in technology and its uses for the Kingdom of God since the early 90's. He likes to stretch the boundaries of the mind with challenging presentations.

Ron Weber

Ron Weber has over 20 years of experience as a technology marketing, management, and professional services executive in the Technology industry, with experience in companies ranging from start­ups to Fortune 500. Ron currently serves as the Chief Operating Officer at Trinet Internet Solutions where he uses his years of expertise to help ministries and nonprofits impact their organizations through web technology. As COO, he also oversees many facets within the company, including operational management, business development, sales, and marketing. Ron works closely with clients to strategize successful web campaigns to increase funds and communicate their cause and has a proven track record of getting results for clients such as Trinity Broadcasting Network (TBN), Fred Jordan Missions, Billy Graham Evangelistic Association, Harvest Crusades, and ADRA International, among others. Ron graduated from the University of British Columbia with a degree in Engineering and holds an MBA with honors from the University of California, Irvine.
Schedule
Tuesday
| | |
| --- | --- |
| 6:00 PM - 7:00 PM | Registration/check-in |
| 6:30 PM - 7:00 PM | Pre-keynote reception |
| 7:00 PM - 8:30 PM | Keynote: Brian Russell, YouVersion |
| 8:30 PM - 9:00 PM | Dessert reception |
Wednesday
| | |
| --- | --- |
| 8:00 AM - 5:00 PM | Registration/check-in; conference lounge open |
| 8:30 AM - 9:00 AM | Opening announcements and session overviews |
| 9:00 AM - 10:15 AM | Breakout sessions |
| 10:30 AM - 11:45 AM | Keynote: Kyle Kutter, LifeChurch.tv Church to Church |
| 12:00 PM - 1:15 PM | Lunch |
| 1:30 PM - 2:45 PM | Breakout sessions |
| 3:00 PM - 4:15 PM | Breakout sessions |
| 5:00 PM - 11:00 PM | Optional: a night on the town (details coming soon!) |
Thursday
| | |
| --- | --- |
| 8:00 AM - 5:00 PM | Registration/check-in; conference lounge opens |
| 8:30 AM - 9:00 AM | Opening announcements and session overviews |
| 9:00 AM - 10:15 AM | Breakout sessions |
| 10:30 AM - 11:45 AM | Plenary: launch of new online resource for digital ministry |
| 12:00 PM - 1:15 PM | Lunch |
| 1:30 PM - 2:45 PM | Breakout sessions |
| 3:00 PM | Conference ends |