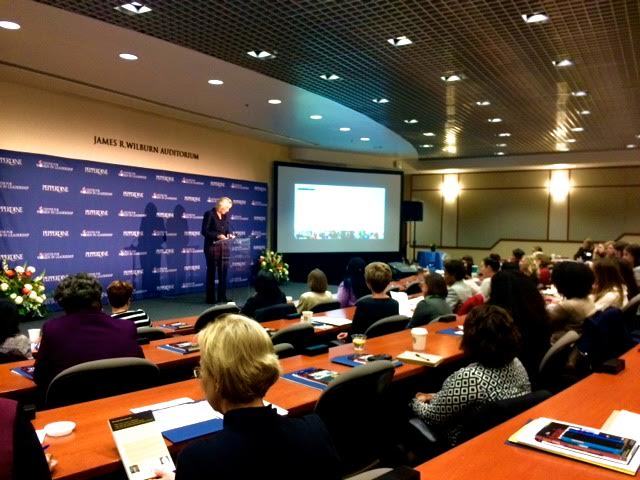 In partnership with the Council for Christian Colleges & Universities, Biola University is hosting the second annual Women in Leadership Conference on March 24, 2017, in honor of National Women's History Month.
Next March marks Biola's 10th anniversary celebrating National Women's History Month on campus, one of many ways in which Higher education institutions are advocating for women in leadership.
This year, the one-day conference — Advancing Women in Leadership — will be held on Biola's campus in La Mirada, California. The conference is designed for women of all ages, stages of life and professional development. Men are also highly encouraged to attend and learn about leadership trends, research models, issues and opportunities addressing gender balance in leadership structures. Faculty, staff and students (undergraduate and graduate) who aspire to higher levels of influence and professional development are the key audience for the conference.
Participants will learn from top female leaders in the field of higher education and receive encouragement, direction, support and education related to advancing careers, personal influence, professionalism, discernment of vocational calling, and leadership gravitas. The opportunity to network with CCCU colleagues is also a great advantage and benefit for attendees.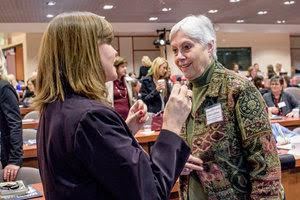 The goal of this conference is to contribute to the overall preparedness for professional advancement, influence and impact, for all stages of women's professional careers. According to research and a 2016 report, "Pipelines, Pathways, and Institutional Leadership; An Update on the Status of Women in Higher Education," prepared by the American Council on Education (ACE) and the Center for Policy Research and Strategy (CPRS) females are entering institutions of higher education at a higher rate than men with women also earning more than 50% of all bachelor's degrees since 1981, more than 50% of all master's degrees since 1991, and more than 50% of doctoral degrees since 2006. Yet, even with these increasing statistics, faculty and senior administrations of colleges and universities fall short of a healthy gender balance representation. Not enough progress has been made to reflect women in roles of leadership and tenure professor status. The conference will address these challenges and opportunities.
Breakout session topics will include:
2016 Research and Review of Women in Leadership: Have our campuses made progress or are we losing ground?
Developing a mentoring and sponsoring program for emerging leaders on your campus
Advancing Your Professional Development: Learn the art of negotiation, proposals preparation, personal vision casting
Identifying Calling and Purpose: Are You Heading into the Right Direction of Your Vocation?
The Advancing Women in Leadership conference sold out in 2016. Space is limited, register now.
Sponsorship opportunities are available. If you are interested in getting more information on promoting your organization to more than 500 attendees, please email brenda.velasco@biola.edu.