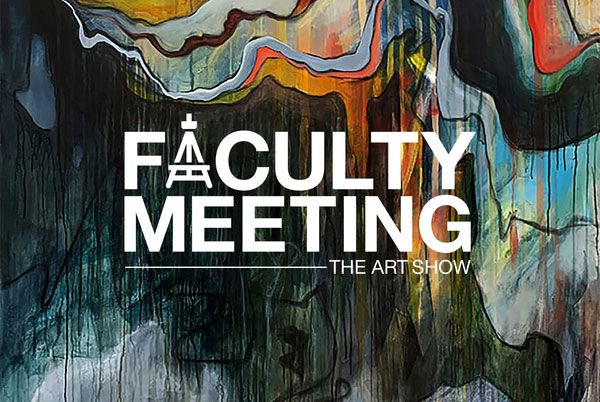 Faculty Meeting: The Art Show
Nov. 5-26, 2019 — This exhibition features artwork by the faculty of the Biola University Art Department. Collectively, the exhibit testifies to a vibrant academic community actively engaged in contemporary cultural discussions not just in the classroom but also in the studio and the gallery.
Phone
(562) 903-4807
Location
Near Bell Tower, Adjacent to Mayers Auditorium
Office Hours
Regular Hours
9:00 a.m. - 9:00 p.m. (Monday - Friday)
(unless closed for installation)
Mission
The Earl & Virginia Green Art Gallery presents a program of rotating contemporary art exhibitions on the campus of Biola University -- see campus map. Located in the greater Los Angeles area on Biola's campus, the Green Art Gallery is well positioned to represent a vital Christian worldview within the critical dialogue of contemporary visual art and to produce engaging exhibitions that grapple with issues concerning the intersection of faith with art and culture. The Green Art Gallery also provides professional development opportunities for Biola art students through gallery exhibitions and internships.
History
In September 2013, The Earl & Virginia Green Art Gallery was renovated and dedicated. The gallery is named in memory of Earl and Virginia Green - the parents of Roberta Ahmanson - whose lives exemplified faith and commitment to their family, church, and community, and who inspired their daughter's love of the arts as a person of faith. Biola University expresses profound appreciation to Howard and Roberta Ahmanson for their continued generosity in supporting arts programming at Biola.