Biola University welcomed 13 new faculty members to the school's staff. The new faculty members came with a wide range of interests adding to Cook School of Intercultural Studies, Crowell School of Business, Rosemead School of Psychology, the School of Education, School of Fine Arts and Communication, School of Humanities and Social Sciences, and School of Science, Technology and Health. Each of these new faculty members came with full intentions of representing Biola's goals and aspirations.
To learn about Biola's new faculty, read their thoughts below on the value of Christian higher education and the significance of a strong foundation in their specific fields.
Cook School of Intercultural Studies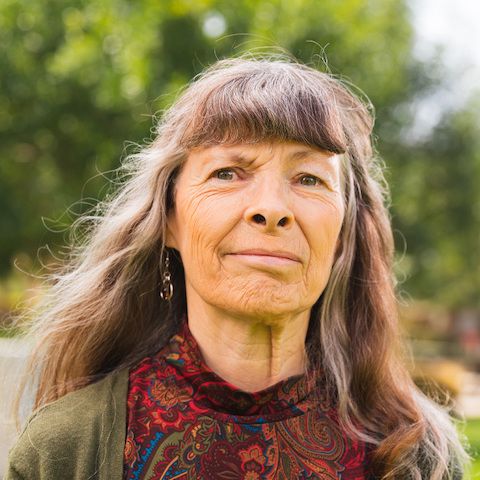 Jane Rhoades
Intercultural Education
Jane Rhoades is a faculty member in the Intercultural Studies Graduate Department at Cook School of Intercultural Studies. She lived and worked in various countries of Africa for 26 years serving in a mission organization primarily working with and serving African missionaries and developing staff development and member care programs for the organization and several indigenous mission agencies. She has also brought the training to several countries in Asia, Europe, the U.S., and South America. Rhoades teaches primarily intercultural education topics along with research writing courses. Her research interests are multicultural discussions, exploring the cultural impact on teaching methodologies and the impact of using alternative teaching methodologies. Rhoades completed her BSN at Biola, an M.A. from Global University, and her Ph.D. at Cook School of Intercultural Studies.
"Our world is experiencing rapid changes on a global level with multiplying the complexity of diversity of peoples and ideas. Christians are being constantly challenged to respond to these changes in a God-honoring way with biblical responses. A solid Christian higher education provides the community in which to develop the godly qualities so desperately needed to shine a bright light in our world. Christian higher education is also needed for learning solid biblical foundations along with developing flexibility of exploring Scripture for responding to rapidly emerging present and future questions. In addition, Christian higher education is needed to develop confidence and courage for responding both humbly and with credibility to questions raised in the lived spaces of life, whether in the work world or academia."
Crowell School of Business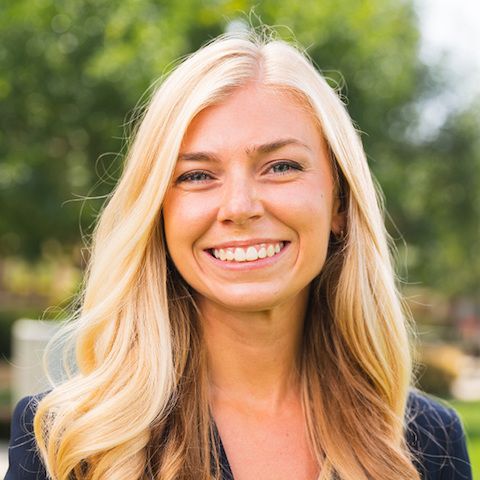 Danielle Becker
Accounting
Danielle Becker is a Certified Public Accountant (CPA) licensed by the state of California and previously, the state of Michigan. She received her Master of Accounting degree from the University of Michigan, and is currently pursuing a Doctorate of Business Administration (DBA) in Accounting from Liberty University. During her five years in public accounting, Becker worked as an auditor with PricewaterhouseCoopers (PwC) in Detroit, Michigan and Los Angeles, California to audit large SEC clients in the consumer industrial products industry with over $10 billion dollars in revenue. Becker is passionate about the next generation of Christian accountants, and her hope is that all Biola business students will be equipped and encouraged, and grow in their faith with the Lord through their education at Biola University.
"In a culture where we are so easily influenced by social media, politics, science and other potential false gods that can hinder our relationship with Christ, integrating the principles and truths of the Bible in higher education is more important than ever. In Romans 12:2, Paul commanded us not to conform to the pattern of this world, but be transformed by the renewing of our minds so that we are able to test and approve God's good and perfect will for our lives. By incorporating these truths in the classroom, students are able to deepen their understanding and faith as believers in Christ in order to confront these false gods and distractions in the business world while seeking God's will and desire for their lives."
Rosemead School of Psychology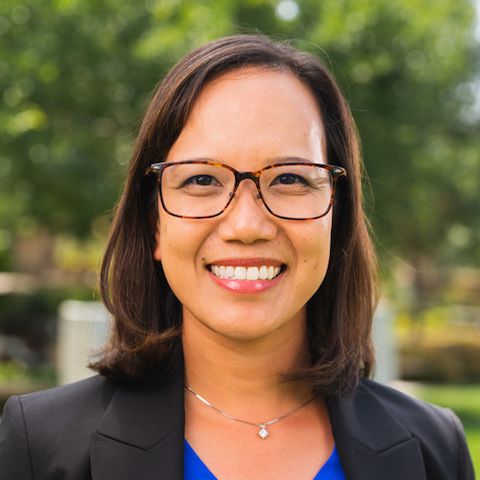 Carissa Dwiwardani
Psychology
Carissa Dwiwardani obtained her Ph.D. in Clinical Psychology from Rosemead School of Psychology. She also completed her psychology undergraduate at Biola. Dwiwardani is passionate about training the next generation of mental health practitioners. Prior to coming to Biola as a faculty member, she taught for seven years at Regent University's clinical psychology doctoral program, and for four years at Azusa Pacific University's undergraduate and master's programs. Dwiwardani is a licensed psychologist who is board certified in clinical psychology (ABPP). She maintains a private practice and her areas of clinical specialty include providing treatments for depression, trauma and relational problems. Dr. Dwiwardani's research interests include positive psychology, multicultural psychology and clinical training.
"Christian higher education in psychology is important because it nurtures students to become competent mental health practitioners who are integrated in their faith and spirituality. In drawing from a deep well of communion with Christ and others, we are empowered to love and serve individuals and communities well, especially as we consider the increasing rate of mental health conditions in the world."
School of Education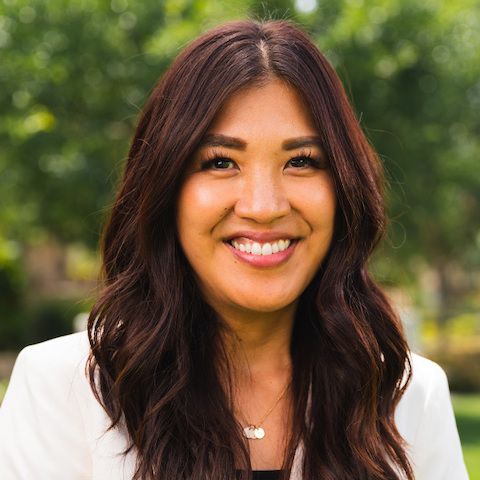 Ruby Lin
Teacher Preparation
Ruby attended Biola University as an undergraduate and also to attain her masters in teaching. She went on to teach as a full-time elementary teacher after attaining her degrees. In 2011, she returned as an adjunct professor in the School of Education. Ruby is first in her family to attend and graduate college. In the past two years, she has invested time supporting FirstGen scholars from SEID and presenting on Imposter Syndrome during the Summer Bridge Program. In May 2012, she graduated with her doctorate in education in K-12 in Educational Leadership at the University of Southern California. Her most significant role is grounded in being a wife and mother to three kids. She was born and raised in Southern California, and loves the culture, diversity, music and food that connects people.
"Part of the value and significance of teaching at Biola University is partnering with the future teachers of our world. This institution provides a platform to focus on both spiritual formation and developing the skill sets necessary to be effective teachers in education. As I work with teacher candidates daily, I am reminded of the importance of pointing them to their 'why' in teaching. Why are they called to teach and how are they called to love and serve students in various K-12 school settings? The 'why' will dictate and determine how they will interact and teach all students. Our hope and prayer is that spiritual formation, along with the rigorous preparation they receive in the School of Education will keep them firmly grounded in Christ and exemplify leadership in education as they face the growing demands of being an educator."
School of Fine Arts and Communication
Shannon Fisher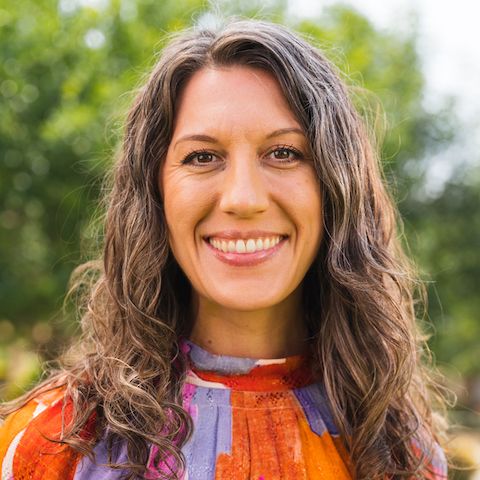 Photography
Shannon Fisher is an artist and educator whose art practice deals with the ephemerality of the present moment. Her photography is intimately autobiographical and has been examining the psychological dynamics in her family of origin and within her own domestic space for the past decade. Shannon also challenges the notions of photography in her durational performance work: these pieces explore presence, the embodiment, and taste and offer daily rituals for viewers to partake in.
She received her MFA in Photography from Cal State Long Beach in 2017 and her BFA in Interdisciplinary Studio Art from Biola University in 2009. Prior to this role, she owned a commercial photography business and developed a robust photography program at a private high school in Los Angeles. Her work has been shown in exhibitions at Eastside International, Xavier University, Collective Arts Incubator, Lexington Art League, Bergamot Station, and Colorado Photographic Arts Center.
"Students pursuing a degree in fine art need a safe space to explore the ways that their spirituality and creativity influence one another. It is important to have a place where artists can take risks as they show the world what God has put inside of them and to be loved unconditionally as they reveal their imperfections. The vulnerability of artmaking has so many parallels with a relationship with the Spirit and to experience both within a community is powerful."
Rachel Tracie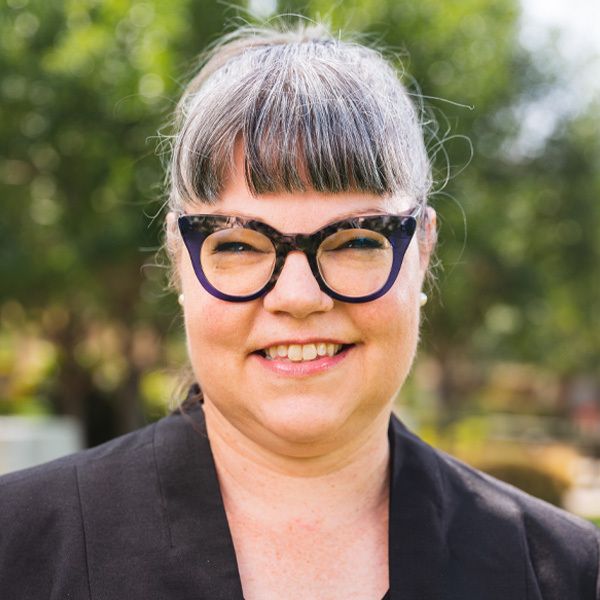 Theater
Rachel Tracie is a theater professor, writer, director and spectator. She is interested in exploring the connections between a theoretical analysis of theater and its practical application in courses such as Theater History, Dramatic Theory and Criticism, Acting and Directing. She seeks to create a space in which students can freely engage in investigating the historical, social, and spiritual aspects of theater while drawing on the richness of their liberal arts education. Her book Christina Reid's Theatre of Memory & Identity: Within and Beyond the Troubles was published in 2018 by Palgrave MacMillan. Rachel is passionate about higher education and arts programming in prison as a means for transformation and rehabilitation. She serves as Writing Coordinator and Instructor for the Prison Education Project in Southern California, and on the board of Shining Light, an organization that pairs arts programming with character strength development in Prisons across the United States. In 2020 she was awarded the L'Engle/Rahman prize in mentorship from PEN America's Prison & Justice Writing Program. She holds an M.A. in Drama from the University of Alberta and a Ph.D. in Theatre Studies from Royal Holloway, University of London. She lives in Pomona, CA with her husband Tim and their three dogs, Blue, Tommy & Freddie.
"For the theater artist, a strong Christian foundation, particularly in the liberal arts is essential. In a field where your value can seem dependent on the job or the role or the quick assessment of your worth by others, knowing who you are in Christ — your value as a child of God is so important. Theater is collaboration and communication and it demands a great deal of every person. It is my experience that people will work with our students again and again because they approach their work with discernment and purpose and communicate with love; something so needed in today's world!"
Raquel Ravaglioli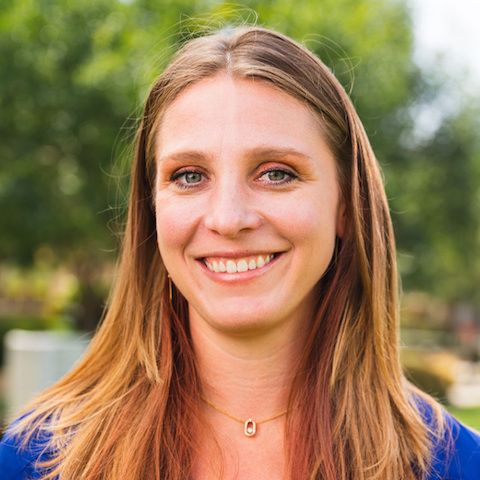 Conservatory & Music Therapy
Raquel Ravaglioli, M.A., MT-BC is the Area Coordinator for music therapy, associate professor, at Biola University. She received her B.M. in violin performance and music therapy and M.A. in Creative Arts Therapies with an emphasis in Music Therapy. Now a Doctoral Candidate in the Individualized Interdisciplinary Ph.D. program,Ravaglioli is studying effective pedagogy and supervision practices in music therapy undergraduate education. Ravaglioli established her business in 2015, Raquel Christine Music, which incorporates music instruction, music therapy and music performance. She has provided music therapy services internationally, continues to perform violin in professional orchestras, and is actively involved in the greater Los Angeles community. Recent and current chamber and orchestra performances private contracting and the Stockton Symphony. Other music therapy training include NICU-MT, NMT, and GIM level I.
"Music therapy can be considered a service profession, as those students and professionals in the field are providing the gift of music and therapeutic skill within an evidence-based practice to better the lives of individuals of all ages."
School of Humanities and Social Science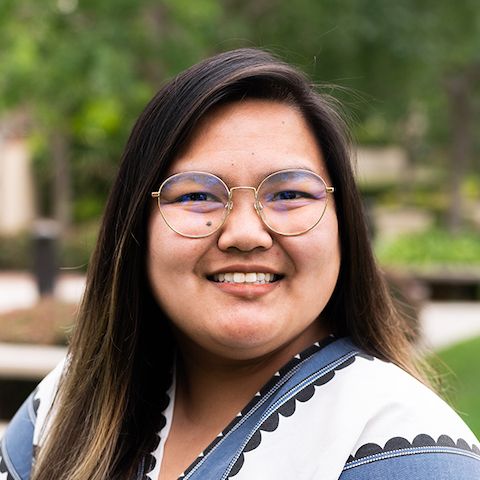 Aarika Alura
English
Aarika Alura has a B.A. in English with a concentration on Creative Writing and an M.A. in English with a concentration in TESOL. She has taught subjects such as English Composition, Rhetoric & Writing, Oral Communication, and many more both in the U.S. and overseas. She has a deep love for English as both a language and as an art form, citing its rich ability to not only communicate, but share story and personal perspective. She brings that passion into the classroom and hopes to convey this to her students; many of whom are from all over the world and from such diverse backgrounds. Her research interests include the integration of technology and collaborative learning, especially for international students in the classroom. And her creative goals include one day writing and illustrating work of her own.
"Christian higher education is significant because it is often undermined by a broken world that fails to see the value it can bring. Christian education provides students a space to explore their belief systems in a safe environment where they can question and seek answers while supported by grace. Despite what the world thinks, blind intolerance is not what Jesus stood for at all. And when students get the opportunity to really learn who Christ is and what that actually frees them to be, it actually equips them for the life ahead outside of the safe 'bubble' that is Christian higher education. And with that, having a strong Christian foundation, especially when engaging a world that is growing in its suspiciousness of the evangelical church, equips them to be better stewards of the word, better ambassadors for Christ, better missionaries for the kingdom. Specifically in the humanities, having a strong foundation enables us to be better communicators, historians, better scholars, humanitarians. It enables us to engage the world with words, and as we've seen in Scripture, God can do amazing things with just the Word."
School of Science, Technology and Health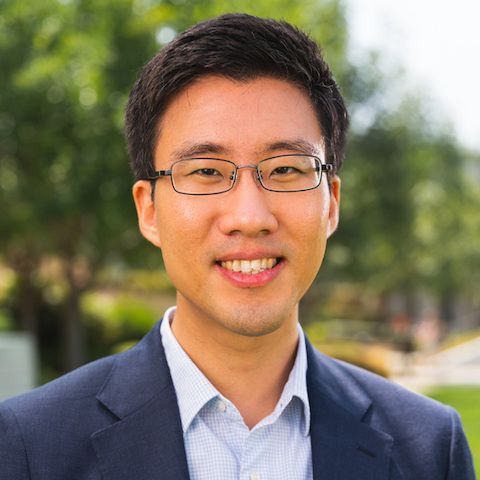 Bum Sang Kim
Chemistry, Physics, Engineering
Before moving to Southern California, Bum Sang Kim was born and raised in Seoul, Korea. He graduated with his Bachelor of Science in Physics from the University of California, Los Angeles. He then earned three master's degrees, two in Theology and Philosophy from Talbot School of Theology at Biola University and recently in Psychology from the Graduate School of Education and Psychology at Pepperdine University. Kim's passion for teaching and mentoring students has led to his interest in integrating his previous educational experiences to form a unique teaching style and content.
Kim has been a part of the Biola community since 2012 and has taught various courses in physics as an adjunct professor since 2016. He also recently began teaching graduate courses in psychology at Pepperdine University. Kim's research interest is mainly in attachment-based teaching and learning, integrating psychology and teaching pedagogy to promote motivation and academic performance for students in higher education. He is also interested in the social and cultural impacts on students' academic performances and overall life satisfaction, specifically for Christian college students in the STEM field. Due to his previous experiences of various types of intense suffering, Kim prioritizes mentoring and interacting with students with similar backgrounds or going through seasons of suffering.
"When studying physics at UCLA, many of my classmates asked me, 'how can you study physics and still believe in God?' and I responded, 'how can you study physics and still don't believe in God? Such a simple yet deep question has led me to recognize the importance of a strong Christian foundation and worldview for students in the STEM field. Christian higher education provides unique learning and teaching experiences for both students and faculty because it involves more than just knowledge. Some of my favorite moments teaching at Biola include seeing students pray or read the Bible during their break between classes, interacting with students and sharing each other's prayer requests, discussing deeper insights regarding our relationship with God, and more. These instances occurring inside and outside classrooms provide students and faculty holistic opportunities to grow academically, mentally and spiritually, keeping us humble and reminded of why we are here at Biola."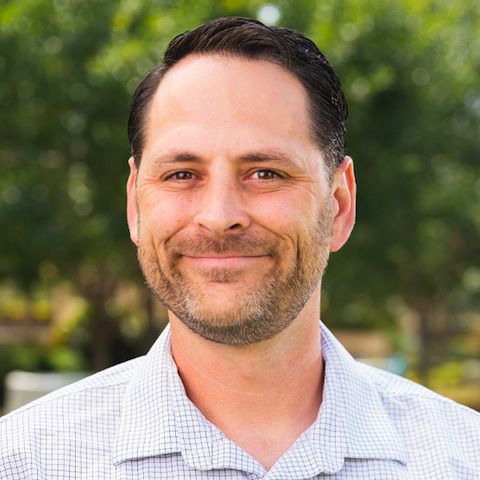 Jason Smith
Nursing
Jason W. Smith earned a bachelor's degree in nursing in 2008 from California State Long Beach University, a master's degree in theology with a minor in New Testament from Talbot School of Theology in 2015, and he is currently in the last year of his Ph.D. in nursing from the University of San Diego. He worked in the acute care setting for 17 years. His clinical focus is in the cardiac world, ranging from telemetry to cardiac intensive care. His roles have included nursing assistant, bedside registered nurse, charge nurse, clinical coordinator, and assistant manager. Jason's doctoral research focused on the relationship between health inequities and structural racism. Jason's research interests include health inequities, social determinants of health, 'structural racism,' theological anthropology, theological methods, and how the Christian worldview should guide one's vocation.
"When the apostle Paul described his ministry in 2 Corinthians 10:5, he wrote that he takes 'every thought captive to obey Christ.' Nursing programs abound these days but what makes a Christian nursing program distinct is that it takes 'every thought captive to obey Christ.' What does it mean to be human? What does it look like to care for those who suffer? Christians answer these questions differently from the culture around us because our theology informs how we care for others: protology, hamartiology, soteriology, Christology, eschatology, all these provide precious insight into the nursing process. Nursing is a wonderful means to generate income, which is nothing to frown out, but for Christians, nursing is more. We worship God through our vocation and join him in his redemptive work as we care for the health of those around us."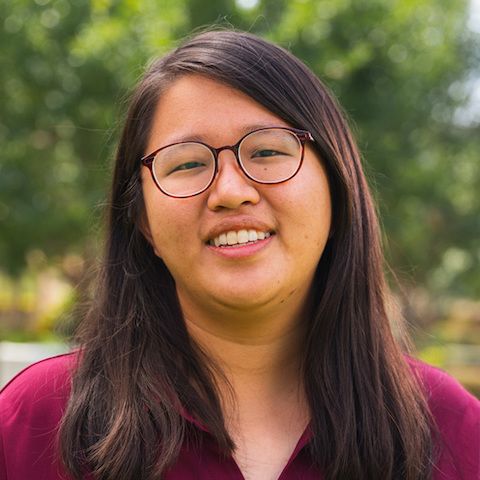 Emily Yang
Biology
Emily Yang was born and raised in southern California. She received both her Bachelor of Science in Microbiology, Immunology, and Molecular Genetics and her doctorate in Molecular Biology from the University of California, Los Angeles. Her doctoral work examined the roles of ubiquitination and RNA binding in the host innate immune response in the context of alphavirus infection. Through her research, Yang plans to continue illuminating the intricate mechanisms of antiviral defense that God has meticulously built into each one of his image bearers. Yang is also passionate about furthering science pedagogy and inspiring her students to think more critically and deeply both within and beyond the classroom.
"Christian higher education is paramount in equipping and building up the next generation to stand firm in the faith for our Lord and Savior Jesus Christ. Here at Biola, we have the opportunity to walk with and shepherd our students as they wrestle with questions of identity, purpose and the compatibility of science and faith. The world presses on at every turn — we must cultivate students that are able to thoughtfully, intelligently and compassionately press back, showing through both word and deed that following Jesus is not just the only way, but in fact the better way to true and lasting joy."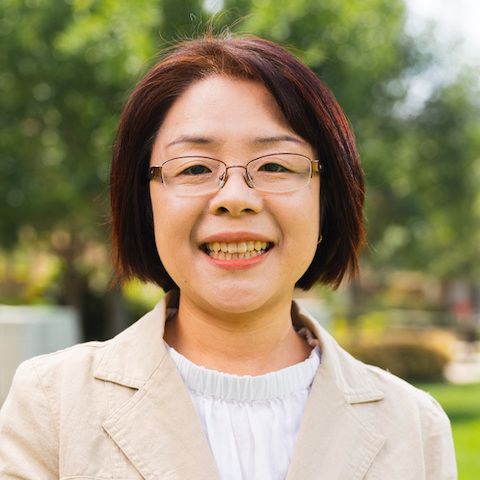 Heeyeon Cho
Chemistry, Physics, Engineering
Dr. Heeyeon Cho is currently teaching Principles of general, organic, and biochemistry lectures and labs in the undergraduate B.S. programs. She enjoys integrating the Christian faith during the class lectures and has a passion to see God's glory in transforming students' lives who can lead many to righteousness and be the light and the salt of this world (Daniel 12:3). Prior to joining the faculty at Biola, Cho was a research professor at the University of Southern California leading the research on finding novel therapeutic drugs for the treatment of brain tumors and other systemic tumors and their cellular targets and mechanisms. Cho also conducted post-doctoral research at UC Davis and UCLA. She published over 40 peer-reviewed journals in the fields of cancer therapeutic drugs, protein biochemistry and biotechnology.
Cho's current research interest is Autophagy. Autophagy is a genetically well-controlled cellular process in mammalian cells that degrades damaged or unnecessary organelles and proteins in a lysosome-dependent manner. Autophagy is a "double-edged sword" in tumors. It prevents tumor initiation in healthy tissues but favors cancer progression once the tumor is formed. She is interested in targeting the Autophagy pathway as a possible therapeutic strategy and a way to overcome drug resistance.
"I think it is very important not only to be well equipped in the knowledge of science but also in the knowledge of God and have a strong relationship with him before entering into the world system. Just like God trained Israelites in the wilderness before they entered the promised land, I believe God wants to prepare and equip the next generations with characters and the excellent spirit (like Daniel or Joseph) so that they could be successful in their future career but at the same time be the witness of Jesus Christ. I believe this might be the value of Christian higher education and my passion is to see God's glory in the transformation of students as they become disciples of Jesus Christ."
Grace Ni
Chemistry, Physics, Engineering
After receiving her Ph.D. in Electrical and Computer Engineering from the University of Waterloo in Canada, Grace Ni developed patented haptic technologies (force-feedback using motorized devices) for virtual reality and telepresence at a Canadian high-tech startup. She then devoted the next 16 years to engineering education before joining Biola University. She spent the past 13 years at California Baptist University, where she taught a broad spectrum of engineering courses and served as the department chair of Electrical and Computer Engineering for six years. Prior to that, she worked at the University of Wisconsin – Platteville as an assistant professor of Electrical Engineering.
Ni's research interests include mobile robotics, mechatronics, control systems, haptics/telehaptics, as well as engineering education. Her most recent research projects involve the integration of computer vision and machine learning into robotic/mechatronic systems. She has published six journal papers and presented at numerous conferences in the controls and robotics field. In terms of engineering education, Ni is passionate about enhancing student learning experience using interactive computer technologies, hands-on activities and service learning. She presented her engineering education research at the 2022 American Society of Engineering Education (ASEE) annual conference this summer.
"As a born-again Christian and an engineering educator, Grace Ni is passionate in equipping the next generation Christian engineers with both the skillsets demanded by industrial and the Christian values and characters. She is particularly interested in the integration of principles in God's creation of the natural world into innovative engineering design and the practice of servant leadership for the betterment of human society."