How to Live an 'In Christ' Life: 100 Devotional Readings on Union with Christ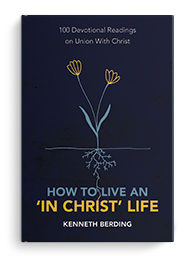 Ken Berding (M.A. '96)
Professor of New Testament
Christian Focus, September 2020
Everywhere we look in the letters of Paul we encounter "in Christ." But how many of us know why the Apostle Paul uses this expression — or ones like it — over and over again in his letters? What is so important about being in Christ? Is it possible that when Paul talks about inChristness, he is handing us a set of keys that will open up his letters and reveal what is most essential to living the Christian life? In these 100 devotionals, we discover why inChristness is so important and how to live an in-Christ life.
Winsome Conviction: Disagreeing Without Dividing the Church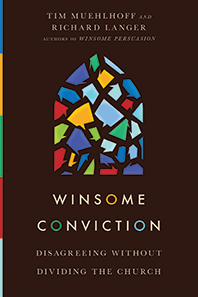 Rick Langer, Co-Authored with Tim Muehlhoff (M.Div. '85)
Professor of Biblical Studies and Theology; Director of the Office of Faith and Learning)
InterVarsity Press, December 2020
We generally assume that those sitting around us in church share our beliefs. But when our personal convictions are contested by fellow Christians, everything changes. We feel attacked from behind. When other Christians doubt or deny our convictions, we don't experience it as a mere difference of opinion, but as a violation of an unspoken agreement. Tim Muehlhoff and Rick Langer offer a guide to help Christians navigate disagreements with one another. In today's polarized context, Christians often have committed, biblical rationales for very different positions. How do we discern between core biblical convictions and secondary issues? How do we cultivate better understanding and compassion for those we disagree with? Christian unity is possible. Discover how we can navigate differences by speaking in both truth and love.
How to Read Theology for All Its Worth: A Guide for Students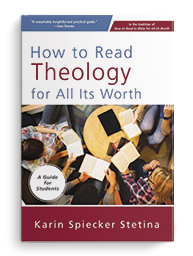 Karin Stetina
Associate Professor of Biblical and Theological Studies
Zondervan Academic, September 2020
Too many Christians avoid reading theology for fear they won't understand it or out of a misconception that it's only meant for the academic elite. Similarly, students in introductory theology classes can feel overwhelmed by the concepts and terminology they encounter. Yet theology can be read with enjoyment and discernment. In How to Read Theology for All Its Worth, professor, author and devoted reader Karin Stetina introduces students to the basic skills of intelligent reading, applied especially to theological works. Anyone who'd like to read theology well, whether a formal student or interested layperson, will benefit from the simple steps Stetina outlines.
Creating Equality at Home: How 25 Couples around the World Share Housework and Childcare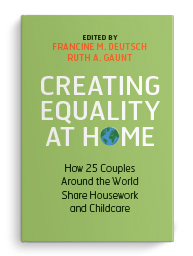 Karen Quek (M.A. '90)
Professor of Marriage and Family Therapy; Program Director)
Cambridge University Press, June 2020
Creating Equality at Home tells the fascinating stories of 25 couples around the world whose everyday decisions about sharing the housework and childcare — from who cooks the food, washes the dishes and helps with homework, to who cuts back on paid work — all add up to a gender revolution. From North and South America to Europe, Asia and Australia, these couples tell a story of similarity despite vast cultural differences. By rejecting the prescription that men's identities are determined by paid work and women's by motherhood, the couples show that men can put family first and are as capable of nurturing as women, and that women can pursue careers as seriously as their husbands do — bringing profound rewards for men, women, marriage and children. Working couples with children will discover that equality is possible and exists right now.