It was the fall of 1930. Just a year had passed since the stock market crash that triggered the Great Depression. Adolf Hitler was on his meteoric rise to power in Germany. But God was powerfully at work in the Pennsylvania steel town of Pittsburgh. A 21-year-old Jewish man named Bezalel Feinberg had heard the Gospel and prayed to receive Christ. It sounds so simple, yet it was anything but.
His name was bestowed upon him by his devoutly Jewish parents who had emigrated from Eastern Europe during the rising tides of anti-Semitism. In the Torah, Bezalel was one of the Spirit-endowed craftsmen who God used to build the sanctuary and its furnishings, including the Ark of the Covenant.
Bezalel "Charles" Feinberg had deeply embraced the practices of Judaism and had diligently studied Hebrew, Jewish history, literature, and of course, the Scriptures at the Hebrew Institute in Pittsburgh. He had also now just graduated with honors in just 3 years from the University of Pittsburgh and was planning to go to rabbinical school.
But God was working through a Christian neighbor named Carmen McKnight who was praying every day that Charles would come to know Jesus as the Messiah. This loving and godly African-American woman often prodded Charles with provocative questions and shared her strong conviction that Jesus of Nazareth is the Hebrew Messiah. Ultimately she put him in contact with the Reverend John Solomon who worked with the American Board of Mission to the Jews, now Chosen People Ministries. Through literature produced by this ministry and many discussions with John Solomon, Charles came to embrace Jesus as the Messiah of Israel and put his trust in him.
There was no turning back for Charles. Filled with the joy, hope, and peace brought by knowing Yeshua ha-Mashiach (Jesus, the Messiah) and experiencing the new covenant gift of the Holy Spirit, Charles began to grow deeply in knowledge of the resurrected Lord.
Eager to learn more and to engage in a lifetime of service to his Lord, Charles set out for Dallas, Texas, to attend the Evangelical Theological College (now Dallas Seminary) where he earned three degrees in four years, including his doctorate. He stayed on and taught at Dallas until 1948 when he was called by Dr. Louis Talbot and Dr. Sam Sutherland to help start a new theological seminary in Los Angeles.
Charles taught the Old Testament at Biola before its seminary was officially established as a distinct school in 1952. Dr. Feinberg then became its first Dean and kept that position until 1975. I am deeply grateful to have had the opportunity to take Dr. Feinberg for one class—Messianic prophecies based on the Hebrew text—when he returned to teach this one course in 1981. It was a delight to hear him expound these prophetic texts that pointed to Jesus as the fulfillment of Israel's hope and to hear him declare their relevance for Gentiles like me.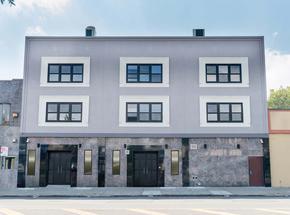 In late September, I travelled to New York for the dedication of the Charles L. Feinberg Messianic Jewish Center in the heart of Brooklyn. This is an extension center of Talbot School of Theology in partnership with Chosen People Ministries that offers a Master of Divinity degree in Messianic Jewish studies. The celebration took place during the Jewish holiday of Tabernacles (Sukkot). It was during that week, nearly three millennia ago, that Solomon dedicated the first Temple in Jerusalem.
The center represents the fulfillment of a dream of Dr. Mitch Glaser, President of Chosen People Ministries, and the many people who have partnered with him, to have a place to train new leaders in Jewish ministry. Talbot's former Dean, Dr. Dennis Dirks, worked tirelessly to make the extension center become a reality by guiding the initiative through the accreditation process with the New York Board of Regents and the Association of Theological Schools. The first classes began in summer 2007.
Brooklyn is especially significant as the site for the center not only because of its large Jewish population (over 750,000), but because Chosen People Ministries was established there in 1894 through the efforts of Rabbi Leopold Cohn, a Hungarian-Jewish immigrant whose life was radically transformed when he discovered that Jesus is the Messiah.
The new center is a 14,000 square-foot facility with three stories and a basement. The space consists of classrooms, a sanctuary, guest housing, study areas, offices, and the Feinberg Center Library with more than 12,000 volumes. I am grateful that Talbot School of Theology can partner with Chosen People Ministries to equip a new generation of Christian leaders for the Messianic Movement.
Learn more about the Feinberg Center.