Biola University welcomed its largest incoming class this fall since the pandemic, surpassing enrollment goals. Over 5,000 students are enrolled at Biola this fall, with 1,014 incoming undergraduate students and 599 incoming graduate students.
The incoming class represents 45 countries and 47 states, who join the ranks of returning students at Biola. This year's class also includes 154 international students and the largest Stewart Science Honors Program and Torrey Honors College cohorts to date.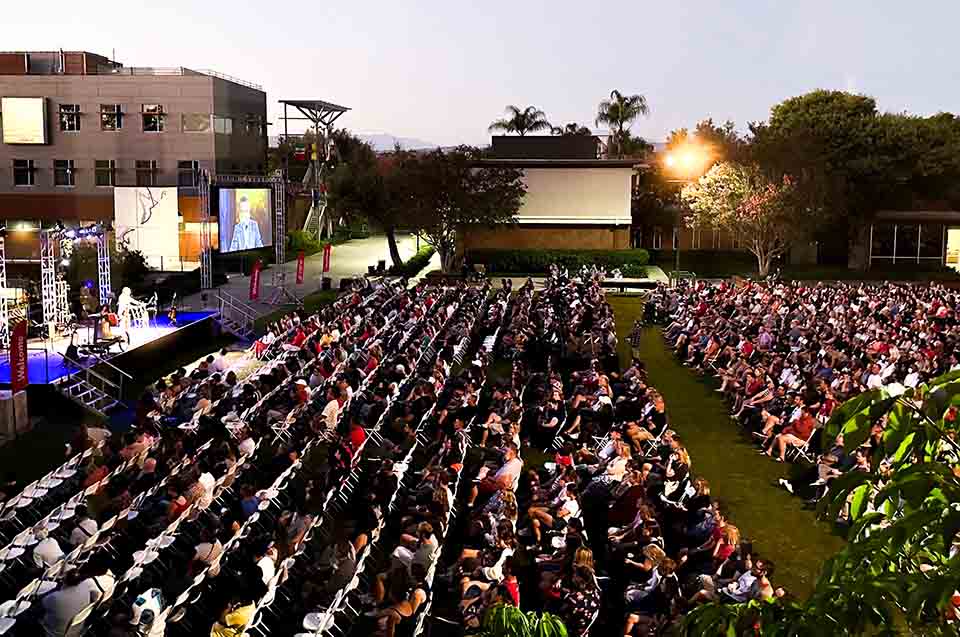 "The next generation of leaders is here at Biola University," said Dr. Matthew J. Hall, provost and senior vice president. "Drawn from across North America and the world, the incoming new student class at Biola is a vivid reminder of the urgent mission entrusted to us. These young men and women are leaders among their peers, with some of the highest academic achievements possible, and bright futures of influence before them."
The five top undergraduate majors for incoming students include B.A. in Cinema and Media Arts, B.S. in Nursing, B.S. in Biological Science, B.S. in Business Administration and B.A. in Psychology. Recently ranked as a best national university by U.S. News & World Report, Biola is recognized for its wide range of undergraduate and graduate level academic programs and emphasis on faculty research. Biola has become one of the world's leading comprehensive Christian universities, offering more than 150 undergraduate and graduate programs across eight schools.
From Fall 2022 to Fall 2023, Biola saw an 8% increase in its incoming freshmen class and a 3.4% increase in its incoming transfer students.
"There is a new wave of young students who are thirsty for what the Bible has to offer them, a desire for community, a desire for integration of faith and learning," said Vice President of Enrollment, Fitsum Mulat. "Students are attracted to intentional ways of integrating their faith and learning. We are about equipping our students in both mind and character."
Biola is passionate about providing students with a premier education, heavily emphasizing having a bold faith for a bright future by integrating faith into every core curriculum course as well as major courses. Biola is one of the top Council for Christian Colleges & Universities (CCCU) schools within the U.S. News national university category and the only CCCU college with 30 credits of Bible and theology classes required of most students — qualifying most for a minor in biblical and theological studies.
In addition to Biola's recognition by U.S. News, Biola recently received the designation of a First-Gen Forward school for the First Scholars Network.
The U.S. News rankings are the latest in a series of national recognitions for the university. This summer, Money recognized Biola as one of "The Best Colleges in America 2023," Forbes included Biola on its list of "America's Top Colleges 2023," and Wall Street Journal included Biola on its "2024 Best Colleges in the U.S." list. The Princeton Review also included Biola in their 2024 Best Regional Colleges list and, in late August, Niche.com released their best colleges rankings, and recognized Biola as one of the top 10 Christian universities in America, top three Christian colleges in California, as well as in the top 40 Colleges for Film and Photography.
Biola's School of Cinema and Media Arts was also recently recognized as a top film school by Variety Magazine and the Hollywood Reporter. Biola is also a "Great College to Work For," according to The Chronicle of Higher Education's 2023 report.
Written by Sarah Dougher, media relations coordinator and administrative assistant. For more information, please email media.relations@biola.edu.