Nearly 350 graduates crossed the stage at Biola University's commencement ceremonies last week. The ceremonies marked the very last commencement ceremonies to be held in the fall semester at Biola, with all ceremonies being moved to spring beginning in Spring 2023. The Hollywood Prayer Network founding director Karen Covell addressed the graduates in the keynote speech, touching on the point of following God's dreams.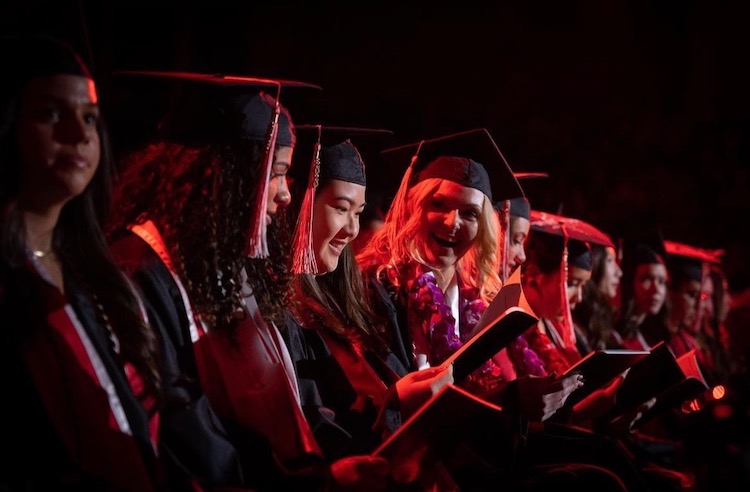 The two ceremonies were both held on Friday, Dec. 16 in the afternoon and evening. The first ceremony hosted graduates from the Cook School of Intercultural Studies, Rosemead School of Psychology, School of Cinema and Media Arts, School of Humanities and Social Sciences and Talbot School of Theology received their diplomas in Chase Gymnasium. A few hours later, the Crowell School of Business, School of Education, School of Fine Arts and Communication and the School of Science, Technology and Health graduates crossed the stage to receive their diplomas.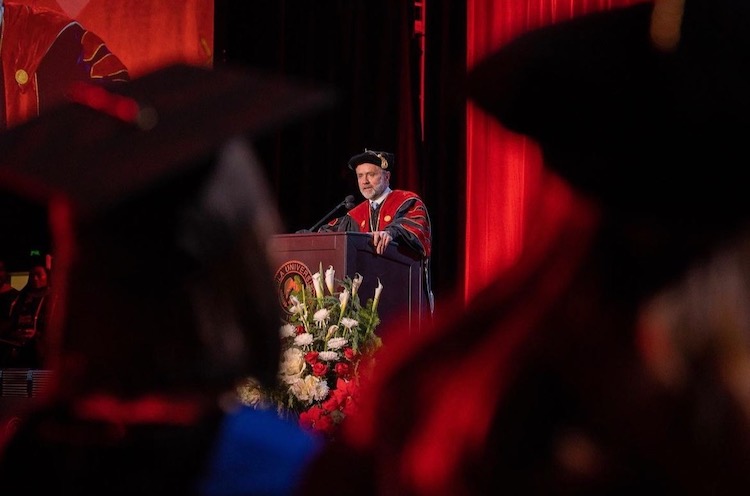 In her keynote address, Covell left the graduates with the charge of paying attention to God's purpose in their lives.
"If you can focus on God's dream, then you don't have to get stuck with man's dream," said Covell. "Your dreams in college will be so much bigger if you keep your eyes focused on Jesus."
She then quoted Proverbs 21 by saying the lovers of God who chase after righteousness will have all their dreams come true.
"When I love Jesus, I have purpose. And that purpose carries me through good times and bad times, through unemployment, bad health, it even gives me perspective during good times to keep it all in balance," said Covell.
After hearing from Covell, graduates walked across the stage to much fanfare and received their diploma from Biola President Dr. Barry H. Corey, and returned to their seat.
For those who were unable to attend in person, a livestream of Ceremony A and Ceremony B were available, and they are available now for rewatching. Additional Biola commencement information can be found on Biola's commencement website.
Written by Charlotte McKinley, public relations intern. For more information, please email media.relations@biola.edu.