Online B.S. in Applied Public Health
Overview
Biola's online Bachelor of Science in Applied Public Health is designed to develop you into a top-tier health care professional. In this program you will learn how to effectively address public and global health challenges through research, publication, health promotion and service. Our biblically centered curriculum will facilitate growth as a compassionate, ethical decision-making leader, equipped with the education and analytical skills needed to influence health policy and improve the standard of health care in your community and world.
This degree has two tracks to select from:
B.S. in Applied Public Health (Global Health)
Students who are interested in an on-campus learning experience may consider the B.S. in Public Health degree.
The purpose of this program is to prepare you to become a biblically grounded leader in health care — one who is dedicated to improving population health, promoting disease prevention and advocating for health equality. As a student of this program, you will:
Focus on Global Health. Our fully online B.S. in Applied Public Health is currently the only online Public Health degree program that extensively focuses on global health studies. Most institutions typically only offer online certificate programs or courses on the subject.
Learn Through Hands-On Experience. You will establish excellence in public health practice as you'll gain expert instruction from our faculty and work with field preceptors and community partners to gain real-world experience.
Qualify for Certification. The education you receive through this program will qualify you to sit for the Certified Health Education Specialist (CHES) examination for certification. Completing this exam is not a graduation requirement.
Gain a Biblical Perspective. A biblically centered public health education will transform you into a skilled, benevolent health care professional who serves others with Christ-like grace and compassion.
Benefit from Online Flexibility. Our 7-week, asynchronous courses are offered fully online. This means you'll have the flexibility to complete your coursework on your schedule and from nearly anywhere in the world.
Get A Jumpstart On Your Graduate Studies. The Accelerated Master's Program track gives you the opportunity to earn a Master in Public Health (MPH) — with just one additional year of study after you complete your undergraduate program.
Yes! Tell Me More!
Courses
What courses will I take as an Applied Public Health major?
The fully online B.S. in Applied Public Health will provide you with a foundation of core public health concepts, basic sciences and behavioral health. As you dive into topics such as epidemiology and global health, you will also take your learning outside of the classroom and discover how to apply your knowledge on a local and global scale. Your understanding of public health will broaden as you engage in courses like:
Global Health Leadership (KNES 330)
This course focuses on building character for global health leadership and understanding the value of cultural humility. Students will learn how to be a strong leader, assess organizational dynamics in the US and other countries, and create a culture of honor for international partnerships. This course helps students integrate leadership and administration in public health within the framework of current health policy.
Health Policy and Ethics (KNES 340)
This course focuses on ethical theory and current ethical issues in public health and health policy, including resource allocation, the use of summary measures of health, the right to health care, and conflicts between autonomy and health promotion efforts. Student will participate in small group discussions evaluating ethical principles in current health care issues and public health policy.
Health Care Systems (KNES 355)
This course is a survey of the delivery of health care in the United States with relevant comparisons to systems internationally. This course will discuss the historical growth and development of the U.S. health care system. Grounded in an understanding of factors determining health, a framework for understanding and assessing the health care delivery system will be reviewed including evolving challenges to the current system. Review of the American health care system will also include the roles of state and federal governments, the role of health care providers, and the potential impact of health care reform on the future of the American health care system.
Bible and Theology Coursework
As part of Biola's commitment to a biblically centered education, all undergraduate students have the opportunity to take 30 credits of biblical studies. As an applied public health student, 12 of these credits will be integrated directly into your major courses, with the remaining 18 offered through separate Bible and theology courses.
Career Outlook and Preparation
What can you do with a Bachelor of Science in Applied Public Health?
The rigorous academic and practical experience you will gain from this program will prepare you to further your education through graduate study and enter into a wide variety of career opportunities in public health. Some possible career paths include:
Health Educator
Public Health Specialist
Health Coordinator
Community Health Advisor
Health and Safety Officer
International Health Project Manager
Associate Community Health Worker
Clinical Research
Health Care Policy and Administration
Occupational and Environmental Health
Work in Government Health Agencies and Non-Profit Organizations
Students who go on to complete their Master of Public Health in the Accelerated Master of Public Health track may also consider career paths such as:
Global Health Educator
Public Health Advisor
Non-Profit Health Coordinator
International Health Project Manager
Clinical Research Associate
Global Infectious Disease Analyst
Academic Research Epidemiologist
Infection Control Epidemiologist
12% job growth
According to the Bureau of Labor Statistics, job growth for Health Education Specialists and Community Health Workers is projected to be faster than average between 2020 and 2030.
BLS projections are not specific to Biola University students or graduates.
Tuition and Financial Aid
As you consider the cost of college, keep in mind that more than 80% of Biola students receive some form of financial aid. We're here to walk alongside you as you balance tuition and costs with different scholarship and aid opportunities.
Faculty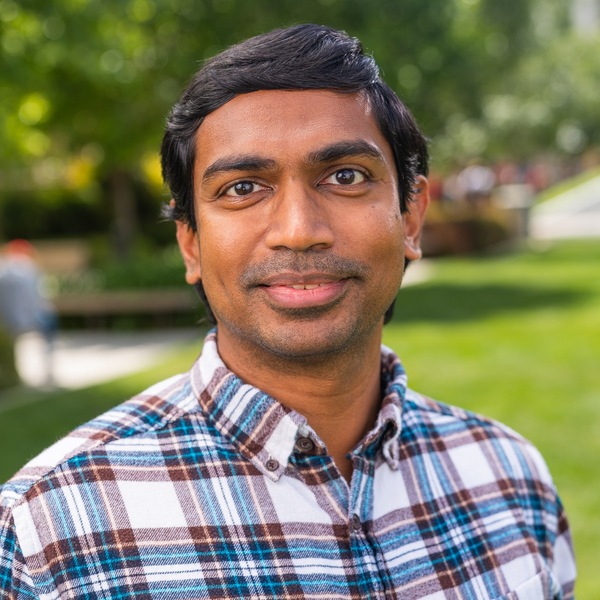 Faculty Spotlight
Don Galbadage
Director of Public Health Programs
Ph.D. Philosophy in Medical Sciences Texas A&M University College of Medicine
M.P.H. Master of Public Health in Epidemiology University of Texas School of Public Health
B.S. Biology (minors in Chemistry and Mathematics) Texas Christian University
Frequently Asked Questions (FAQs)
Do the classes run on trimester or semester?
Our terms are in trimesters, and there are two sessions within each trimester.
Term 1: Fall Trimester
Term 2: Spring Trimester
Term 3: Summer Trimester
How long will it take me to finish my degree?
The program is flexible enough to allow you to work at a pace that will fit into your busy schedule. Speak to your success coach to determine your personalized pathway for successfully completing the credits you need.
How does this degree work?
This fully online bachelor's degree is composed of 120 credits, including core major, general education and biblical studies courses. Courses are generally seven weeks long and available online year-round, so you can complete your degree anytime from anywhere in the world.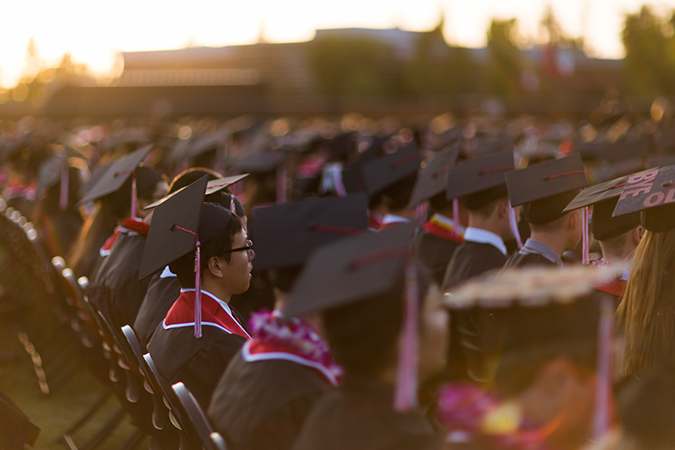 Work With Your Personal Success Coach
Biola offers online bachelor's degree students their very own student success coach! From the moment you are admitted through graduation day, our coaches will walk with you in your journey to earning your degree.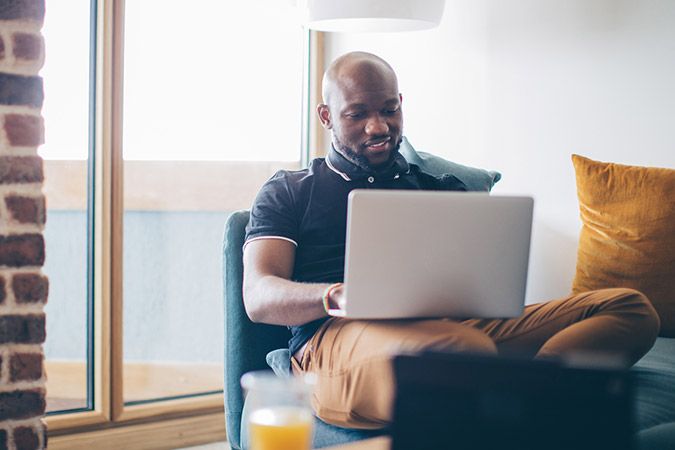 Our Admissions Team is Here For You
We want to work alongside you in this journey to finish your degree! We're here to help you accomplish your educational goals by providing a degree program that fits into your busy life.
You may also be interested in