In this session, we will introduce you to a series of compelling stories about the intersection of Christian faith and business—the Faith and Co. film series. Produced by Seattle Pacific University Professor (and Biola graduate) Dr. Kenman Wong, the series tells 13 different stories of Christian faith informing the mission of companies around the world. You'll want to view the film series too after hearing this conversation with Dr. Wong.
More About Our Guest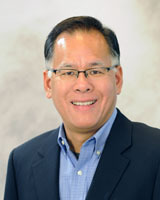 Dr. Kenman Wong is Professor of Business Ethics at Seattle Pacific University. He holds an MBA from the University of Washington and a Ph.D. from the University of Southern California. He is the co-author or editor of three books, most recently Business for the Common Good: A Christian Vision for the Marketplace (w/ Scott B. Rae; IVP Academic, 2011). His articles have been published in journals as the Journal of Business Ethics, Journal of Markets & Morality and Christian Scholars Review.
Episode Transcript
Transcript coming soon.