About
About the Podcast
Think Biblically: Conversations on Faith and Culture is a weekly podcast that offers Christian perspectives on some of the most significant issues facing today's church and culture. In each episode, hosts Scott Rae and Sean McDowell — professors at Biola University's Talbot School of Theology — draw upon biblical wisdom and insights from guest experts as they explore how Christians can thoughtfully and faithfully engage with cultural trends and current events.
About the Hosts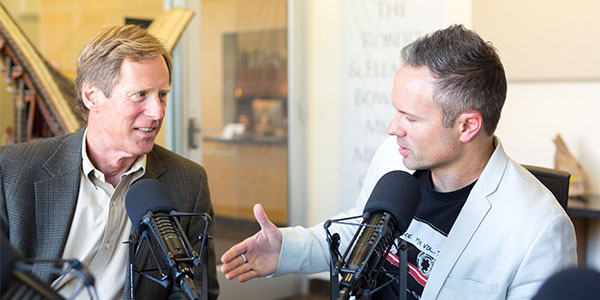 Scott Rae is professor of Christian ethics and dean of the faculty at Talbot School of Theology. A noted Christian scholar and ethicist, Scott is the author of such books as Moral Choices: An Introduction to Ethics; Business for the Common Good; and Beyond Integrity: A Judeo-Christian Approach to Business Ethics. He has a Ph.D. and M.A. in social ethics from the University of Southern California, a Th.M. in Old Testament from Dallas Theological Seminary, and a B.A.S. in economics from Southern Methodist University. He has served in a variety of teaching and leadership roles, including a term as president of the Evangelical Theological Society in 2015.
Sean McDowell is an associate professor of Christian apologetics at Talbot School of Theology. A prolific educator, speaker and author, Sean has written and edited numerous books — including The Fate of the Apostles; A New Kind of Apologist; and Is God Just a Human Invention? — and has co-authored many others with his father, Josh McDowell, including More Than A Carpenter and Evidence that Demands a Verdict. He has a Ph.D. in apologetics and worldview studies from Southern Baptist Theological Seminary and master's degrees in theology and philosophy from Talbot. In addition to his speaking at camps, churches, schools, universities and conferences, Sean also blogs regularly at seanmcdowell.org.
About Talbot School of Theology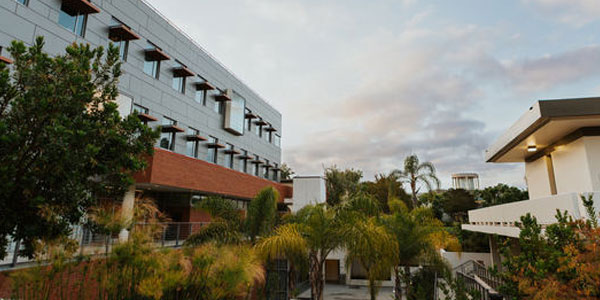 Biola University's Talbot School of Theology is a nondenominational seminary that equips Christians to know God's Word, love God's people and pursue God's calling on their lives. For more than 65 years, Talbot has been cultivating Christian leaders marked by their academic scholarship, biblical faithfulness, spiritual formation and practical ministry preparation — all within a vibrant community led by committed Christian scholars. With convenient, reputable programs ranging from the undergraduate to doctoral levels, Talbot offers students the opportunity to study online, at its Southern California campus and at distance locations across the world. Learn more at talbot.edu.