My years of pastoring and teaching in South Korea took me down some unusual paths. It started out so "normal" in the early years of ministry — worship, discipleship, evangelism, missions. But in 2010, God started to guide in areas that were out of my comfort zone. God led our church to start caring for orphans, single moms, stateless children and trafficked women and girls. The people we were serving started to look very different from those of most churches around us.
As we were going down this road of justice, compassion and mercy, I felt led to made a documentary on sex trafficking in South Korea called Save My Seoul. We interviewed about 100 women and girls who fell victim to traffickers, and the youngest survivor we talked to was a 13-year-old girl named Jinny. She was first deeply violated by a close relative at the age of 5 and abused repeatedly until the age of 11. That's when she decided the streets might be safer than her own home. Jinny was eventually picked up by a pimp who sold her to men every night for the next few years.
I wish her story was a rare one, but it wasn't. That path of abuse from a young age became a common thread with each person we interviewed. But this evil of human trafficking and modern-day slavery is growing not just in Asia or Southeast Asia but even in the United States. The Dallas Morning News reported how a 14-year-old girl from Dallas vented online in a chat room how much she hated her parents after a fight. Someone online encouraged her to run away and meet her at a mall. She did. And that couple who met her ended up becoming her pimps. This 14-year-old girl from the suburbs of America was trafficked across 5 other states.
When I first found out about this issue I knew I had to do something about it, but surprisingly the most opposition I received was from evangelical pastors. I even received an email from a pastor that I had never met telling me to "repent and go back to real church work." But from what I saw in Scripture and what I saw in the community around me, I knew caring for these groups of people was no longer an option. I had to pursue justice and love the least of these. After years of reflection and involvement on these issues, I'm convinced more than ever that believers are called by God to be leaders in the pursuit of justice. Here are several reasons why.
The Mission of God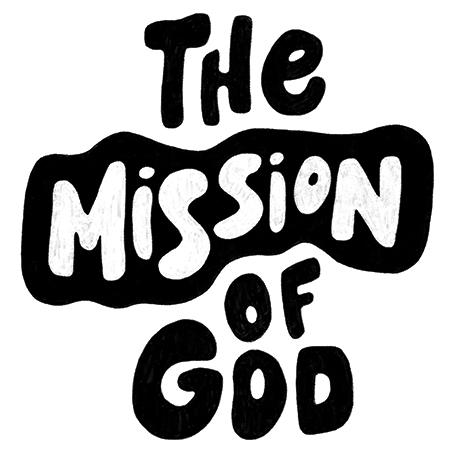 First of all, this pursuit of justice is the mission of God. In this fight against the great evils of our day, it is my firm conviction that the church must not just be involved, but must lead the way in the pursuit of freedom and justice. Why do I say this? Because true freedom and justice can only come through the gospel of Jesus Christ. The reason why people are in bondage physically is because there are people in bondage spiritually. Slavery to sin is the reason why physical slavery exists today, and only Christ can bring ultimate freedom. The mission of Jesus was to die on the cross and be our atoning sacrifice so that we might be set free from sin.
Jesus, quoting Isaiah at the start of his public ministry says:
"The Spirit of the Lord is upon me, because he has anointed me to proclaim good news to the poor. He has sent me to proclaim liberty to the captives and recovering of sight to the blind, to set at liberty those who are oppressed, to proclaim the year of the Lord's favor" (Luke 4:18–19, ESV).
This was Jesus's message. This was his mission. And now, he has given us this same mission and message. The church must lead the way because we have the only source for true freedom. What are the real issues we are up against when it comes to human trafficking and modern-day slavery? It is a heart issue. It is a moral issue. It is a spiritual issue at its core. The lust of the johns. The greed of the traffickers. The self-hatred and shame of the victims. Everyone is in bondage concerning this issue, and only Christ can set them free. The mission God gives us is to both declare the gospel and to demonstrate the gospel through our lives. Our witness is to be both verbal and visible, as we let our light shine before others. We mustn't be uncomfortable with the word justice because, as we see in Psalm 89:14, justice and righteousness are the foundation of his throne. The kingdom of God is built upon justice.
The Voice of God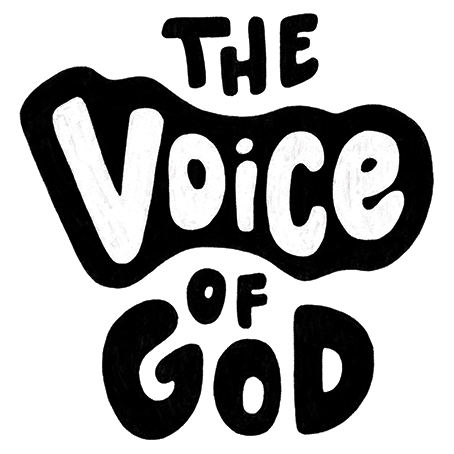 A second reason we must lead the way in the pursuit of justice is because this is the voice of God. I often hear people saying how important it is to be a "voice for the voiceless" in this movement for freedom. It is biblical (Prov. 31:8–9) and we should be their voice. Since the voice of the captured prisoner is not being heard, we must echo their cries for help and their demands for justice. But as believers, more than being a voice for the voiceless, I believe our higher responsibility is to be the voice of God to the world. We are in this battle not just to answer the cry of the victim, but because we are answering the cry of God's heart to see justice roll down like a mighty river (Amos 5:24). Our voice must represent the voice of God to our world. It is God's voice that declares:
"learn to do good; seek justice, correct oppression; bring justice to the fatherless, plead the widow's cause" (Isa. 1:17 ESV).
This should encourage us. He says "learn to do good," meaning it's something we must learn how to do. We don't always know what to do when we see so much evil around us. But we must learn to do something, as we obey his voice to seek justice, correct oppression and bring justice to the fatherless and the widow. This is God's voice that must be heard.
"Give justice to the weak and the fatherless; maintain the right of the afflicted and the destitute. Rescue the weak and the needy; deliver them from the hand of the wicked" (Ps. 82:3, ESV).
This is the voice and heart of God that must be heard through his church today.
When I heard about the injustices of Korea, I knew we needed to obey God's call to seek justice for the oppressed. In case you didn't know for Korea, South Korean women are the most trafficked group into Australia and Japan. Several years ago, they were the most trafficked group into the United States. But speaking to police today, for every brothel raid in America, the most common victims are still South Koreans and Chinese. There are over 1 million women and children in some form of sexual slavery in Korea with 10 million costumers per year. About 80% of those customers are married men. And South Korean men have been the most prevalent child sex tourists in every country in Southeast Asia for the past decade (2018 Research Survey conducted by Ecogender, South Korea). So my question as a pastor in South Korea was, "How in the world is the Korean church not involved in this issue?" This affects our children's ministry, the men's ministry, the women's ministry, the family ministry, outreach, orphan care. And the list goes on and on. We must be involved and we must be God's voice.
Especially for the victims, they need to hear his voice through his church. To say to them, "You are loved! You are precious! You are beautiful! You are not trash. You are not forgotten!" The police will not say this to them. The government will not say this to them. The church must speak God's truth, with God's heart into their lives. The kind of truth that will set people free. We must declare God's voice to these precious souls that God cares for deeply.
The Image of God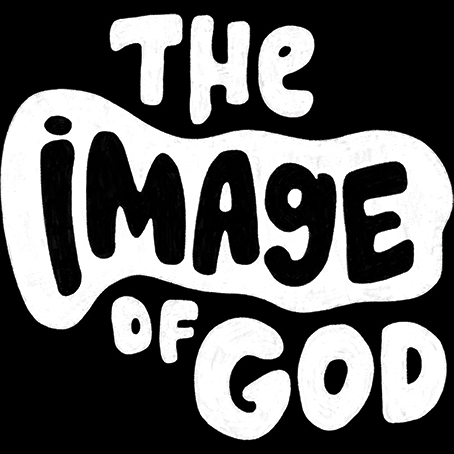 A third reason we must lead the way in pursuing justice in our world is because this is the image of God. This is what our God looks like.
"Blessed is he whose help is the God of Jacob, whose hope is in the LORD his God, who made heaven and earth, the sea, and all that is in them, who keeps faith forever; who executes justice for the oppressed, who gives food to the hungry.
The LORD sets the prisoners free; the LORD opens the eyes of the blind. The LORD lifts up those who are bowed down; the LORD loves the righteous. The LORD watches over the sojourners; he upholds the widow and the fatherless, but the way of the wicked he brings to ruin" (Ps. 146:5–9, ESV).
This is the way of our God. For God, one of the main things that God does in this world is to care for the poor and oppressed. The heart of God has always loved the poor, the orphan and the widow (Psalm 103:6; Deut. 27:19; Deut. 10:17–18). Who were the fatherless and the widow of their day? They were the most vulnerable people in society. God's heart has always been passionate about the outcast and the oppressed. In fact, the deeply vulnerable are deeply valuable to the Lord. So caring for them is also caring for him (Matthew 25). Doing the good work of God shows others the goodness of God in us. And if we, the church, are not the preeminent leaders in the pursuit of justice, then we are allowing the world to look more like Jesus than we do.
Sadly, we have outsourced almost every area of vulnerability and justice to NGOs, nonprofits and the government. When we think of the orphan, we wonder, "What agency do we call to care for them?" Yes, God has mandated the church to care for the orphan (James 1:27). When we find the poor in our streets, we wonder, "Shouldn't the government do something about this?" And we forget that God calls the church to care for the poor. And for those who are uncomfortable with the word "justice," there is another word we can use to replace it, and that word is "love." Justice is simply loving our neighbor as ourself.
The Move of God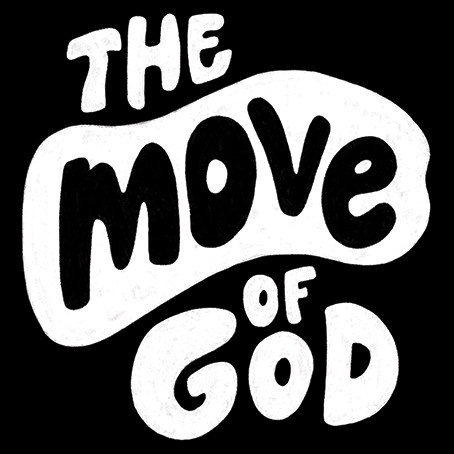 A fourth reason we must lead the way in justice is because this is the move of God in our generation. Ecclesiastes reminds us that "there is a time and a season for every matter under heaven" (Eccles. 3:1). For every season of injustice, God looks for people who will respond to his call for justice.
In his book Issues Facing Christians Today, John Stott reminds us that "[w]henever God's people have been effective as salt and light in the community, there has been less social decay and more social uplift." John Wesley is best remembered for his preaching, but through his preaching, he influenced the church to challenge and change society. He fought to stop the cruelty and torture of animals. He fought against the African slave trade. He fought against the kidnapping of fellow countrymen for the exportation and sale of these men as slaves. Wesley was called both a preacher of the gospel and a prophet for social righteousness.
We know William Wilberforce best for the ending of the transatlantic slave trade, but he was also a social reformer. He was nicknamed "the prime minister of a cabinet of philanthropists," and was at one time active in support of 69 causes. He gave away 25% of his income to the poor, he fought for the rights of young boys to not have to work dangerous jobs and harmful conditions, and he sought educational reform to provide all children with regular education in reading, personal hygiene and religion. He also helped single moms, orphans and many others who had no voice in their society.
For the church, this is in our history. We are in another season where God is calling forth his church to lead the way in justice and righteousness. We are in another special season of history because there are more people in slavery today than in any other period in human history. God is doing something globally on this issue.
In his book The Meeting of the Waters, Fritz Kling, after crossing the globe to see what the Spirit was doing in the churches around the world, listed his top seven findings. The No. 1 current he saw God moving through his church globally is a movement toward mercy and social justice. Why must the church lead this justice movement? The church must lead because the answer is God. I believe that the reason why this problem is so huge in our world today is because the church has been silent and absent on this issue for far too long — and that must change.
I do not want to leave these evils and injustices as an inheritance for our children. I decided in my heart that I will not just stand by and let the enemy steal, kill, and destroy this generation any longer. We, as a church, must rise up in humble and courageous obedience. We must rise up in prayer, in repentance and in faith. We do not all have the same role, but we do have a role to play in seeking justice in our generation. For those who would like to take their churches through a biblical overview of justice and take practical steps to lead their churches in justice, I encourage you to read through Justice Awakening together.
We are living in a special moment in human history, and history records and remembers those who fight for justice. It tells of the Tubmans and the Wilberforces. But what if we lived in their time period? Would we join them? Or simply cheer them on from a distance? The evils of our day far outweigh what they had to face.
These words from author David Batstone in Not for Sale were a prophetic wake up call for me: "There are times to read history, and there are times to make history. We live right now at one of those epic moments in the fight for human freedom. We no longer have to wonder how we might respond to our moment of truth. It is we who are on the stage, and we can change the winds of history with our actions. Future generations will look back to judge our choices and be inspired or disappointed."
We have been given liberty, knowledge, wealth and influence for such a time as this. There is a time to read history and there's a time to make history. Now is the time to make history. There is a time and a season for everything. And the time for justice is now.