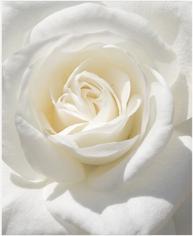 Purity begets personal power.
This personal power comes from integrity. Integrity creates inner strength, which manifests itself in strong character. This 'character' increasingly produces unmitigated power in the life of the person possessing it-- and such a person is fueled by nothing other than pure conviction.
Inner integrity manifests itself as a type of unstoppable force.
Put another way-- the inner realization of a pure conscience leads to boundless personal power. So, BECAUSE OF THE FACT THAT OUR HEARTS DO NOT CONDEMN US, we come to possess an absolute sense of internal integrity. This sense of personal "cleanness" instills an inner witness inside of us that creates utter liberation.
As a result of this liberation, the believer can truly (and finally) live with abandon-- fearlessly, in fact.
Ironically, instead of this liberated abandon (which SPENDS OUR ENERGY) leading to the loss of vitality and strength (the type of thing that would leave the average person burned out and burnt up), because of the power of God that is able to flow through such a person, the totally spirit-empowered believer finds himself surprisingly refurbished... moment by moment. And this experience (really... it's more of an encounter than an experience) makes us the recipient of an ever-renewing and "just-made" or, may I say, fresh-squeezed brand of genuine Holy Spirit power.
Moreover, because of the integrity of the Spirit and the genuine honesty in the conscience of a person with a pure life, the power begotten by that pure life simply cannot be manufactured. And since few believers exhibit this type of consistent Christian living, this type of pure power is seldom seen. That's by virtue of the fact that it cannot be produced apart from the life of Christ.
But if we will consciously and consistently submit ourselves to Him-- we will be fueled by that clear conscience just mentioned... and that's when we'll begin to experience this unremitting surge of Supernatural Pneumatic vitality moment by amazing moment, viz., The Power of a Pure Life.