Biola University alumna Laura Fooks ('15) was recently interviewed on a national news segment to share about her business inspiring Christian teen girls through a subscription box service. Fooks' business, Light Speaks Loudest, aims to support 13 to 17 year-old girls as they grow into their faith by learning how to better love themselves, others and God. Fox news featured her in a news segment where she shared about her business and the importance of encouraging young girls in their faith.
"Being equipped with a knowledge of digital marketing and branding best practices alongside a rich theological understanding of God's love has served me so well — personally and professionally," said Fooks.
Fooks graduated from Biola's Department of Public Relations and Strategic Communications in 2015, and has since continued to pursue her passions to make an impact on the world. It was during the pandemic last year when Fooks found herself working from home, saving more than an hour of commute time every day, when she realized she could use this additional free time to pursue her decade-long dream of starting a business to minister to teen girls. She shared how her public relations education at Biola prepared and championed her to be the CEO and co-founder of Light Speaks Loudest.
Dr. Carolyn Kim, chair of Public Relations and Strategic Communication, shared how Fooks' new business is demonstrating the heart of the public relations program at Biola — to make an impact for good and build relationships.
"The heart of our PR program is to equip students to ethically influence values, opinions, beliefs, and behaviors in order to build mutually beneficial relationships with organizations and publics," said Kim. "Laura is such an outstanding example of someone who has leveraged that expertise in order to make a substantial impact for good in society and this world."
Light Speaks Loudest was founded by Fooks and her husband, Biola alumnus Aaron Fooks ('16), who both saw a need for christian teen girls to be encouraged in their faith as they deal with peer pressure and expectations — from social media, culture, friends, parents, the church and sometimes even themselves. Fooks shared how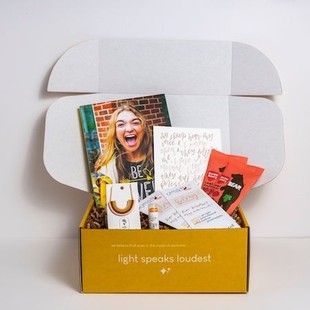 this need inspires their long term vision for Light Speaks Loudest.
"I would love to see America's teen girls leaning into God's love and asking tough questions because I believe we have a faith that can stand up to them," said Fooks. "My biggest hope is to equip as many teen girls as we can with the knowledge, empathy and confidence they need to impact the world for Jesus."
Dr. Todd Guy, dean of Biola's School of Fine Arts and Communication, is proud of how alumni like Fooks are using their education and gifts to shape culture for good.
"Laura is a great example of how she allowed God to mold and shape her gifts and abilities while at Biola and then use those gifts, along with her innovative and entrepreneurial spirit, to fill a void in culture," said Guy.
Watch the Fox News segment featuring Laura.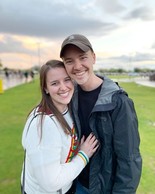 Learn more about Light Speaks Loudest and get a special discount offer on subscription boxes.
Learn more about academic programs offered in Biola's Department of Public Relations and Strategic Communications.
Written by Lauren McLeod, Academic Excellence Coordinator for the Public Relations Department. For more information, contact Jenna Loumagne, Assistant Director of Media Relations and Strategic Communications, at (562) 777-4061 or jenna.loumagne@biola.edu.