Hello prospective and accepted students,
Biola University is excited to begin offering admitted students the opportunity to join us for in-person campus tours and appointments with Admissions Counselors! Due to current Los Angeles County restrictions, only California residents are eligible to attend an in-person campus visit. We hope, however, to be opening up more in-person visit opportunities in the coming weeks and months. Watch this space!
We want you as prospective students and your families to feel equipped and ready before you come to campus for your visit. Before you come to campus, here are five important things to know: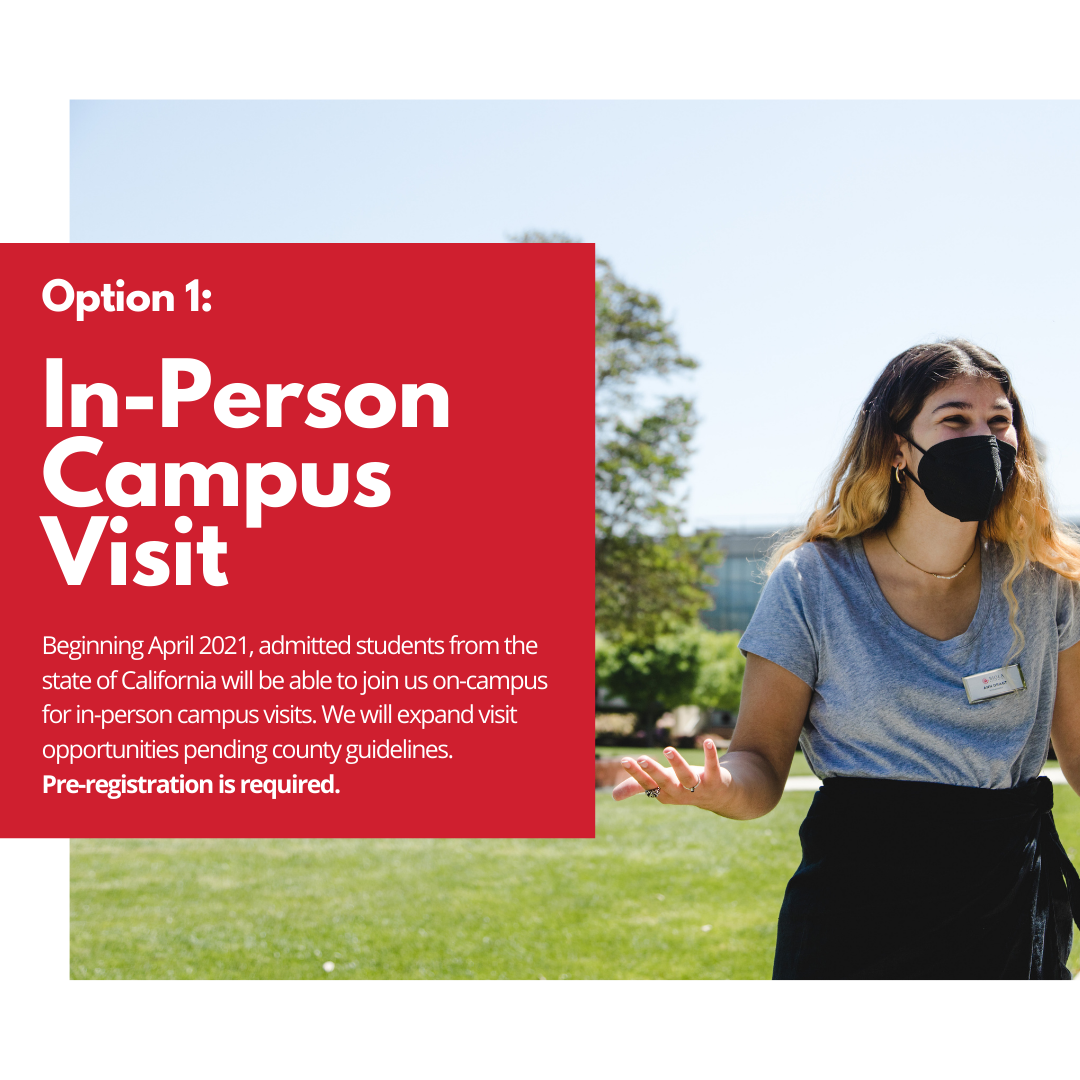 1. In-person tours and appointments are only available to accepted students from the state of CA at this time.
We are hoping to expand this soon to our out of state accepted students soon!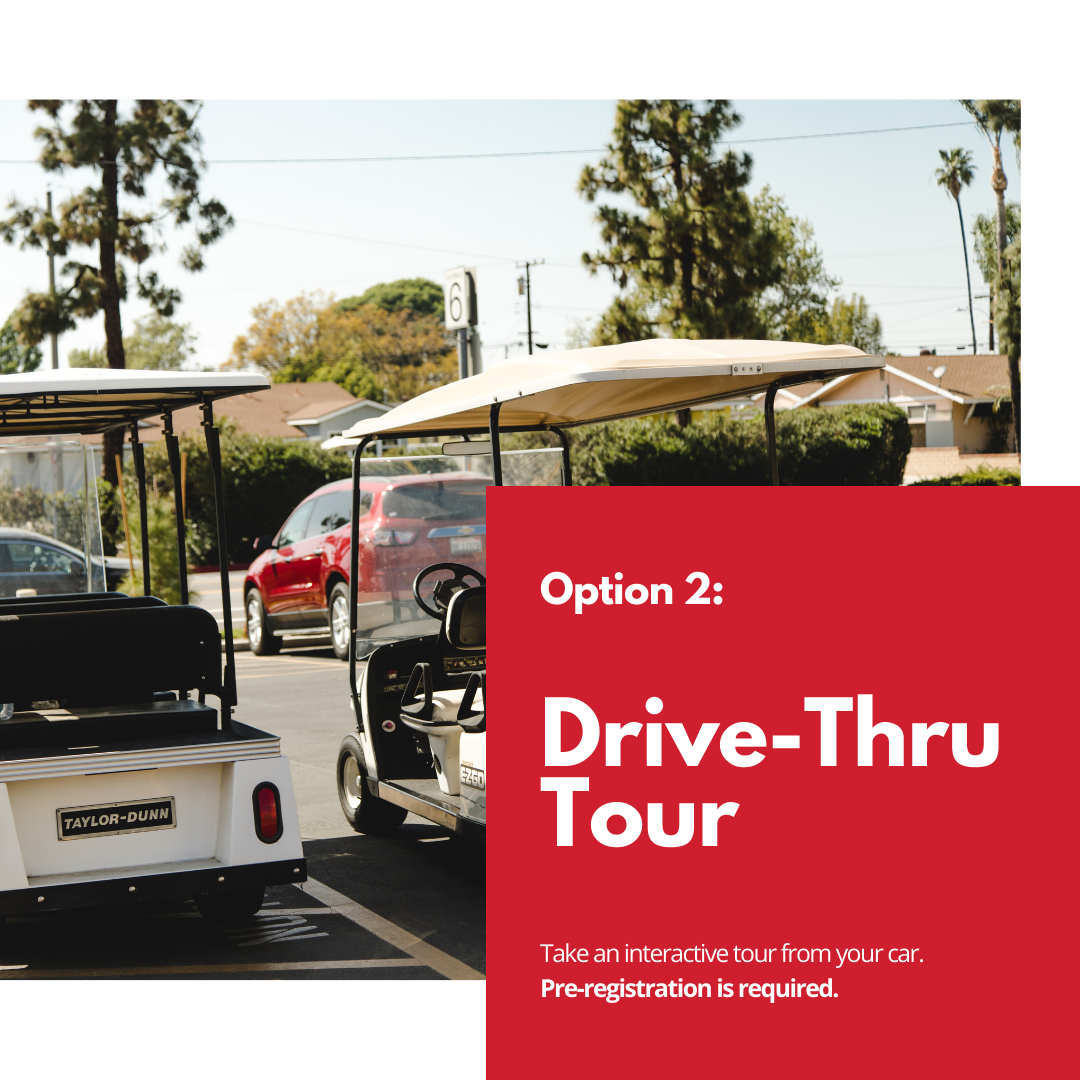 2. Accepted students from outside of CA are welcome to join us for Drive-Through Tours.
Even if you are an out of state accepted student, we would love to give you the option of a drive through tour. This is still a really great way to see our campus, and includes all of the information you would get on a walking tour!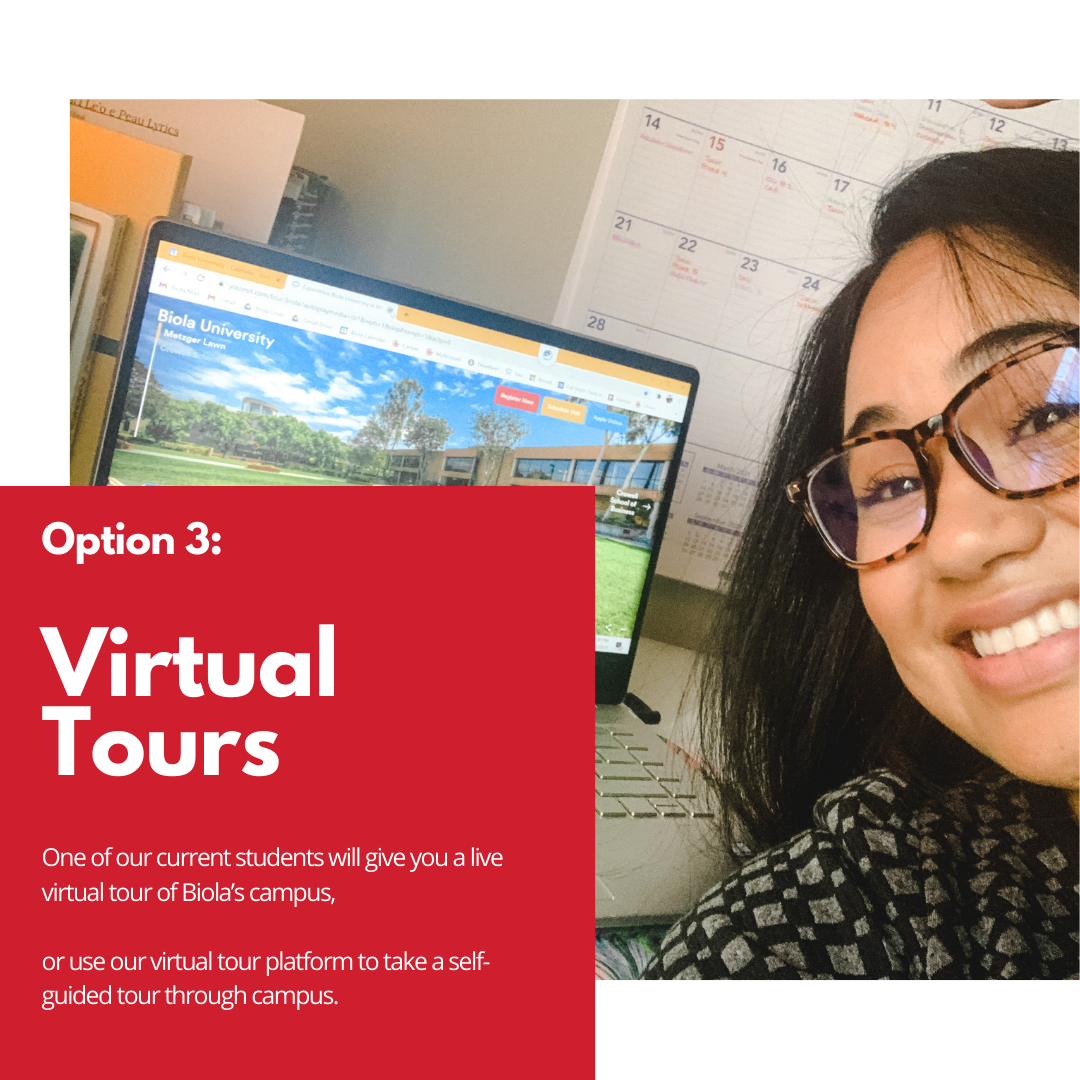 3. All other students are welcome to sign up for a virtual visit.

No matter what stage of the application process or location you are in, we would love to give you an in depth virtual tour of our campus.
4. Any in-person visit (whether in person tour or drive through tour) requires pre-registration, same day and walk-ins are not allowed at this time.
For us to be ready to have you on campus, we are requiring a pre-registration form to ensure the safety of your family and our Biola community.
5. Masks are required for anyone who is visiting campus.
In order to comply with Los Angeles County health guidelines, we require all of our guests to wear masks during your entire visit to our campus. If this isn't possible for you, we'd encourage you to check out our virtual offerings!
Any more questions? Feel free to check out these resources!
https://www.biola.edu/admissions/undergrad/visit/tour-options