Online B.S. in Public Relations and Digital Media Management
School of Fine Arts and Communication

Overview
Building and maintaining trust between organizations and the people they serve requires innovation, strategy and effective communication — universally valuable skills across every industry. Biola's flexible, online Bachelor of Science in Public Relations and Digital Media Management, formerly B.S. in Public Relations and Reputation Management, is designed to equip leaders to ethically influence action through media strategy, advertising, event coordination and more.
If you are interested in an on-campus learning experience, consider the B.A. in Public Relations and Strategic Communication degree.
Yes! Tell Me More!
Why Study Public Relations at Biola?
Leadership Development. Cultivate the responsibility, critical thought, confidence and industry skills necessary to earn credibility and lead with excellence through courses on organizational and global influence and a capstone project focused on leadership in public relations.
Faith Integration. How we answer the questions "Who is God?" and "Who are we?" shapes how we think about relationships and trust, calling and burnout, and ethical decision making. That's why faith informs every course — and why you'll complete a biblical studies minor.
Practical Preparation. Our program is designed to be career-launching. Learn from professionals and participate in internships to expand your industry knowledge. Compile a portfolio and train for an additional certification to pursue career readiness. Your preparation will make you a standout candidate.
Online Flexibility. Six start dates and fully online courses offered year-round ensure you can tailor your education — enrolling part-time to balance additional responsibilities or full-time to complete the program in as little as 24 months.
Personalized Partnerships. Our students never journey alone. Individually assigned success coaches and program faculty are intentional guides, investing in you spiritually, relationally and professionally from day one.
What Will I Study?
The online public relations degree offers coursework in media and technology, crisis management and ethics. Some areas of study and course highlights include:
Social media, SEO and digital strategy
Leadership and organizational influence
Crisis communication and reputation management
Public relations ethics
Media and public relations career readiness

Bible and Theology Coursework
As part of Biola's commitment to a biblically centered education, all undergraduate students have the opportunity to take 30 credits of biblical studies. As a public relations student, 6 of these credits will be integrated directly into your public relations courses, with the remaining 24 offered through separate Bible and theology courses.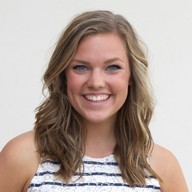 The PR faculty are flexible around my work schedule, and have enabled me to thrive! This program has helped me achieve my professional goals, while also growing in my faith along the way. I couldn't have asked for a better program to further my education as a working professional. I highly recommend the Biola PR program to anyone who wants to advance their career, grow in faith, and be challenged by incredible educators. Biola PR has helped prepare me for a career in PR leadership and taught me how to think about public relations from a faith-based perspective. You won't be able to find the quality of education, and the flexibility of schedule, in any other PR program. The PR faculty have been by my side every step of the way, ensuring my success.
Lauren Peterson
Public Relations & Strategic Communication, B.A., '14
2–4 years
Standard Duration
This indicates the standard duration of this program. Completion time may vary depending on transferred coursework and preferred courseload.
120
Total Program Credits
Total program credits include a combination of major/concentration, Bible/theology and general education credits.
WSCUC
Accreditation
Biola University is accredited by the WASC Senior College and University Commission. Additional accreditations may apply to specific programs.
Public Relations Career Paths
Biola's public relations program develops widely applicable skills and serves as an excellent foundation for an array of career options. You can combine your education with your particular interests, skills, values and personality preferences and gain practical experience through internships, part-time jobs or volunteering. As a well-equipped professional, you can expect to impact the world for Jesus Christ in positions such as:
Publicity director
Events coordinator
Social media manager
Account executive
Fundraising director
Department of Public Relations and Strategic Communication
You may also be interested in