Online B.S. in Public Relations and Digital Media Management
Overview
Building and maintaining trust between organizations and the people they serve requires innovation, strategy and effective communication — universally valuable skills across every industry. Biola's flexible, online Bachelor of Science in Public Relations and Digital Media Management, formerly B.S. in Public Relations and Reputation Management, is designed to equip leaders to ethically influence action through media strategy, advertising, event coordination and more.
If you are interested in an on-campus learning experience, consider the B.A. in Public Relations and Strategic Communication degree.
Biola's online bachelor's degree in public relations and digital media management offers several key advantages:
Leadership Development.
Cultivate the responsibility, critical thought, confidence and industry skills necessary to earn credibility and lead with excellence through courses on organizational and global influence and a capstone project focused on leadership in public relations.
Faith Integration.
How we answer the questions "Who is God?" and "Who are we?" shapes how we think about relationships and trust, calling and burnout, and ethical decision making. That's why faith informs every course — and why you'll complete a biblical studies minor.
Practical Preparation.
Our program is designed to be career-launching. Learn from professionals and participate in internships to expand your industry knowledge. Compile a portfolio and train for an additional certification to pursue career readiness. Your preparation will make you a standout candidate.
Online Flexibility.
Six start dates and fully online courses offered year-round ensure you can tailor your education — enrolling part-time to balance additional responsibilities or full-time to complete the program in as little as 24 months.
Personalized Partnerships.
Our students never journey alone. Individually assigned success coaches and program faculty are intentional guides, investing in you spiritually, relationally, and professionally from day one.
Yes! Tell Me More!
Courses
What courses will I take as a Public Relations and Digital Media Management major?
The online public relations degree offers coursework in media and technology, crisis management and ethics. Some areas of study and course highlights include:
Social Media, SEO and Digital Strategy (PREL 307)
An introductory course providing students with the media tools and grasp of marketing-related media theory needed for effective digital communications in businesses and organizations. Course content will cover the basic social media platforms and their uses from an organizational standpoint; Search Engine Optimization (SEO) tools and methods; and digital strategy for online advertising, analytics and website user trending. Upon completion, students will be equipped to create digital communication strategies, understanding the platforms and tools available along with methods to measure effectiveness for a variety of audiences. Grade Mode: A
Leadership & Organizational Influence (PREL 462)
This is a capstone experience for students in the program. Learning to ethically manage influence, students will identify the theories and practices associated with effective public relations leadership. This course will explore systems and processes to analyze campaigns, initiatives and ethical situations within public relations, with the goal of providing robust analysis and recommendations to senior executives within organizations. Grade Mode: A
PR Ethics (PREL 320)
Public relations is inherently tied to ethics. This course provides a review of common public relations ethical theories, decision making models and applied practices. Students will be challenged to examine ethical dilemmas and situations in order to effectively provide ethical council as a public relations professional. Legacy, or tradition, communication PR ethics as well as digital and social media ethics will be included in this course. Grade Mode: A
Bible and Theology Coursework
As part of Biola's commitment to a biblically centered education, all undergraduate students have the opportunity to take 30 credits of biblical studies. As a public relations student, 6 of these credits will be integrated directly into your public relations courses, with the remaining 24 offered through separate Bible and theology courses.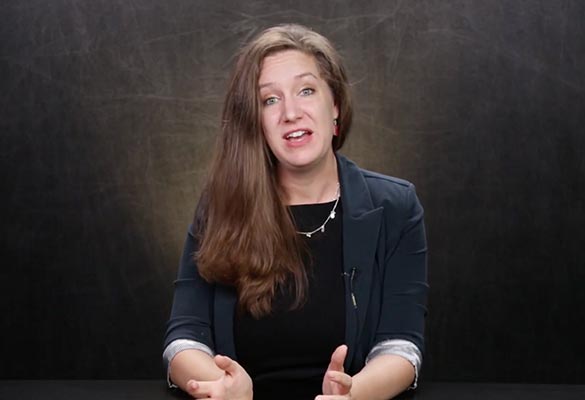 Try an Online Public Relations and Digital Media Management Class for Free
Preview a sample lesson and assignment from a public relations and digital media management course to experience our online platform firsthand. See just how flexible your educational journey can be with our fully online courses!
Career Outlook and Preparation
What can you do with a Bachelor of Science in Public Relations and Digital Media Management?
Biola's public relations program develops widely applicable skills and serves as an excellent foundation for an array of career options. You can combine your education with your particular interests, skills, values and personality preferences and gain practical experience through internships, part-time jobs or volunteering. As a well-equipped professional, you can expect to impact the world for Jesus Christ in positions such as:
Publicity director
Events coordinator
Social media manager
Account executive
Fundraising director
8% job growth
According to the Bureau of Labor Statistics, job growth for public relations and fundraising managers is projected to be as fast as average between 2020 and 2030.
BLS projections are not specific to Biola University students or graduates.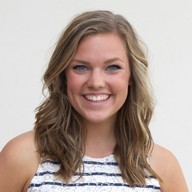 The PR faculty are flexible around my work schedule, and have enabled me to thrive! This program has helped me achieve my professional goals, while also growing in my faith along the way. I couldn't have asked for a better program to further my education as a working professional. I highly recommend the Biola PR program to anyone who wants to advance their career, grow in faith, and be challenged by incredible educators. Biola PR has helped prepare me for a career in PR leadership and taught me how to think about public relations from a faith-based perspective. You won't be able to find the quality of education, and the flexibility of schedule, in any other PR program. The PR faculty have been by my side every step of the way, ensuring my success.
Lauren Peterson
Public Relations & Strategic Communication, B.A., '14
Accelerated Master's Program
You can complete coursework at an accelerated rate and earn both your B.S. in Public Relations and Digital Media Management and M.A. in Public Relations and Reputation Management!
This alternative to the traditional track requires tenacity and careful planning, and is the best fit for driven students willing to focus nearly exclusively on their education for the duration of the program. In addition to taking full course loads each trimester (including the summer), students admitted into the Accelerated Master's Public Relations (PR) Master's Program will take cross-listed, graduate-level courses that will require additional work as they pursue an accelerated program. After completing the B.S., students will have only 24 credits of their 33-credit master's degree remaining.
Tuition and Financial Aid
As you consider the cost of college, keep in mind that more than 80% of Biola students receive some form of financial aid. We're here to walk alongside you as you balance tuition and costs with different scholarship and aid opportunities.
Faculty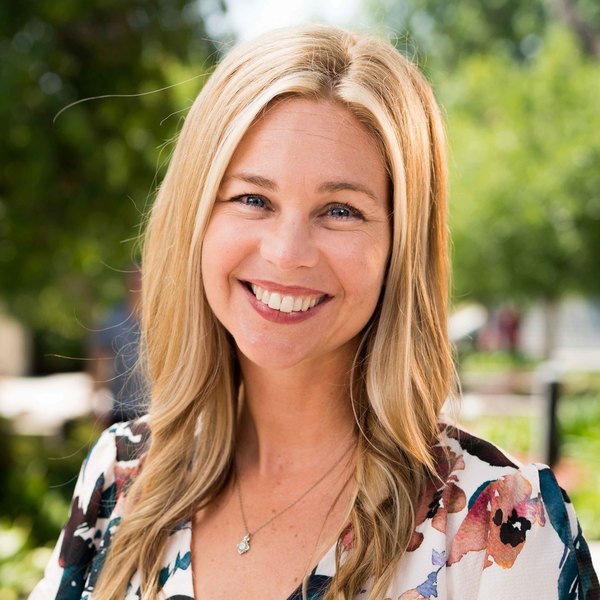 Faculty Spotlight
Anna Sinclair
Assistant Professor of Public Relations
M.O.L., Biola University
B.S., Northern Arizona University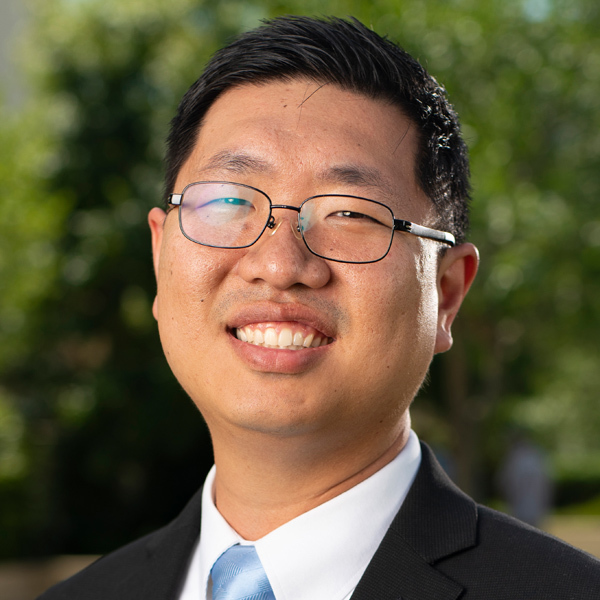 Faculty Spotlight
KiYong Kim
Assistant Professor of Public Relations
M.A. Strategic Communication Regent University
B.S. Business Administration Biola University
Accredited in Public Relations APR Universal Accreditation Board
Certificate of Professional Fundraising Boston University
Certificate in Christian Apologetics Biola University
Frequently Asked Questions (FAQs)
How long will it take to finish my online bachelor's degree?
The program has been designed to allow highly motivated students to complete all major and Bible courses in as little as 24 months, but it is flexible enough to allow you to work at a pace that will fit into your busy schedule. Speak to your success coach to determine your personalized pathway for successfully completing the credits you need.
Which agency is the program accredited by?
Biola is accredited by the WASC Senior College and University Commission (WSCUC). This is the same agency that grants accreditation to other schools in California such as the University of Southern California, Stanford and local community colleges.
What does biblical integration look like?
You will take a full 30 credits of Bible alongside your core major and general education courses. Taking the 30 credits of Bible will qualify you for a minor in Bible.
Department of Public Relations and Strategic Communication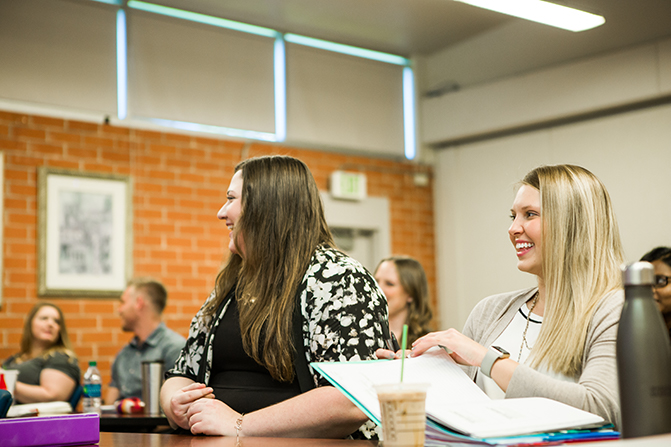 3+1 Public Relations Program: B.S. to M.A.
Earn both your B.S. in Public Relations and Digital Media Management and M.A. in Public Relations and Reputation Management by beginning graduate-level coursework during your undergraduate studies when you apply to join this accelerated learning track.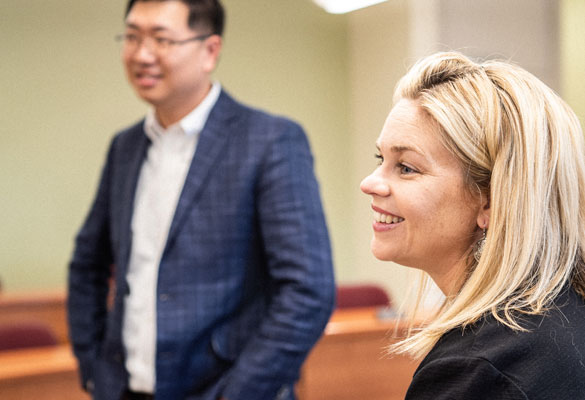 Advance your education.
Biola is now offering a fully online M.A. in Public Relations and Reputation Management.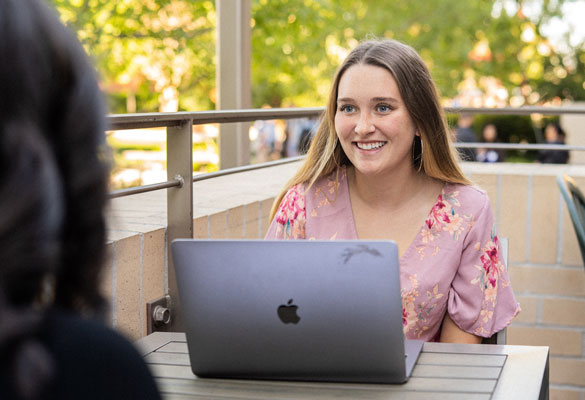 We Are Here For You
We want to work alongside you in this journey to earn your degree. Connect with your admissions counselor to talk about how you can tailor our program to fit your schedule.

You may also be interested in