Online B.S. in Organizational Leadership
Crowell School of Business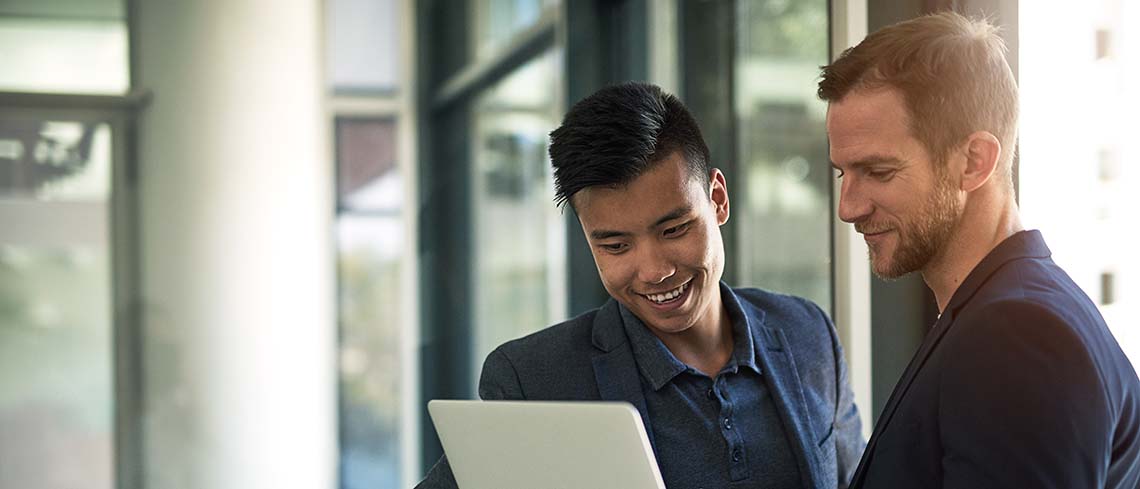 Overview
The Bachelor of Science in Organizational Leadership program prepares students to become strategic, relational Christian business leaders, fully equipped to practice servant-leadership in a professional business environment. Students will cultivate communication and decision-making skills, learn how to encourage and develop growth in others, and discover how to apply biblical leadership principles in an organizational setting.
This fully online organizational leadership degree offers students the flexibility to complete their degree on their own schedule and from nearly anywhere in the world. Students will receive the benefits of a quality curriculum integrated with Biblical principles taught by caring professors, that will equip them to positively influence the teams they lead.
Yes! Tell Me More!
Why Choose Organizational Leadership at Biola?
The B.S. in Organizational Leadership program will transform you into a relational, innovative leader who excels in strategic thinking, data-driven decision-making, and collaboration. As a student of this program, you will elevate your expertise in:
Biblical Leadership. You will assess your leadership style and demonstrate how to apply this style to successfully lead organizations using the Biblical model of servant leadership.
Organization and Team Success. The program will give you the tools to articulate leadership principles that will support high-functioning teams and organizational success.
Biblical Diversity. Our biblically integrated curriculum will equip you with the knowledge to explain the value of a diverse workforce within an organization and the underlying Biblical principles that support diversity.
Communication. The program will prepare you to demonstrate effective written, oral, and digital communication skills, and develop appropriate organizational communication strategies.
Decision Making. Your decision-making abilities will increase as you will be able to analyze business information and apply this analysis to formulate ethical, evidence-based decisions.
What Will I Study?
Biola's fully online, asynchronous courses run for seven weeks, giving you the flexibility to participate in discussions, watch lectures and complete your coursework at your convenience.
Through engaging, biblically-centered instruction taught by highly qualified faculty, you will learn to identify the exceptional ways God has created you to lead and how to apply that understanding in the context of servant leadership. Your knowledge of practical, relational and spiritual leadership principles will also deepen as you will dive into courses such as:
Organizational ethics
Data-driven leadership
Leading diverse organizations
High-performance leadership
Business as ministry and mission
​​Bible and Theology Coursework
As part of Biola's commitment to a biblically centered education, all undergraduate students have the opportunity to take 30 credits of biblical studies. As an organizational leadership student, 15 of these credits will be integrated directly into your major courses, with the remaining 15 offered through separate Bible and theology courses.
2-4 Years
Standard Duration
This indicates the standard duration of this program. Completion time may vary depending on transferred coursework and preferred courseload.
120
Total Program Credits
Total program credits include a combination of major/concentration, Bible/theology and general education credits.
WSCUC
Accreditation
Biola University is accredited by the WASC Senior College and University Commission. Additional accreditations may apply to specific programs.
Career Paths
The skills you acquire from the B.S. in Organizational Leadership degree will equip you to successfully step into a variety of leadership positions, including:
Business and management consultant
Project manager or coordinator
Medical and health service manager
Sales and marketing manager
Leadership coaching or development
Church, parachurch and nonprofit leadership positions
Business or organization executive
Non-profit administrator
Missions organization leadership positions
Test an Online Organizational Leadership Class for Free
Preview a sample lesson and assignment from an organizational ethics course to experience our online platform firsthand. See just how flexible your educational journey can be with our fully online courses!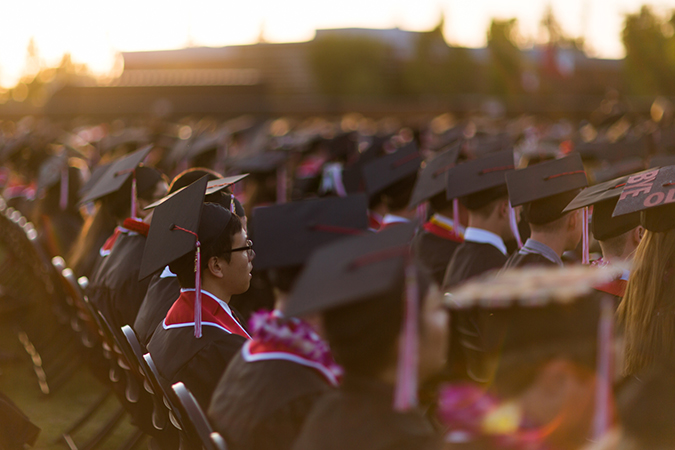 Work With Your Personal Success Coach
Biola offers online bachelor's degree students their very own student success coach! From the moment you are admitted through graduation day, our coaches will walk with you in your journey to earning your degree.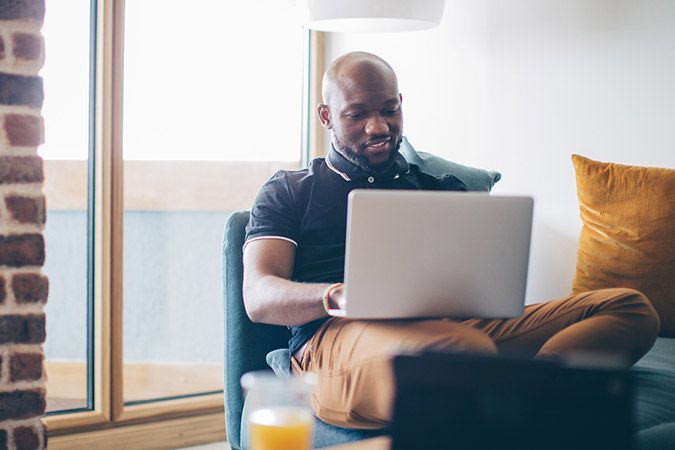 Our Admissions Team is Here For You
We want to work alongside you in this journey to finish your degree! We're here to help you accomplish your educational goals by providing a degree program that fits into your busy life.


You may also be interested in
Crowell School of Business
Crowell School of Business